International Men's Day – AMH "Shedders" share their wisdom in a year with a difference
International Men's Day (IMD), is celebrated today – Thursday, November 19, and is a global focus on men of all ages, in all their diversity. It's about our fathers, partners, brothers and friends and this year highlights the importance of men's health, male suicide rates and the underperformance of boys in schools.
As we mark IMD, the members of AMH Men's Sheds share how they have been negotiating the past eight months since the pandemic arrived and changed the tapestry of all our lives.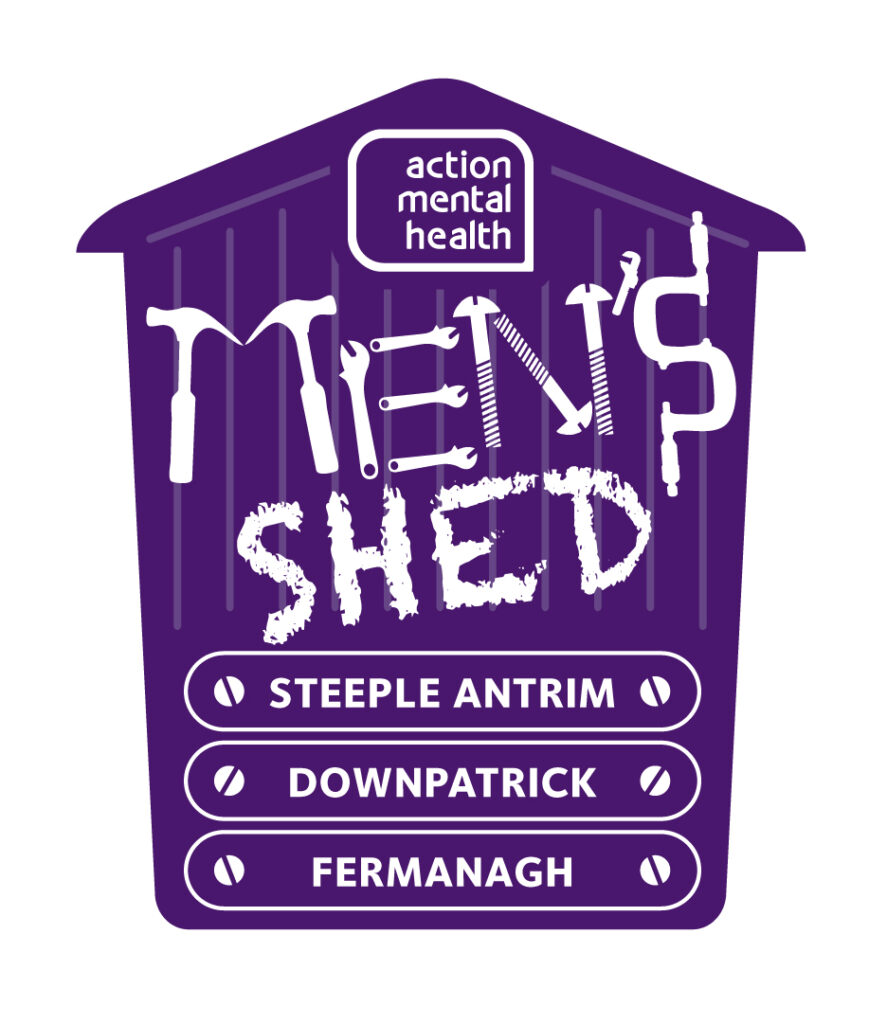 Designed for men over 50, AMH Men's Sheds are popular venues for support, socialising, learning and leisure. The hubs help its members pool resources and ultimately give back to the local community through a range of services, including the sale of a variety of products they hand-craft during sessions.
During the pandemic, members from AMH's three Men's Sheds around Northern Ireland have had to adjust. The project provides facilities for men in Action Mental Health's services in Antrim, Downpatrick and Enniskillen.
One member of AMH Men's Shed, Downpatrick, said:
"I found it helpful to keep my mind on the things that I wanted and not the things that I didn't want. During the last lockdown, I kept myself busy, stayed in contact with family by phone or skype and didn't watch too much of the news."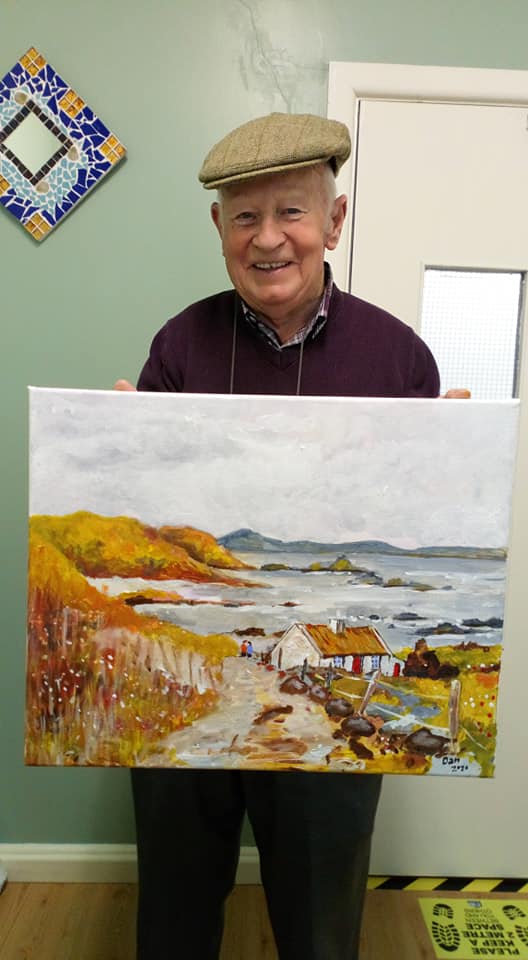 Supporting the 'Shedders' well-being in Fermanagh, David Lowe, Project Officer, commented:
"The shed has been described in many ways as a youth club for old guys!"

"Following the first lockdown many of the men saw the re-opening of the shed as being very important to them. It gives them a structure to their day and they feel valued from the things they do. The things they missed most was the hustle and bustle of the old shed and having a cup of tea and a hot meal together.

"Since March there has been a reduction in numbers attending, but many of the Shedders still meet to avail of the physical, educational and social activities. They continue to take part in activities such as willow weaving and upholstery classes as well as keep fit and yoga with instruction from experienced tutors," he added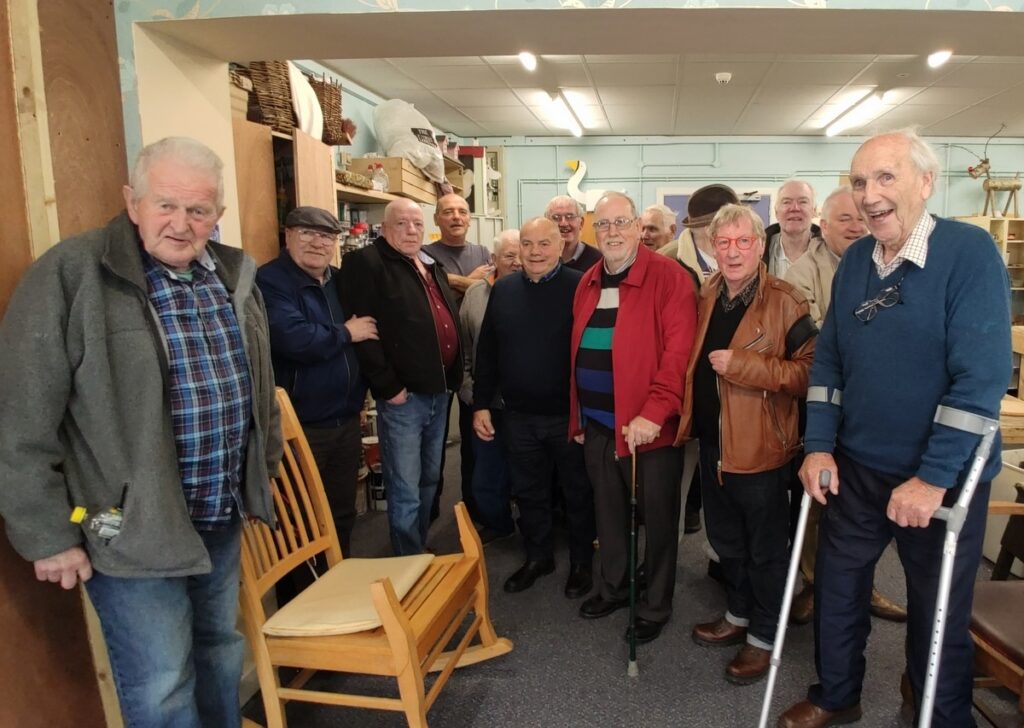 The men of the Downpatrick Men's Sheds also shared their go-to tips, for lockdown and beyond. One member said:
"Get up early, try to be positive and lift the phone if you need to speak to someone."
Another said:
"I have found that getting out of the house is great; just taking the dog for a walk gets you out and into the fresh air."
The activities of the Men's Sheds aim to increase the confidence, personal effectiveness and resilience of its members, as well as addressing social isolation by building friendship groups that are sustainable through the activities, which involve collaborative working and problem solving. For more information on your nearest AMH Men's Shed visit https://www.amh.org.uk/services/mens-shed/ and follow them on facebook
@MensShedFermanagh
@MensShedDownpatrick
@MensShedSteepleAntrim
for more stories celebrating IMHD visit :