It's beginning to look a lot like Christmas for Colin & Lynne!
Christmas has come early for two loyal members of staff at Action Mental Health! Colin Brennan, Skills Coach, has dedicated a quarter of a century to his role helping clients find their potential. The long-serving employee at AMH New Horizons Fermanagh was gifted his early staff award pressie from Action Mental Health's Chief Executive, David Babington.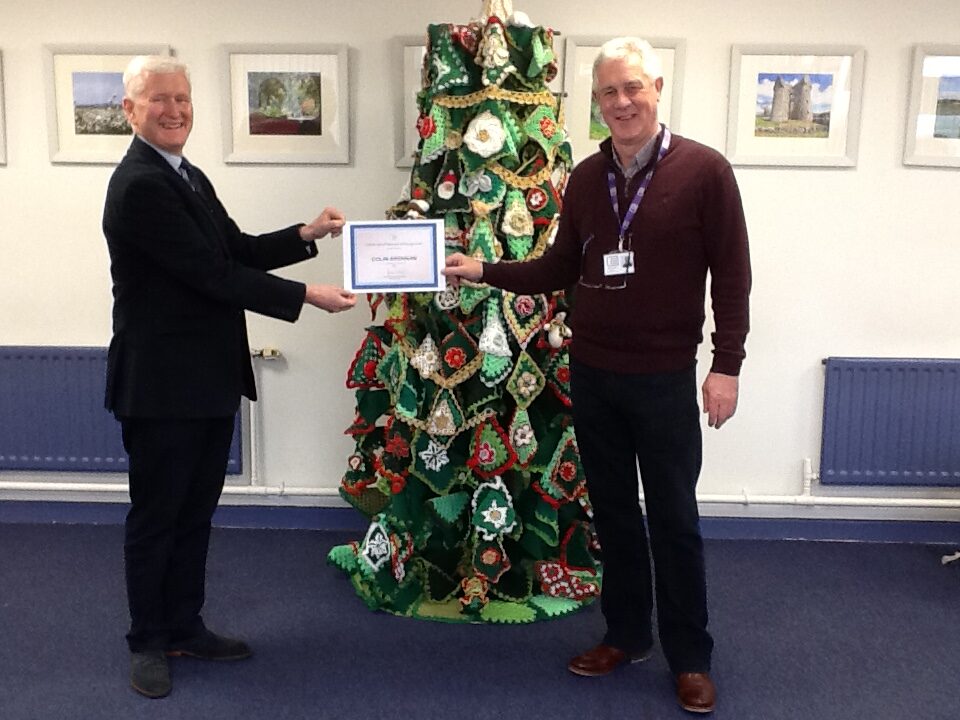 David also played Santa to Lynne McDonnell, our cleaner at AMH New Horizons Antrim, who was presented with her long service award for devoting 15 years to the charity.