Job Shadow Day 2019 revisited as this year's event ruled out due to lockdown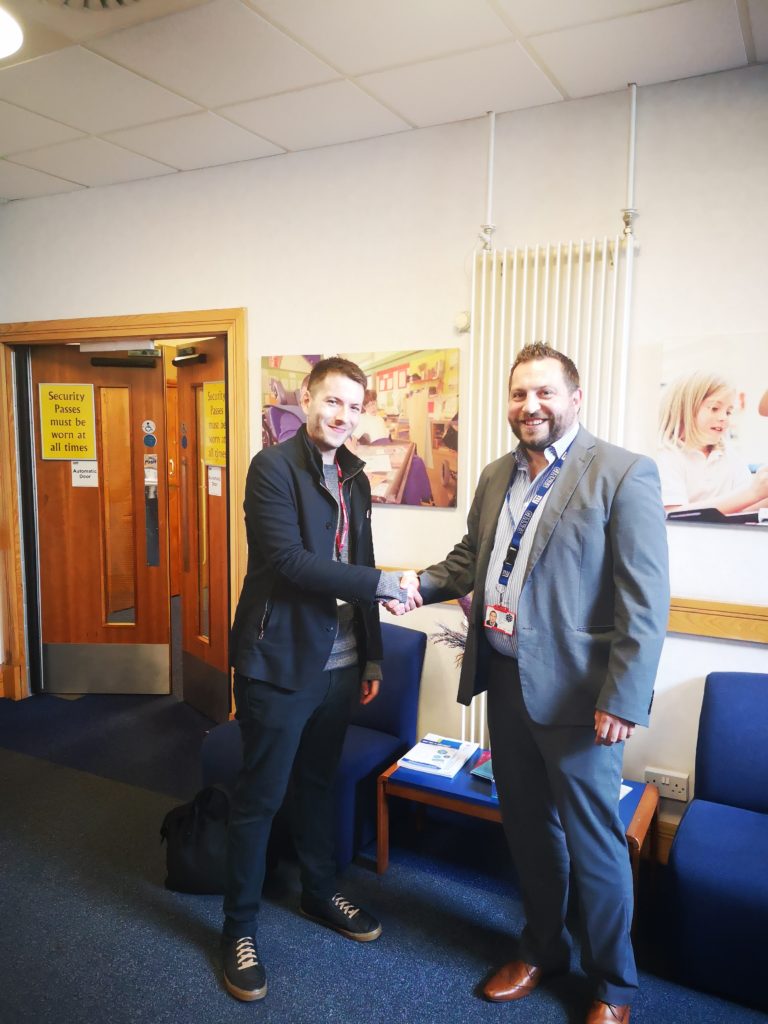 Every year, clients from Action Mental Health get a chance to regain their footing on the employment ladder, with the help of the Northern Ireland Union of Supported Employment.
This year, however, as the world adapts to new ways of doing things due to the ongoing pandemic, the NIUSE Job Shadow Day has been cancelled, falling victim to social distancing regulations which have many of us working from home.
Job Shadow Day was to take place this week, and even though AMH clients won't be able to go out into the world of work, it is a fitting time to reflect on the benefits the day has brought to clients in the past.
Our ESF "Working it Out" project provides a comprehensive programme of specialist training in Personal Development, Vocational Skills and Employability, with the aim of helping our clients access employment or further education.  The Job Shadow Day is co-ordinated by the Northern Ireland Union of Supported Employment and is supported by its members.  Job Shadow Day is perfect for our clients as it can provide the perfect opportunity to get firsthand experience of the world of work and to discover and learn about the skills required to compete and succeed in the workplace.
The "Working it Out" project is part-funded through the Northern Ireland European Social Fund Programme 2014-2020, the Department for the Economy and the five NI Health & Social Care Trusts.
Matt Sterrett is one client who found last year's Job Shadow Day a useful springboard to future employment.
Matt explained: "I took part in Job Shadow Day 2019, working with Richard Magowan in the Equality Unit at the Department of Education. This year, I completed a three month placement, also at the Department of Education, where I was working mostly with the Business Services team. I found both these experiences really helpful and I feel much more confident about working in this kind of environment and everyone I was working with was very kind and supportive.
"I am currently in the application process for an Administrative Officer role with NICS. Prior to the coronavirus crisis I was waiting to attend an interview and hopefully that can be rearranged once circumstances allow. Taking part in Job Shadow Day and my placement both really helped me learn that this is the kind of role I wish to work towards, and has helped me approach the application process positively."
Another client, who preferred not to be named, also found the annual employment focus as a useful first step to becoming a journalist.
The former client undertook a job shadow day placement within the Northern Ireland Civil Service. The client spent the day with the Prison Service's Press Office, gaining an insight into the press officers' role in receiving and dealing with multiple queries from the media.
The former client has since progressed on to Belfast Met to do a journalism course and is really enjoying it, according to Action Mental Health's key worker who supported his reintroduction to work.
Client Ryan McConville, who attends AMH Downpatrick, is now currently in a retail training placement with B&M following on from Job Shadow Day 2019, while Emma Moore, also from AMH Downpatrick, is now an active volunteer with National Trust Rowallane Gardens, Saintfield following on from 2018-2019 world shadow day. Read more here: https://www.amh.org.uk/news/9064/