John O'Dowd opens unit in Craigavon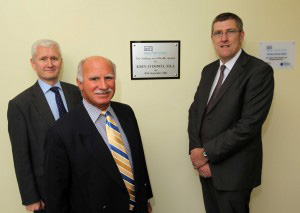 AMH New Horizons Craigavon & Banbridge, welcomed local MLA John O'Dowd to open their new building at Tannaghmore Gardens in Craigavon. 
AMH New Horizons has been providing services to local people with mental health needs on the Tannaghmore site since 1999.  They offer a full range of training programmes and activities to support local people in their recovery from mental ill health.  AMH actively promotes positive mental health and wellbeing and their clients benefit from Vocational, Life Skills and Employment training tailored to suit their needs. Opportunities include NVQ Business Administration, NVQ Horticulture, IT (ECDL Advanced and Basic), Essential Skills, Personal Development including Anger and Anxiety Management, Employability, Art and Crafts and a range of physical activities in local venues to encourage social inclusion and independent use of community facilities.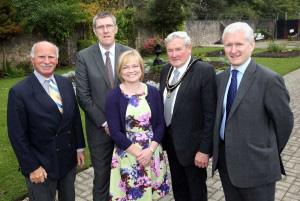 In Tannaghmore the clients also run a fully functioning garden nursery which is open to the public, from which visitors can buy a range of plants, shrubs and trees. 
After a tour of the nursery, and a chat with Clients and Staff, special guest John O'Dowd MLA and an audience, which included; Chief Executive of the Southern HSC Trust, Mairead McAlinden; Chief Executive Craigavon Borough Council, Theresa Donaldson; Deputy Mayor of Craigavon, Cllr George Savage; AMH Chairman, Billy Kohner and AMH CEO, David Babington, listened to a brief overview of the New Horizons service from the Service Manager Colin Loughran and two former clients.  Guests then heard about the work of AMH MensSana from project worker Naomi Brownlee and were then treated to performance of "The King's Son – A Fairytale" by its author Ann Donnelly, which features in their Provoking Thought workshop which they deliver in local schools to raise awareness of mental health issues.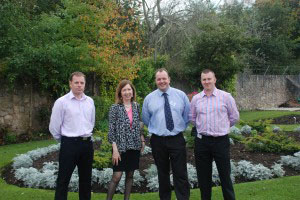 It was then with great pleasure that John O'Dowd MLA, officially opened the new AMH New Horizons building and said " I am proud to be associated with AMH and honoured to be here".