Join AMH's Mission for Mental Health and Go Purple for Parity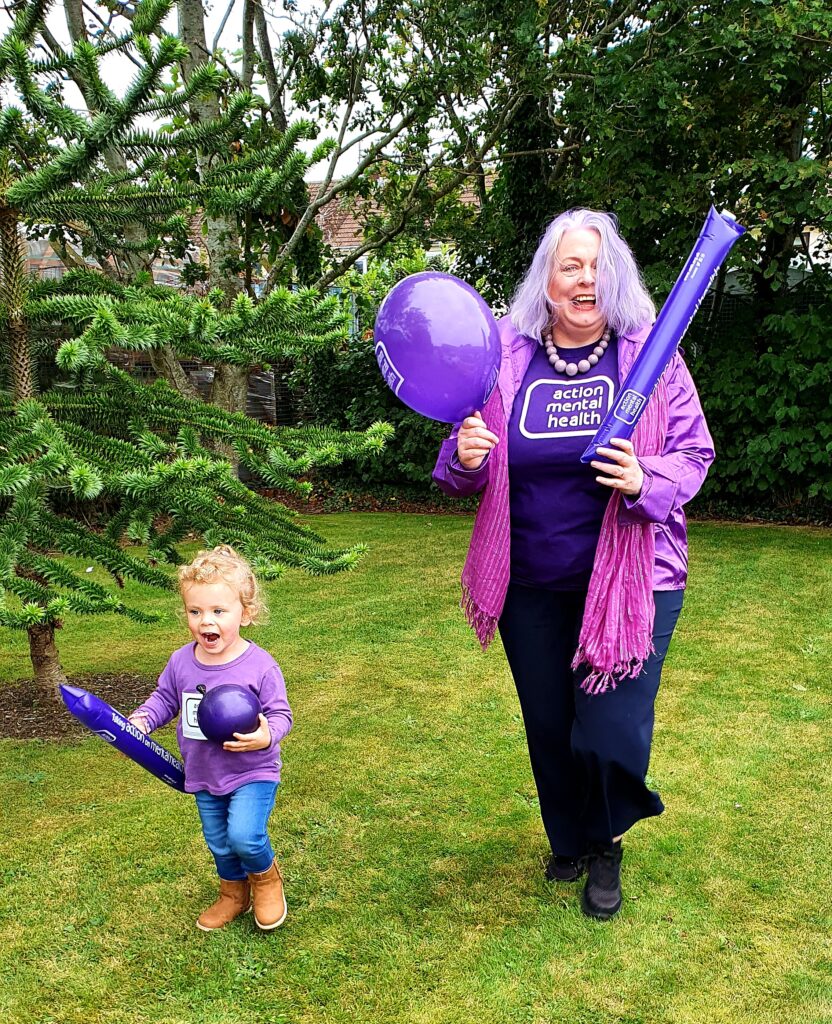 For too long, the mental health of Northern Ireland has been underfunded and undervalued. As a neglected 'Cinderella service', it has been in the shadows and overlooked for too long.
The Covid-19 pandemic has exacerbated a situation in which more people in Northern Ireland experience mental health issues than anywhere else in the United Kingdom and it needs to be urgently addressed.
As Action Mental Health marks World Mental Health Day on October 10th, 2021, we are asking schools, businesses, community groups, individual and families to help us Go Purple for Parity – and help Action Mental Health secure parity for mental health in Northern Ireland, in line with physical health.
Your can register for a fundraising pack by clicking here.
Your support will also help raise vital funds to support our mental health services for local people.
The recently announced Ten-Year Mental Health Strategy, announced by Health Minister Robin Swann, and the appointment of Mental Health Champion are steps in the right direction. However, these initiatives ring hollow if they are not matched by the investment required to bring Northern Ireland's mental health service up to scratch.
To illustrate the level of mental health issues in Northern Ireland, evidence shows that one in five people will experience a mental health problem at some point in their lives, and half of all these problems start before the age of 14.
A recent survey has shown that mental health issues are 25% higher among children and young people in Northern Ireland than other parts of the UK. Action Mental Health is working hard to tackle these issues.
To help us achieve our mission to make a positive difference to people's mental health and well-being, we depend a great deal on campaigning, raising awareness and fundraising.
Last year our services supported over 30,000 local people through a range of recovery programmes, resilience-building and counselling services, in schools, in businesses and on a one-to-one basis.
As well as raising funds we want you to engage with us by Going Purple: by hosting a purple party, and ask guests to donate to take part; walk a purple mile, for example walking a mile a day for a week, wearing something purple and ask friends, family or colleagues to sponsor you; or have a purple tea break by having a purple-themed break – with purple food and drink, and ask participants for a donation.
Fundraising packs and all the details you will need to set up a Just Giving Page to support your fundraising efforts, are available by contacting [email protected] or by registering on Eventbrite