Launch of Workable NI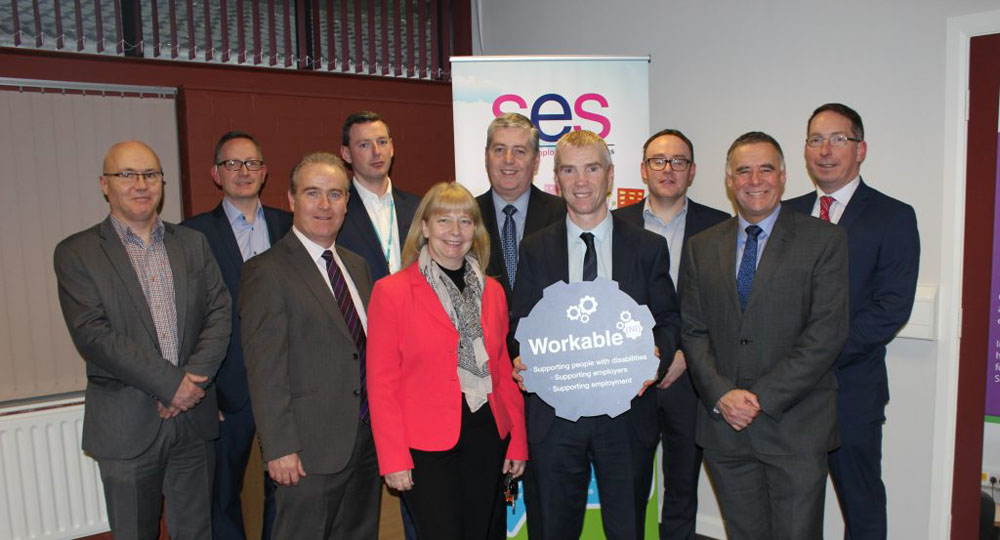 Yesterday Communities Minister, Paul Givan announced new contracts with the lead providers of Workable (NI), the Executive's disability employment programme.
Workable (NI) supports people with a range of disabilities to secure and retain paid jobs across every employment sector throughout Northern Ireland. The programme is currently supporting almost 700 employees.
While the Workable (NI) programme has been running for the past 10 years, new contracts have been awarded to three lead providers to deliver the programme over the next five years.The three lead providers are: Disability Action; Ulster Supported Employment and Learning (Usel); and Supported Employment Solutions (SES), a consortium of seven local disability organisations, of which Action Mental Health is the joint lead.
The Minister said
"This new phase of the Workable NI Programme has increased flexibilities regarding hours of employment and levels of support on offer. Ensuring disabled people are afforded their right to work is a priority. I wish Disability Action, Supported Employment Solutions and Ulster Supported Employment and Learning, continued success with the programme and reaffirm our commitment to working in partnership to ensure the programme grows from strength to strength."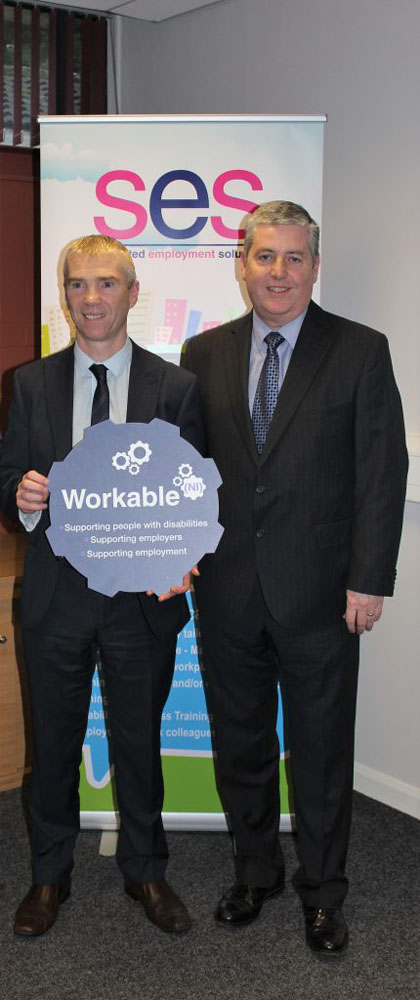 The lead providers will provide teams of dedicated and specialist employment officers, who will work with individuals who are seeking employment or those who are in work, but experiencing real difficulties due to their disability. They also offer tailored support to the host employer, including disability training for staff, mentoring support and input into the employee's performance review process.
One of the participants of Workable NI, Gillian Fowler said:
"I have benefited greatly from a range of support mechanisms including intervention around reasonable adjustments, encouragement and workplace training for colleagues and ensuring job security through a change in employer. I do not feel I would have secured this or been so successful in my current employment without Workable and Disability Action's support."
Gillian is working as a Customer Assistant for Marks and Spencer.
SES Supported Employment Solutions partnership is made up of seven disability organisations from across N Ireland who have come together to deliver Workable (NI) Programmes across the Region.
The seven partners are Action Mental Health, Cedar, Action on Hearing Loss, Mencap, NOW, The Orchardville Society, RNIB, for more information http://www.sesni.org.uk.