Let's Talk Loneliness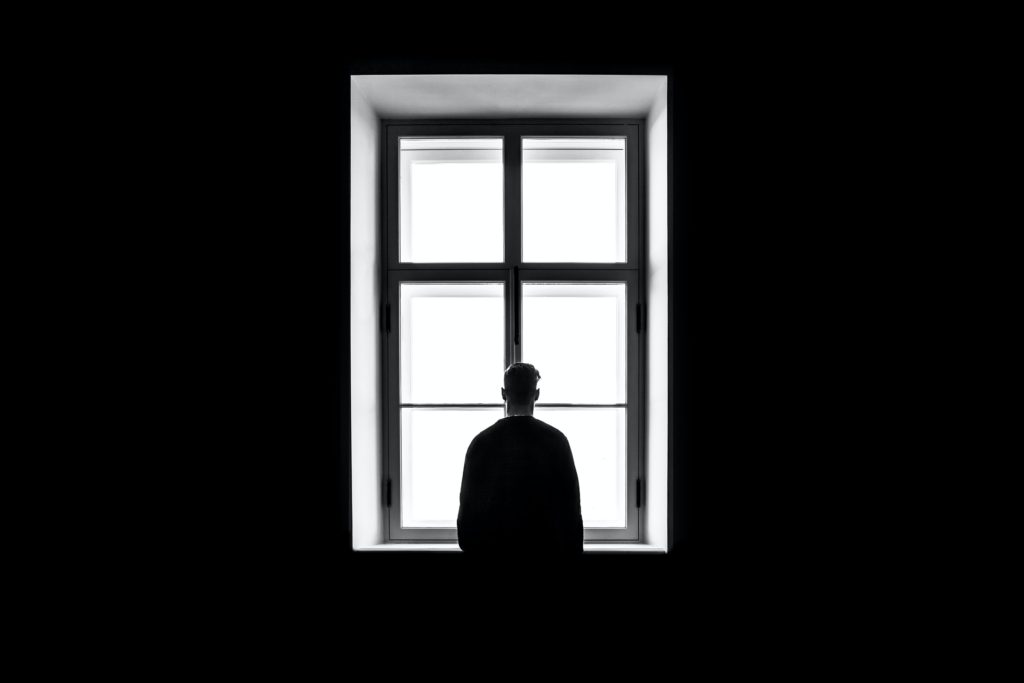 Some 80,000 people in Northern Ireland have been 'shielding' during the pandemic – isolating themselves from others due to underlying health conditions.
That's 80,000 people at risk of loneliness. This week the One Less Lonely Voice campaign to combat loneliness shines the spotlight on those people – and everyone else who feels lonely, even in a houseful of people.
Loneliness Awareness Week was launched by the Marmalade Trust to break the stigma attached to loneliness and encourage people to speak about it openly.
With the one-to-one events and get-togethers which usually mark the campaign moved online this year due to the coronavirus situation, the #LetsTalkLoneliness campaign is encouraging everyone to have conversations about loneliness to combat the stigma attached to it.
The campaign is all about empowering people to understand loneliness one conversation at a time, to help ourselves and others manage feelings of loneliness.
Loneliness has long been associated with mental ill-health, but in these unprecedented times, and with restrictions on our movement still preventing us from hugging people we love, those feelings of loneliness have, for many, gone to the next level.
AMH staff have been engaged in a number of virtual support programmes, continuing clients' vocational training and arts and crafts via Zoom and the like.
At AMH New Horizons Foyle, clients have been front and centre during the lockdown. Service Manager Pauline Flanagan explained: "Staff have been providing virtual support and training since Covid 19 shut down at end of March. Clients said the support prevented crisis onsets and helped to maintain their well-being."
Similarly, in Fermanagh, staff at AMH have been helping to prevent clients from feeling lonely during the continuing pandemic restrictions.
Service Manager of AMH New Horizons Fermanagh said: "Staff felt it was important to connect in a more personal way with clients during this time and we agreed that each of them would receive a personalised activity pack which would be delivered to their door. These deliveries have gone out to more than 70 of the most vulnerable clients across the county."
In such a prolonged period of isolation that the world has rarely seen, people of all ages have been impacted like never before. Children have been denied the social aspect of school, while there is also particular concern about the effects of isolation on the elderly, particularly those with pre-existing mental health problems.
A survey by the college of 1,300 mental health doctors from across the UK found that 43 per cent had seen an increase in their urgent and emergency caseload while 45 per cent had seen a reduction in their most routine appointments. Doctors have said it was important for people suffering mental ill health that services were still available, even during these difficult times.
The Patient and Client Council is conducting a survey of people advised to shield due to the risks of COVID-19, and those who are supporting them. You can take it here.
The findings from this survey will outline key themes for the Department of Health to consider when adapting current restrictions for those shielding.
For help on dealing with mental health issues related to loneliness and other matters visit the websites below for a variety of information and helplines, if you are in crisis or distress please call Lifeline on 0808 808 8000.
https://covidwellbeingni.info/
https://www.nhs.uk/conditions/stress-anxiety-depression/mental-health-helplines/
https://www.nhs.uk/conditions/stress-anxiety-depression/loneliness-in-older-people/