Libraries NI Announces Action Mental Health As New Charity Partner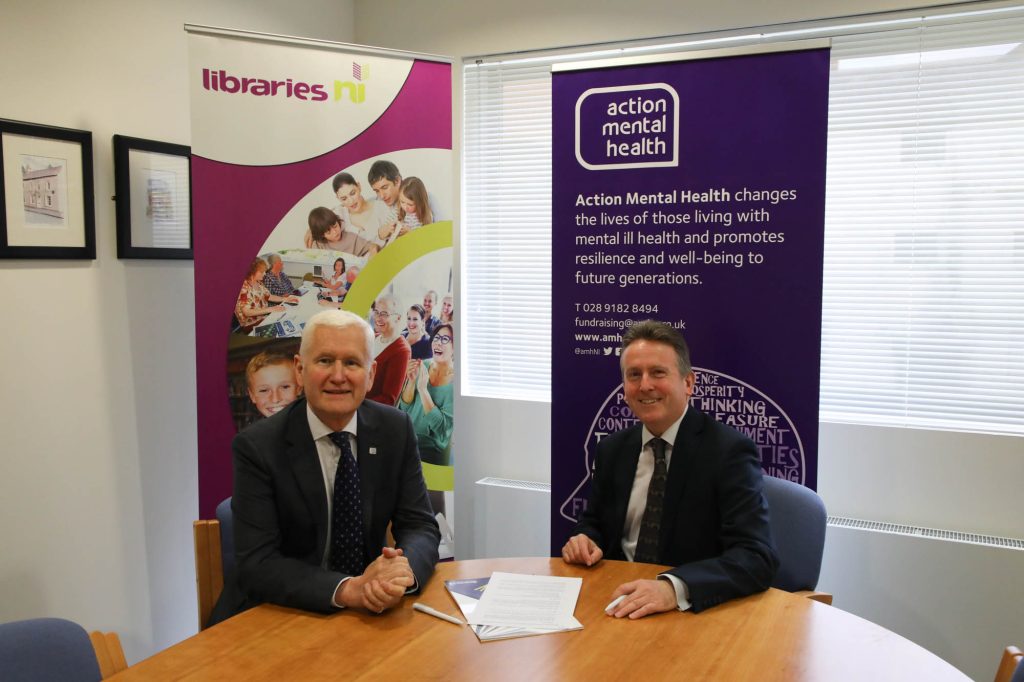 Libraries NI has announced a new three year charity partnership agreement with Action Mental Health.
The official launch took place in Lisburn City Library on Thursday 29 June with Jim O'Hagan, Chief Executive of Libraries NI and David Babington Chief Executive from Action Mental Health signing a memorandum of understanding.
Staff from across Libraries NI took part in the process to select a new charity and Action Mental Health was chosen, emphasising the importance of mental health and wellbeing for the library service. Members of staff across the network of libraries will now be involved in fundraising activities over coming months.
Jim O'Hagan, Chief Executive of Libraries NI, said:
"I am delighted to announce this partnership and I look forward to working with Action Mental Health to provide helpful support and advice for library customers whilst also raising awareness of the important services and help provided by the charity. Libraries provide an essential welcoming space and this agreement will help to support customers in communities across Northern Ireland."
David Babington, Chief Executive of Action Mental Health said:
"It gives me great pleasure to be able to help launch this exciting new fundraising partnership with Libraries NI. It is especially encouraging that Libraries NI staff have been central to choosing Action Mental Health as their partner, and wishing to focus on supporting mental health. As an organisation we work across Northern Ireland, helping to improve mental health for thousands of people every year and we simply couldn't do that without the support of the local community and partners such as Libraries NI."