Living with an Eating Disorder and Heightened Anxiety – Covid-19
Our team at AMH everyBODY (AMH's eating disorder service in the Southern Trust area) are still here for our clients and have devised a series of Coping Statements to help during this very uncertain and difficult time.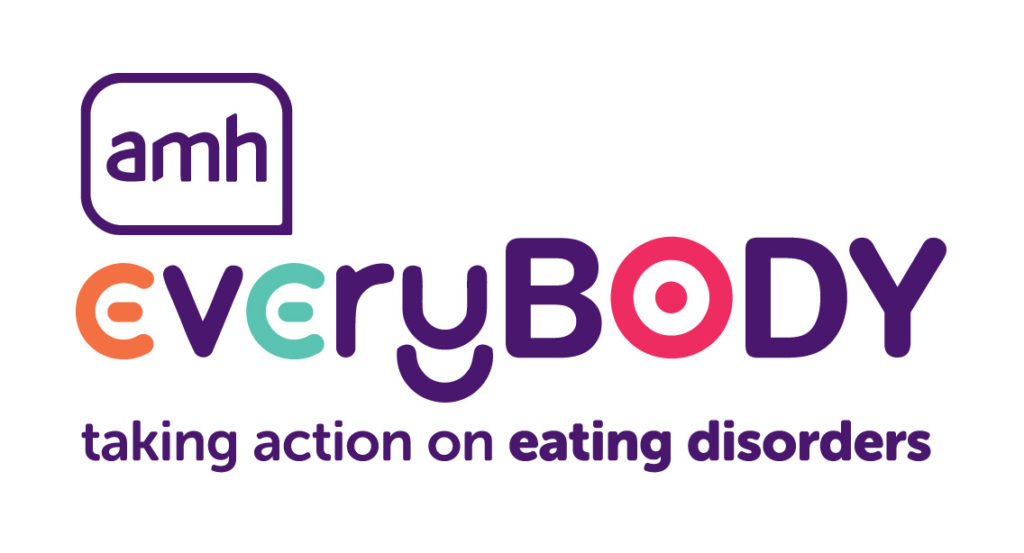 Coping Statements to deal with heightened Anxiety
This is an opportunity to get to know, and accept your body at rest.
It's okay if eating and moving is different right now, because life and routine is different right now. What's the same? You still need to eat regular meals and snacks, movement is meant to feel good, you're allowed rest and food does not have moral value.
Now is a good time to practice self-compassion as it is normal to have heightened emotions.
You need adequate food throughout the day even if you do not leave the house.
Eating and exercise do not require compensation, they are two separate things that we do for our body, not against our bodies.
Resting is healthy, an act of self-care, healing and relaxing is needed for all of us. You can choose to rest without explanation.
We may be in a time of uncertainty, but the one thing we have in common is that we are all in the same boat together.
Like any situation in life, whilst it may feel difficult now it will pass. We will heal and we will come through this.
I have survived all of my toughest days so far, I can get through this too.
We always have choice no matter what the situation is, sometimes new choices lead us to new opportunities and strengths we didn't know we had.
Eating is an essential need to keep me alive and well, it will help support my immune system and give me the energy to recover if I was to be unwell.
Undereating increases anxiety and lowers your ability to think clearly.
I have permission to rest. Health is multifaceted, the ability to slow down and rest is not lazy, it gives us time to heal and grow and recover.
Nourishment and rest will keep my immune system strong.
All my feelings are valid right now, my feelings matter. "I accept that I am feeling anxious right now and that is ok"
Health is not just what you're eating and how you move your body. It's also about what you're thinking and saying.
The mark that you leave on the world is far more important than any number on a scale could ever tell you. You are so much more than your eating disorder would have you believe.
I still need to eat even if I'm not leaving the house, my body is still working hard for me when I'm sitting still.  My heart is still beating, my brain and body need still need glucose and energy.
Dealing with stress and anxiety is exhausting, it is understandable if I need more time to rest.
Calories are life giving energy, not something to be feared.
Even if I'm struggling with my body image I still need to eat. There is no body size where you become unworthy of food.
Some strengths are only realised in times of uncertainty.
---
Now, more than ever we want to remind you that you are not alone. AMH everyBODY, Action Mental Health's eating disorder service, in the Southern Trust area, has had to adapt to these unprecedented times, but we are still here – we are still listening and we're still here to offer you support. Please reach out if you need to. Contact – [email protected] or 077 9088 5438.