Major Study into Mental Health Services
ACTION MENTAL HEALTH ANNOUNCE MAJOR STUDY ON PROVISION OF MENTAL HEALTH SERVICES TO BE CARRIED OUT BY QUEEN'S UNIVERSITY BELFAST
Have Your Say …. by completing our on-line survey.  CLOSING DATE 13th March 2015!!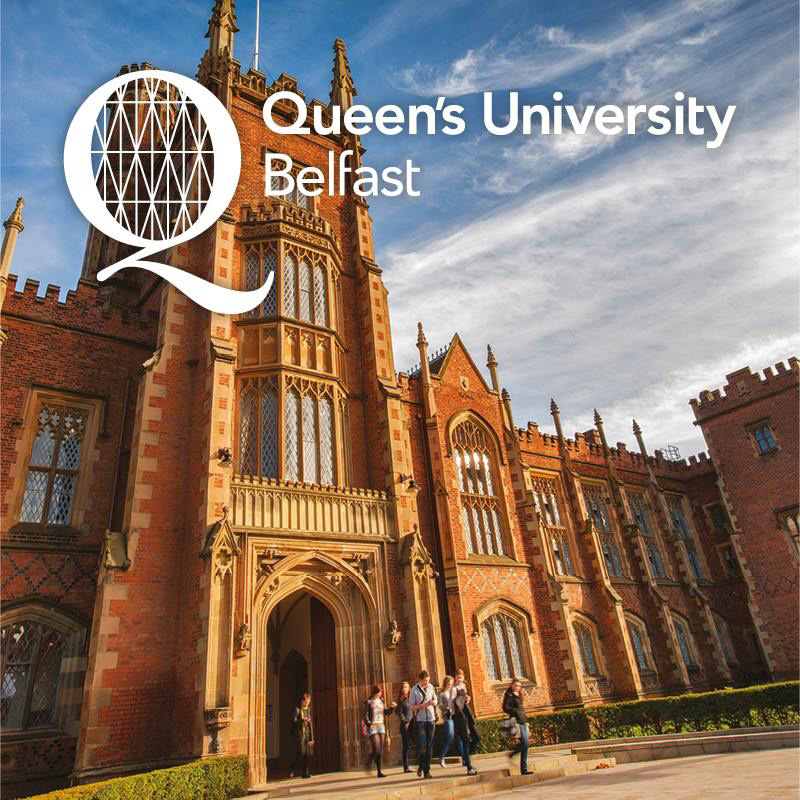 As one of Northern Ireland's largest mental health charities, AMH are delighted to announce the commissioning of a major report into the level of service provision for people with mental health issues across Northern Ireland. The study, which will be carried out by Queen's University Belfast will survey the opinions of staff working with people living with mental ill health, in both the statutory and voluntary sectors, as well as with service users and carers.
The aim of the study is to explore possible gaps, limitations, inconsistencies and strengths in services across Northern Ireland and the views of staff, service users and carers. This expert examination aims to provide a platform for all those with experience of and an opinion on mental health services to have their say.
Action Mental Health's Chief Executive David Babington said that the charity wanted to compile a realistic picture of how people with mental illness in Northern Ireland are supported, which could be used as a resource in the planning of future services and funding.
"As one of the main voluntary and community based service providers of support for people with mental health issues, we are all too aware of the level of disparity between what is on offer and what is required. We also have serious concerns that the closure of beds and the removal of services as part of TYC are not being balanced by investment in community based services. Ultimately people in Northern Ireland with mental health issues, and the family members who care for them, are being let down, and we felt that it was necessary to audit services and perceptions in order to present government with a realistic and detailed picture of the reality people face."
He added,
"Queen's University has huge experience in this field, and we have been impressed with their approach to the research to date. Over the coming weeks they will be carrying out further interviews and we have also launched an online questionnaire which is open to all. We will launch the findings of the report in late May, and then ensure that every MLA and decision maker in Northern Ireland gets a copy. Action Mental Health is passionate about its work, and committed to the people it serves. This initiative will help us lobby Stormont to finally accept that even in these straightened times, people with mental health issues in Northern Ireland and their families require better services"
Dr George Wilson of the School of Sociology, Social Policy & Social Work at Queen's University, who is leading the team of researchers, said 
"This study is one of the most comprehensive surveys undertaken in Northern Ireland of the views of professional staff involved in providing mental health services and people who use them. It should make a significant contribution in helping to inform future mental health policy and service development."

_______________________________________________________________________________________________________

Background

In the Budget 2011-15, the Northern Ireland Executive stated its continuing commitment to the implementation of  the Bamford Review on mental health, in particular early intervention, the development of community services, further reduction in long-stay hospital populations, and improvement in prison mental health and children and young people's provision.  However, the second Bamford Action Plan, 2012-15, acknowledges that funding will continue to be a significant challenge in the period to 2015.  In stark contrast with the anticipated budget at the outset of the 2009-11 Action Plan, the only additional funding to the Health and Social Care sector earmarked for mental health services over the 2012-15 budget period is £2.80m.

In recent years there have been calls for a more radical approach to the consideration of the cost of, and also public spending on, mental health in the UK.  A report published by the London School of Economics' Centre for Economic Performance Mental Health Policy Group argues that there are massive inequalities in the way in which mental illness is treated by the NHS as compared with physical illness:

"The under-treatment of people with crippling mental illness is the most glaring case of health inequality in our country"

For example, the report states that nearly half of all ill health among people under 65 is mental illness and yet only a quarter of those with mental illness are in treatment compared with the vast majority of those with physical illness, and that mental illness accounts for 23% of the total burden of disease yet it receives only 13% of NHS expenditure.  The authors of the report suggest that more expenditure on the most common mental disorders would cost the NHS nothing, mainly because psychological therapies are low cost and have high recovery rates.  Furthermore, if a wider and more long-term approach was adopted, effective mental health treatment would generate other savings, such as increasing employment or improving the behaviour of children.

Other reports have questioned why public spending on mental health services in Northern Ireland was 15.6% lower than in England in 2002/3, when the overall prevalence of mental health problems in Northern Ireland was estimated to be 25% higher than in England.  This inequality in the proportion of funding and resources allocated to mental health services in Northern Ireland was also reported by the Bamford Review in 2007.