"Making a difference to my mental health"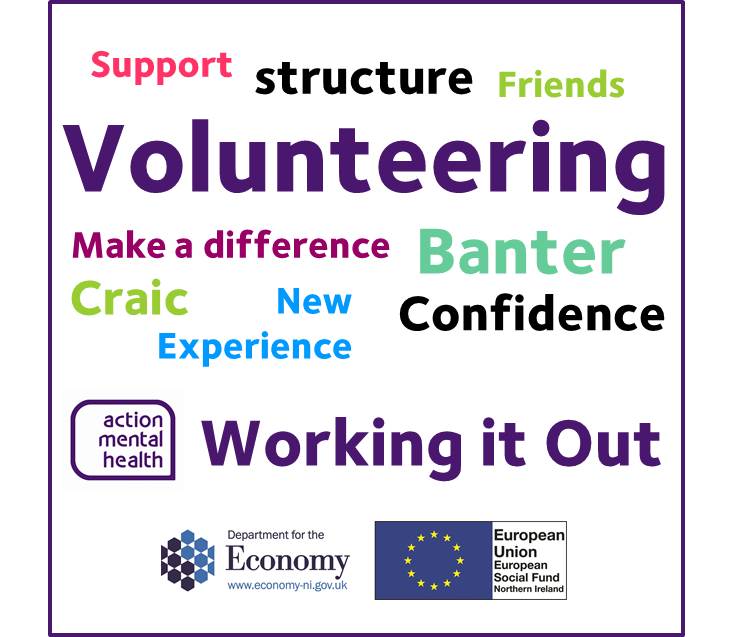 "Twelve years after finishing school I got myself a job on a local farm. I helped out with packing products for local shops in the area. This is where my mental health journey started as I became unwell and needed help. I was hospitalised for a few months and had to leave my family home due to my illness. I was between hospital and supported living for a number of years when I was diagnosed with schizophrenia.
This was a complete shock to me and my family and took me quite a number of years to get my head around. Here I was working and getting on with life when suddenly I was now quite unwell and needed not only medication but also on hand support from peers.
I was introduced to AMH New Horizons Downpatrick and they talked to me about the different courses and social activities I could get involved in. I was not very confident as I found it hard to talk to people. But I soon got over this and began to make new friends.
After a while I was asked if I wanted to do anything outside of New Horizons. I was nervous at the thought of this. Stephanie Employment Officer chatted to me about doing some volunteering with a local charity and quickly arranged for me to visit and check it all out.
I am still volunteering with SVDP Downpatrick. I started initially with 3 hours per week and am now volunteering 3 days per week. I go out with the team and collect and distribute furniture and absolutely love this. Not only have I been supported by AMH I am now part of the SVDP team and always look forward to the craic and banter on the van runs.
I would encourage anyone to take the chance to experience something new such as AMH as it has helped me not only to make new friends but by having my weekly structure in place has made a difference to my mental health".
Well done! Thanks to BMcC for sharing his story – BMcC is taking part in the Working it Out Project which is part-funded through the Northern Ireland European Social Fund Programme  2014-2020 and the Department for the Economy.