Mark cycles for Action Mental Health in this year's special DIY Granite Challenge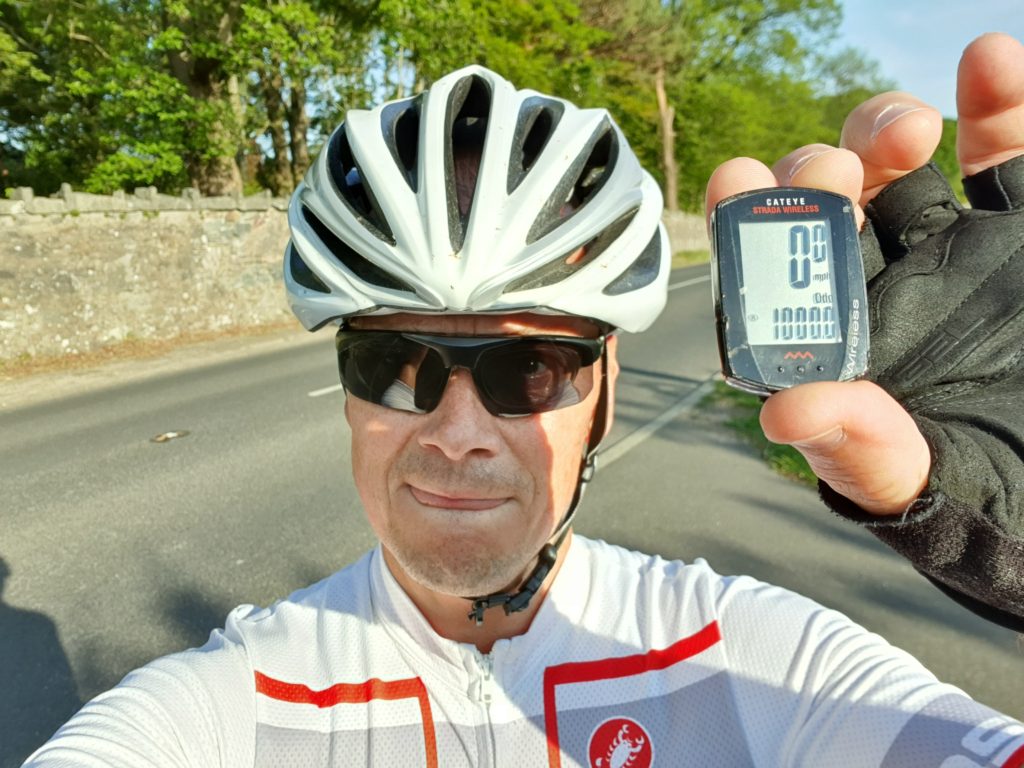 One of Action Mental Health's clients at AMH New Horizons Derriaghy is doing it for himself – and for others – in the 2020 DIY Granite Challenge.
Mark Kincaid, who attends the service – which will soon be moving and will be known as AMH New Horizons Lisburn – has embraced the new look cycling challenge which has had to be repackaged due to the ongoing pandemic.
Mark explained why he was raising money for Action Mental Health in the do-it-yourself cycling challenge.
"I suffer from mental health issues, and have done for over 23 years. I also love cycling, so doing this challenge for a mental health charity is a win win for me.
"There are various charities available, if you want to raise money, but AMH holds a special significance, it has been a lifeline for me over the past two years. I can't thank them enough for giving me a space to feel important and valued, without judgement.
"I would cycle around the world ten times if it would guarantee I never suffered again. I know it wouldn't. So instead I'm going to clock as many KMs as possible between 4th – 11th October to help raise much needed funds, so that someone like me can be rescued by AMH."
You can make a donation to support Mark's fundraising efforts by visiting his fundraising page – https://amh.enthuse.com/pf/mark-kincaid
To join Mark in this year's DIY Granite Challenge by REGISTERING to take part. You'll be raising funds to help support Action Mental Health's vital services across Northern Ireland and also getting active to support your own mental health.
CLICK HERE TO FIND OUT MORE OR REGISTER.