Mark finds his vocation
Joining Action Mental Health (AMH) had a significant impact on Mark's life. The AMH 'Working it Out' ESF programme supports the recovery of adults experiencing mental ill health who are interested in progressing towards further training and employment opportunities.
Mark has suffered from mental ill-health since childhood. As an adult Mark gained employment, however, he had periods of time when his mental health declined and he needed to take time out of work to recover. His mental ill-health impacted his career.
After leaving work Mark was referred to AMH New Horizons where he completed over 20 Accredited training courses including OCNNI in Stress Management Techniques, Health & Social Care, and Employability courses.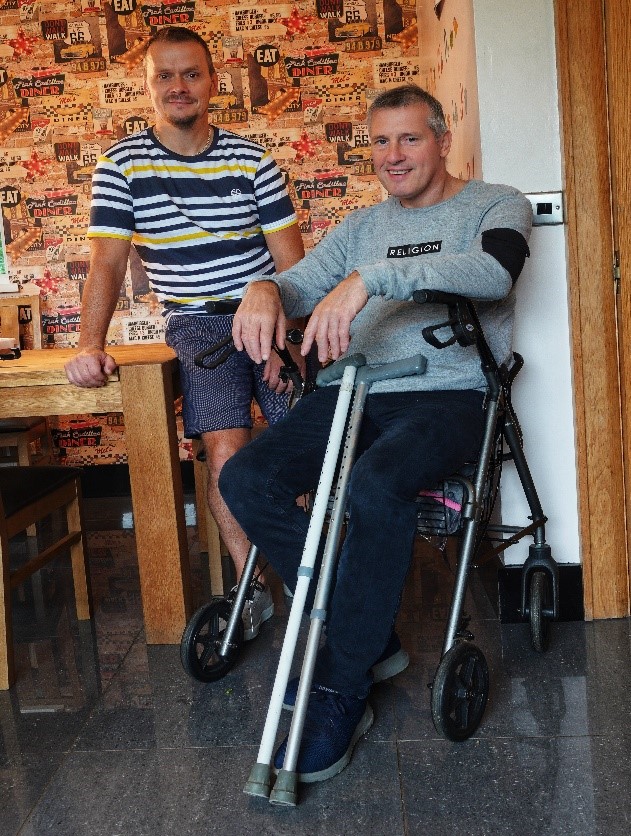 'I came to AMH-New Horizons in the spring of 2018. Spring is known as a time of rebirth, hope, and new life. I received this from the moment I engaged with the service and it continued to grow throughout my time with AMH. Looking back, I am forever grateful for the opportunity that was offered, so that I could gain knowledge, skills, and experience.
I received much-needed help to integrate, progress, and survive in this life. I gained the confidence I needed to pursue voluntary work and I am now working as a personal carer and thanks to AMH-New Horizons I have found my vocation.
Mark is taking part in the "Working It Out" Project which is part-funded through the Northern Ireland European Social Fund Programme 2014-2020 and the Department for the Economy.