Martin wades through smooth waters after turning his life around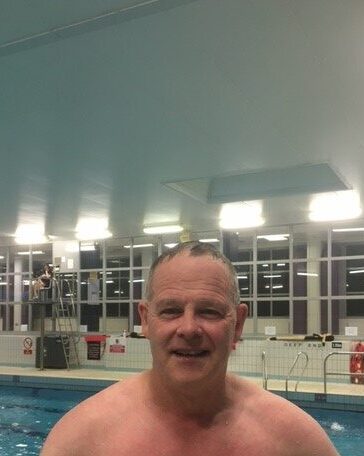 A former lifeguard has returned to the pool to embark upon a fundraising challenge in aid of Action Mental Health, while turning the tide on an addiction.
Martin McLean, once a lifeguard in his local Armagh, retired from his last post as a government auditor and now at 57, he is preparing to swim 5000 metres – or 200 lengths in one session – to raise awareness of the issue of addiction and its impact on mental health and also to raise funds for local charity, Action Mental Health.
The avid swimmer will commence his challenge proper on Saturday, November 14 at 8am and is hopeful he'll make good time and a great fundraising total.
It follows Martin's struggle with occasional binge drinking, which had a detrimental impact on his personal life and relationships. But since committing himself to breaking the habit, Martin has dedicated himself to a healthier lifestyle and knocked his excessive drinking firmly on the head. Now Martin is focused more on the positive endorphin blast that comes with a workout in the pool.
Following each aquatic workout, Martin has been taking to Facebook to write about various aspects of mental ill health, some of which he has experienced personally, having been widowed in recent years and left with two boys to bring up alone.
Martin said a swimming challenge was the natural choice because he has osteoarthritis of the spine and needed to choose a low impact sport.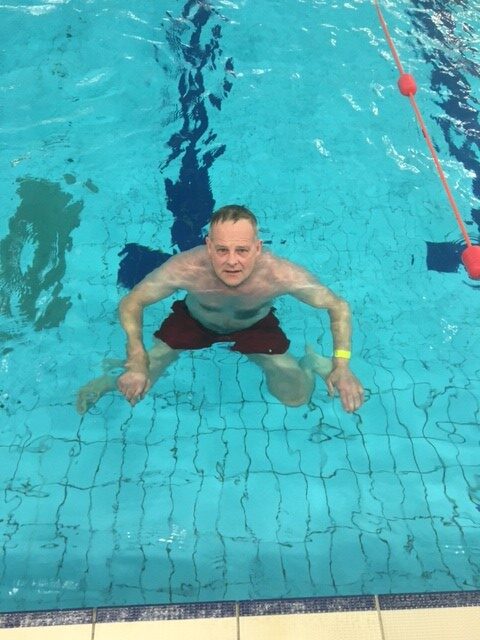 Hoping to raise £1000 for Action Mental Health, Martin elaborated more on the reasons for choosing the charity as the beneficiary.
"AMH gets help to where it needs it most. With one in five people in Northern Ireland experiencing mental health problems, sadly this subject is still largely taboo. Like most men, who won't talk about their own mental health issues, I fell into the trap of internalising issues which left me feeling isolated, desperate, frustrated – the list is pretty long.
"Those of you who know me understand that I'm no Michael Phelps. I did this distance in the early 1990s in approximately one hour and 40 minutes, so I hope to do it this time in around two hours – but completing it will do just fine!" he said.
Action Mental Health's Fundraising and Communications Manager Jonathan Smyth praised Martin's efforts. "We are delighted that Martin chose Action Mental Health as the beneficiary for his amazing swimming challenge. Exercise is scientifically proven to improve people's mental health and well-being and we are happy for Martin that he has gleaned such personal benefit from his challenge."
If you would like to support Martin on his swimming challenge, you can donate by visiting: https://www.justgiving.com/fundraising/martin-mc-lean
ends