May taught us to walk to better health and mental well-being so why stop now?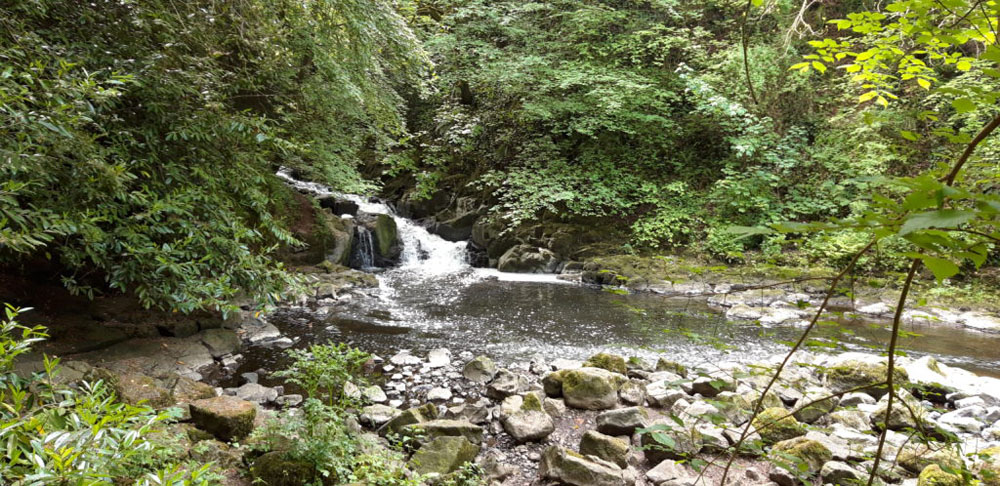 The evenings are brighter, longer and the birds are chirping as the sun delays its nightly dip back behind the horizon – spring is here. The season allows us more time to enjoy the outdoors and to take full advantage of its soothing benefits to our bodies and minds – and particularly our mental health and well-being.
May has been National Walking Month so if you haven't been for a wee dander lately, why not head out today, tomorrow or as soon as you can – and continue the good habit into the summer?
You could even grab a few like-minded colleagues at work and head out at lunchtime. Better yet, why not take the opportunity to encourage others less inclined to join you to find out why walking – especially briskly – is so good for keeping fit, and even better for your emotional and mental health.
Walking boosts the levels of chemicals in your body called endorphins and serotonin, which not only reduce pain, but also improve your mood. Like any activity, walking improves self-perception and self-esteem – even the quality of your sleep.
One client of Action Mental Health who has been experiencing the benefits of walking with her local AMH group, said walking, especially with a friend:
         helps to clear your head
         offers an enjoyable social aspect, having a bit of chat and a laugh
         offers an exercise that's not too strenuous
         makes you feel good
So if you've taken up the habit of walking this month, Action Mental Health is hosting a few events in the coming weeks to let you join others with the walking bug – while also raising money for the charity.
This weekend, walkers are heading out on the Cave Hill Dawn Walk to traverse the picturesque peak over the city of Belfast and beyond. For more information and to sign up visit:
https://www.eventbrite.co.uk/e/cave-hill-dawn-walk-2019-tickets-59230060706?fbclid=IwAR0S1TUlNkJSYhYaWfW3NZvaqQ30r2BBTAtHYRflok_aWCtzPINWnOo3gzg
In County Down, walkers can don their boots to experience the new stretch of picture-postcard Carlingford Lough Greenway, to walk the Dublin Road Bridge to Victoria Lock – a 5.7km walk, which is again being hosted to raise funds for Action Mental Health.
To find out more and to obtain sponsorship forms for the August 4 walk please contact B Hughes at AMH Newry on 028 3026 6117 or contact [email protected].