Medical student looks forward to ticking marathon off her bucket list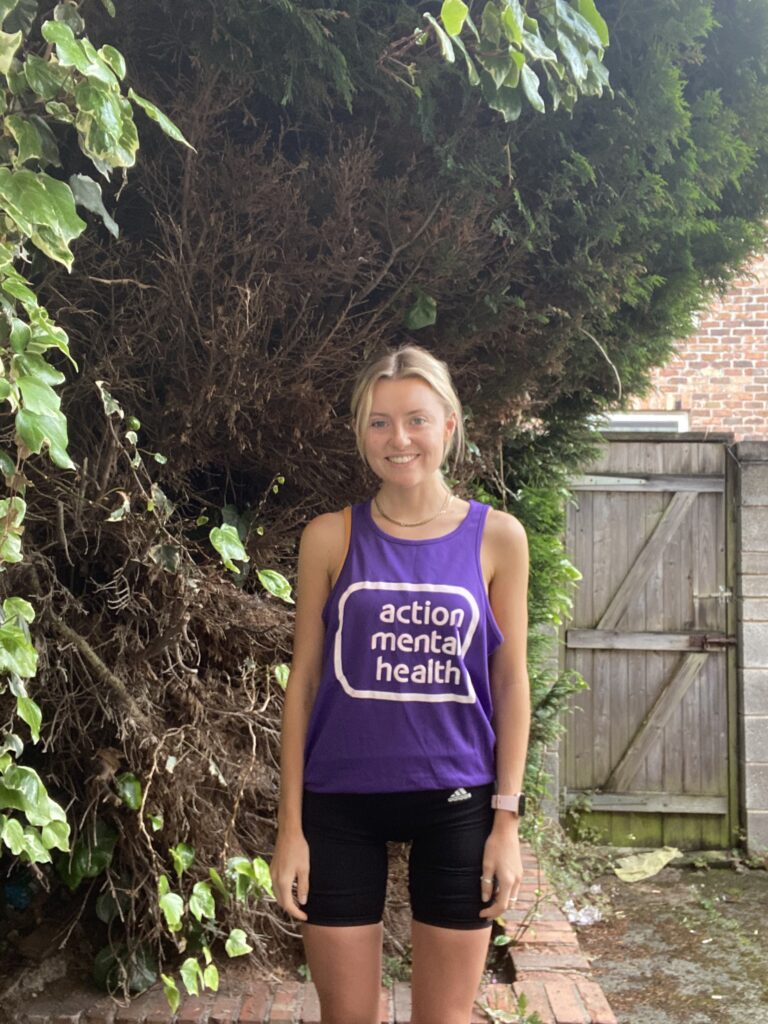 A young Belfast woman is running her first ever Belfast City Marathon this year to help raise money for Action Mental Health while ticking off a bucket list goal.
Annie McKirgan, a medical student, who is currently studying in Liverpool, is limbering up for her challenge which this year has moved from its traditional May time slot to October 3 due to the continuing restrictions of the pandemic.
The 22-year-old said she had chosen Action Mental Health to benefit from her fundraising efforts since everyone knows someone who has experienced mental health issues.
Annie took up running in October of 2019 after entering a half marathon with her mother – the London Landmark Half Marathon. Always an active sports fan, she had never run prior to that, but once she enlisted for her inaugural 13-mile challenge, she quickly got the bug for it.
Like many events which fell victim to the pandemic, the London run was cancelled, however, Annie kept running and managed to run a number of other half marathon-length runs in Belfast with her mum, and in solo runs in Liverpool.
"Running has definitely become an outlet for me, and such an amazing way to clear my head – I'm so glad I have found a love for it," she said.
She continued: "No matter who you, where you're from, or how good your life may be perceived, we all know someone who's struggled with their mental health. That may be you. It may be a friend or family member. It may be someone you've lost contact with, but have heard they're struggling. We all know someone. We are all affected.
"All too often, we forget that we need to nurture our mental health; that we should just put on our 'big girl' pants and get on with in. But if it were that easy, we wouldn't be in the midst of a mental health crisis," she added.
Annie said the work of charities like Action Mental Health, which provides myriad services to help bolster the mental health landscape of Northern Ireland, was essential.
"We need charities like this," she said. "It is working to mend the mental health crisis at present, and yet, is actively working to instil resilience in our population so that our future society will be well-equipped to foster happy and healthy minds.
"Mental health is a spectrum, upon which we all exist. Some people have more days at the bottom of the spectrum, while others are lucky to spend more time at the top. But it's a spectrum that incorporates the whole of society. So it's about time we help charities such as Action Mental Health, to get more people towards the happier end of the spectrum."
Sign up today at www.belfastcitymarathon.com and then register with Action Mental Health at https://bcm2021.eventbrite.co.uk to receive your free fundraising pack and running vest/T shirt. The date of final entry is August 27, 2021