Men's Health Week – Good Health Means Good Mental Health Too!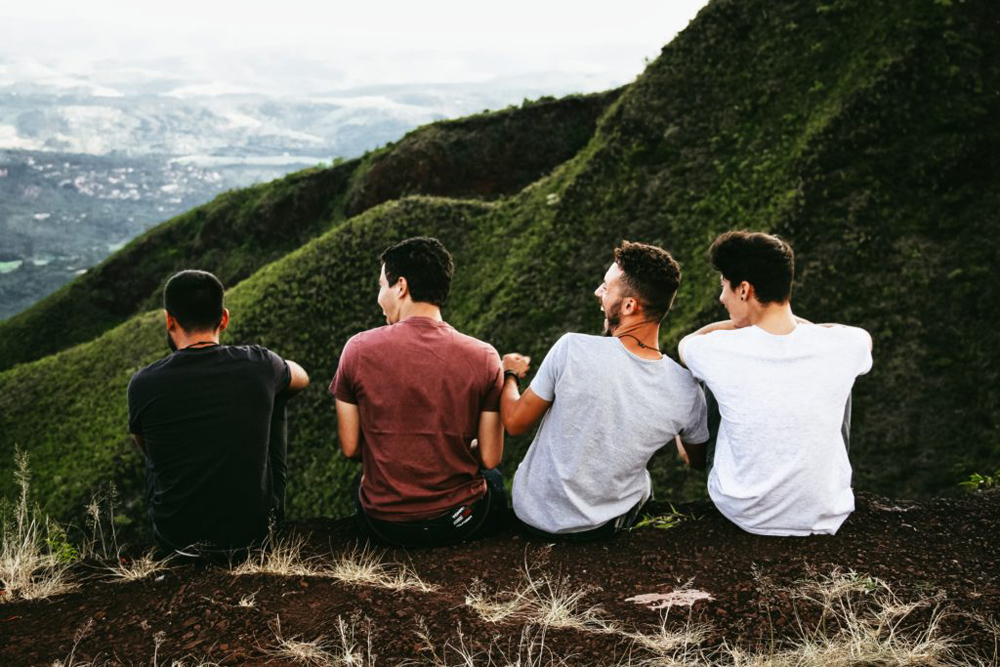 Health today is best viewed from a holistic perspective – and good health means having a healthy body AND a healthy mind. International Men's Health Week, from June 10 to 16 – Father's Day – is reminding men about the importance of maintaining a healthy body and mind.
International Men's Health Week is celebrated in many European countries, as well as in the USA, Australia, New Zealand, Canada and a number of other places worldwide.  The overall aims of Men's Health Week are to:
Heighten awareness of preventable health problems for males of all ages
Support men and boys to engage in healthier lifestyle choices / activities
Encourage the early detection and treatment of health difficulties in males
Most of us know that by keeping your waistline to below 37 inches you'll have a fighting chance against illnesses like heart disease, diabetes and cancer. Equally, we know that everyone  – women included – should be eating at least five portions of fruit and vegetables every day to stay fit and healthy, and that men shouldn't consume more than 14 units of alcohol a week.
If we know all this, why is there a need for Men's Health Week? It's due to the fact that research shows that men experience a disproportionate burden of ill-health and die too young compared to their female counterparts. In fact:
men die, on average, up to four years younger than women do
males have higher death rates than women for all of the leading causes of death
poor lifestyles are responsible for a high proportion of chronic diseases
late presentation to health services leads to a large number of problems becoming untreatable.
These statistics however, can't be truly interpreted without looking at the statistics surrounding mental ill-health and suicide.
Northern Ireland in general has high levels of mental illness with some 39% of us suffering one form of mental illness in our lifetime. The levels of mental ill health here is greater than any other region in the UK and at least 25% higher than in England.
Suicide rates here are also high with 2015 seeing the highest number of people taking their own lives since records began in 1970s – of these 77% were male.
So what are Action Mental Health doing ….

We are continuing to call for a Mental Health Champion and a Mental Health Strategy in Northern Ireland.
We are working with Ulster University and Snow Patrol's Gary Lightbody to repeat our call for action in an event in Parliament Buildings on 21 June 2019,  (for more details contact [email protected]).
We promote the five ways to well-being: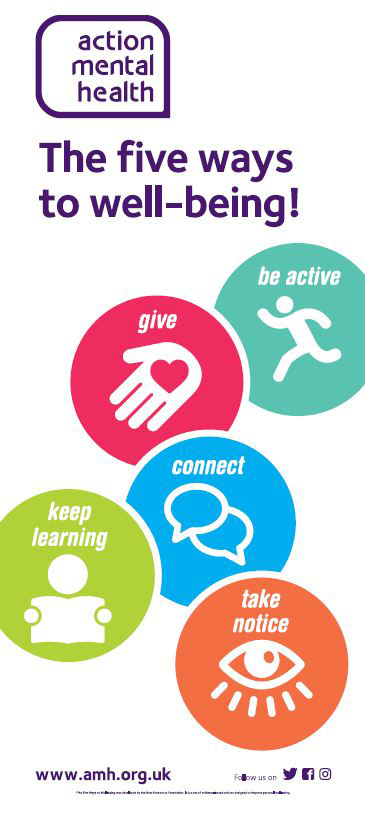 We advise everyone to talk about how they are feeling.
Talk to your family and friends, talk to your GP.  Lifeline is also available.  It's Northern Ireland's crisis response helpline service for people who are experiencing distress or despair. People living in Northern Ireland can call Lifeline on 0808 808 8000.
Steeple Antrim, Downpatrick and Fermanagh. Men's shed is a project for men aged 50+ to share skills, socialise and connect with their wider community. Men's Shed brings together men to share their skills, have a laugh and a cup of tea while working on practical activities of their choice.
It's place for members to be themselves, a place to work at your own pace, a place to exchange ideas and learn, a place for members to support each other and build friendships.
Our Men's Shed in Downpatrick is marking Men's Health Week by exhibiting an array of their art, crafts and woodwork at the St. Patrick's Centre, Downpatrick until June 15. To find out more contact Lisa, at [email protected]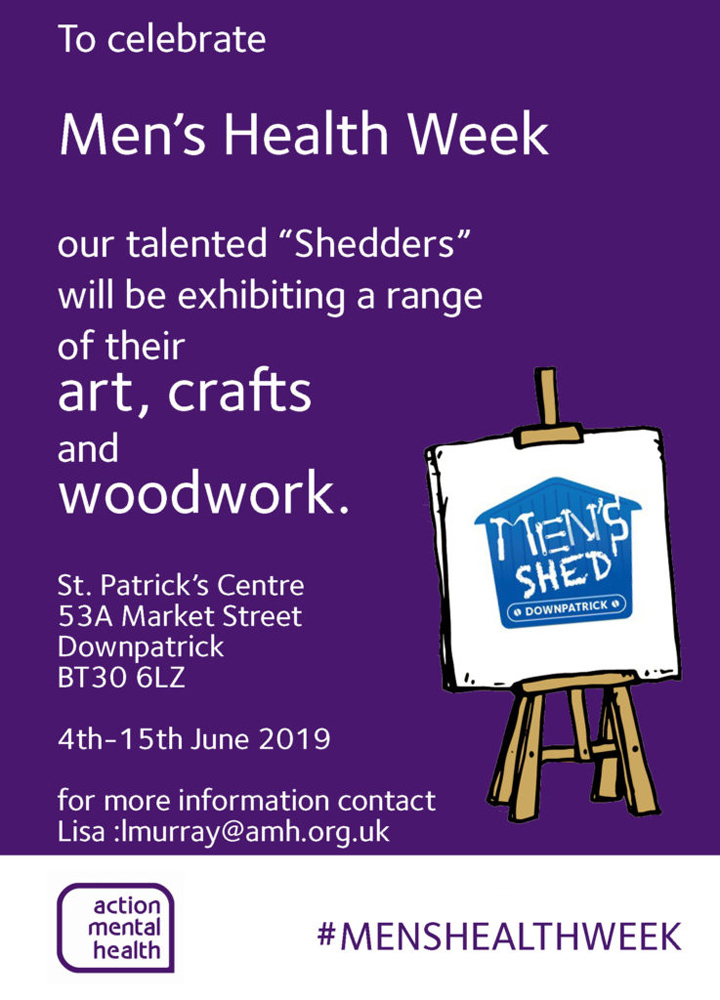 #menshealthweek #menshealthbynumbers