Motivation at a glance – how a wristband firm is helping to spread positive messages about well-being with Action Mental Health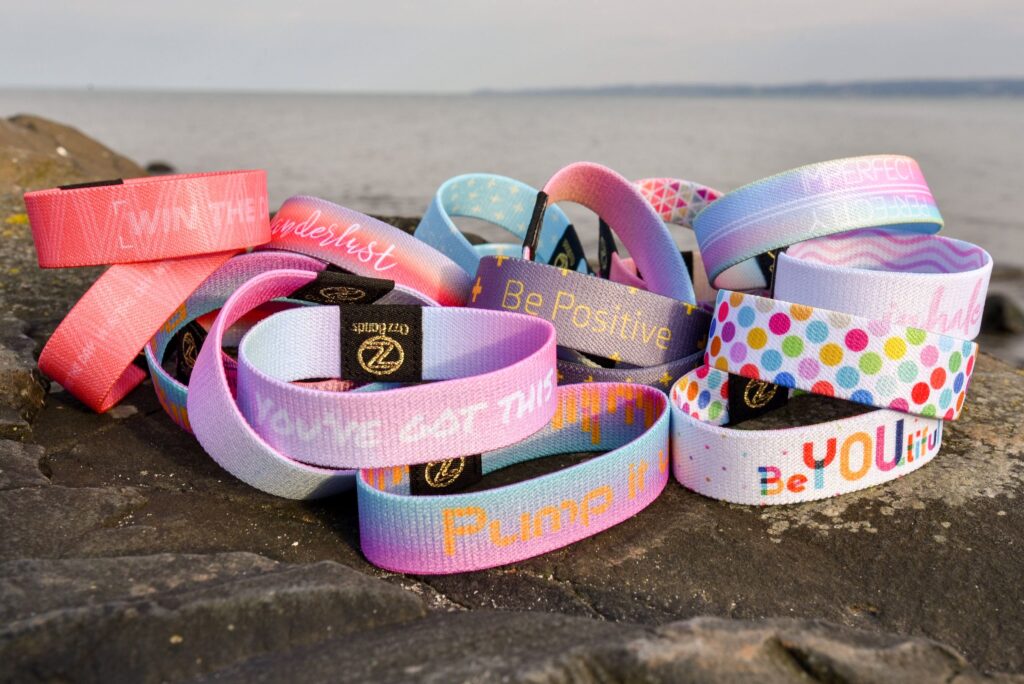 A newly launched motivational accessory company has celebrated its launch by entering an exciting partnership with Action Mental Health.
Ozz Bands of County Down produce gorgeous, colourful positivity-focused wristbands which carry messages aimed at promoting better well-being and mental health.
As part of the new partnership with Action Mental Health, the Bangor based company is making a donation to the charity for every one of its new array of wristbands sold.
Ozz Bands has launched a total of 11 new well-being designs and plans are in the pipeline to complement the new range with even more in the coming months.
Since the launch of the new products, the company has been bowled over by the positive feedback of people who have purchased them.
Ozz Bands owner, Jarrett Truscott, explained: ""In our first month, we have already received very positive, encouraging and humbling messages from our customers. Our bands are helping children and adults deal with anxiety and day to day worries which in itself is very rewarding."
Jarrett commented further on Ozz Bands' motivation to choose a mental health charity as the new charity partner: "Mental health is very important to Ozz Bands and we are determined to make sure that we contribute to mental health in Northern Ireland, long-term.
"Action Mental Health covers an amazing amount of areas in mental health and our current and future wristband designs touch on many of these areas as well. We are based in Bangor, so with AMH providing support in our local area and indeed across Northern Ireland, it was a perfect fit!" he said.
"Your wrist is looked at so many times a day and our bands carry different positive messages giving people a positive trigger and constant reminder throughout the day. They are extremely high quality and fully reversible so you can keep the message close or flip it to show it off," he added.
Every wristband purchased automatically sends a donation to AMH through Ozz Bands' website (www.ozzbands.com) and it is hoped the donations will mark the start of further contributions in future.
"Our relationship with AMH is very exciting and motivating at the same time. Knowing that every sale helps someone's mental health is such a drive and we will be hoping to deliver on that as much as possible over the coming years," Jarrett concluded.
Action Mental Health's Head of Communications & Fundraising, Jonathan Smyth said the charity was delighted to welcome Ozz Bands as one of its generous supporters.
"Action Mental Health is so grateful to have the support of Ozz Bands. As a charity, we depend a great deal on the support of the Northern Ireland community and local businesses, to help fund our vital array of services which are designed to support the well-being and mental health of everyone, of all ages. We are really looking forward to working with Jarrett with his exciting new business."