Nervous about returning to school? Practice simple grounding techniques.
This week, as part of the #CovidWellbeingNI partnership, the AMH MensSana team have put together some tips & advice for children & young people as they start a new school year.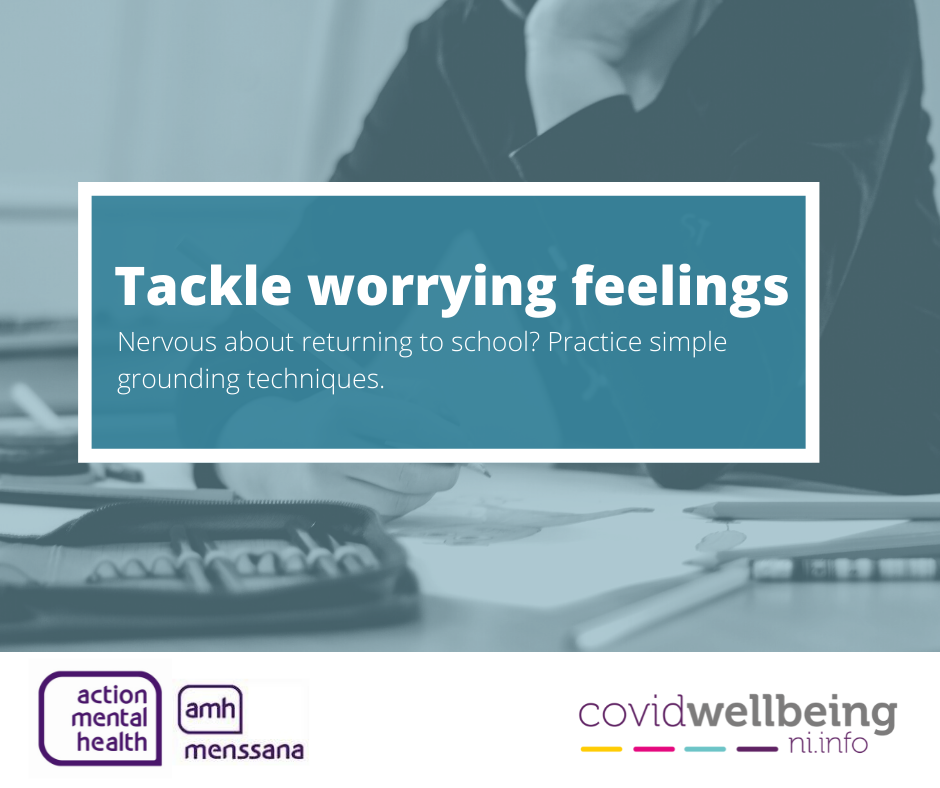 "Changes and uncertainty, like the return to school, or a new routine can create stress, and anxiety. One helpful way to cope with these feelings is to practice simple grounding techniques that calm your nervous system and make you feel safe again."
Take 5 to Calm down – Grounding Technique
5 – Pause and take 5 deep breaths
4 – Name 4 people who care about you
3 – Name 3 things that can make you smile
2 – Take 2 more deep breaths
1 – Think of one happy memory
Check out some of our videos we created especially for Children's Mental Health Week earlier this year – there's lots more on on YouTube Channel! just click on the icon below!
The Covid Wellbeing Hub is packed full of useful resources and sources of support. You can visit the hub by clicking here: https://covidwellbeingni.info/index.html