New Year Resolution 2019 –
Positive Action in Employing People With Disabilities
A new 5 Step Recruitment Guide has been launched by Disability Action and The Northern Ireland Union of supported Employment (NIUSE).
NIUSE is an umbrella organisation representing organisations and individuals promoting employment for people with disabilities through the model of Supported Employment. Our Operations Manager Peter Shields is the AMH representative on the NIUSE Board.
The guide "Employing People with Disabilities : A Positive Action Guide for Employers" has been designed to help employers to match the right people with the right jobs, achieving positive outcomes for everyone.
The Positive Action Guide outlines the experiences from local Northern Ireland employers who already recruit disabled staff.
Dylan Glenholmes was successful in getting a job at Oranmore Guest House and Tea rooms with the support of Disability Action.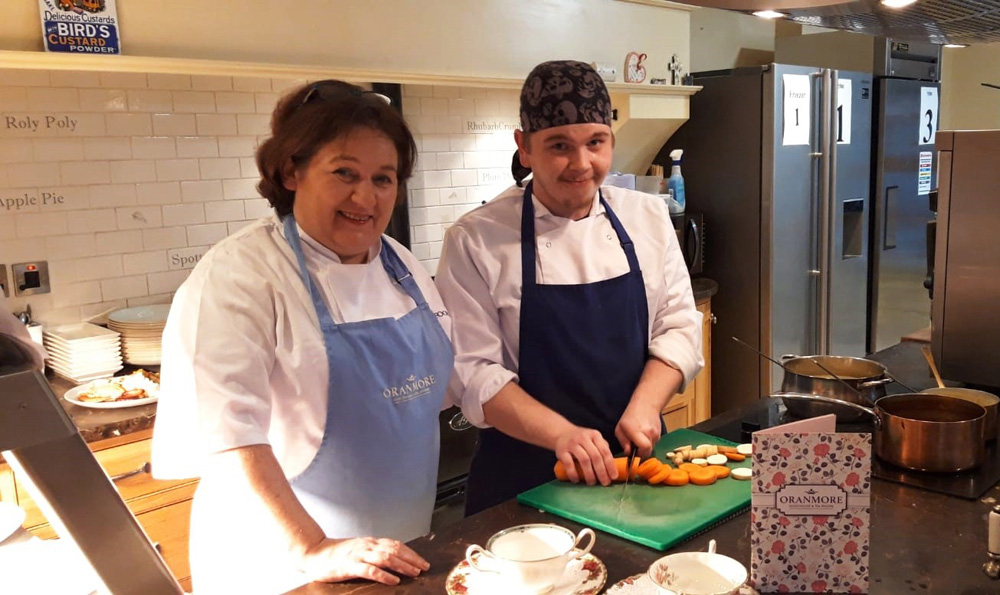 Speaking about his job Dylan said,
 "I've now really settled in here and feel part of the team". Fiona and Gerard McLarnon who own the business added, "having Dylan in the workplace has also helped other staff and given us knowledge, understanding and confidence about employing someone with a disability and has helped us all encourage and support each other."
The Guide also references Anne McGlade, from the Health and Social Care Board who commented,
"With the help of Supported Employment Solutions (SES) our Disability Placement Scheme demonstrates our commitment to ensuring that people with disabilities get the same chances as everyone else.  By breaking down the initial barrier a number of people have gone on to secure paid employment with the health service and other employment settings".
Supported Employment Solutions is a consortium of 7 supported employment organisation – Action Mental Health (lead partner), Cedar Foundation (lead partner), Action on Hearing Loss, Mencap, NOW Group, Orchardville Society and RNIB.
Edyth Dunlop, Northern Ireland Union of Supported Employment encourages employers large or small to take that first step towards positive action recruitment,
"Let's make 2019 the year of Positive Action and take action to recruit people with disabilities.  Please talk to Northern Ireland Union of Supported Employment or Disability Action or your local disability organisation we are here to support employers at each step."
---
'This recruitment guide has been produced as part of the Job Match project. This project is part funded through the Northern Ireland European Social Fund Programme 2014-2020 and the Department for the Economy. It is also part funded by the Department for Communities.
Job Match is delivered by Disability Action in partnership with the Department for Communities and the Northern Ireland Union of Supported Employment.'