NI CYCLISTS WERE UP FOR THE ULTIMATE GRANITE CHALLENGE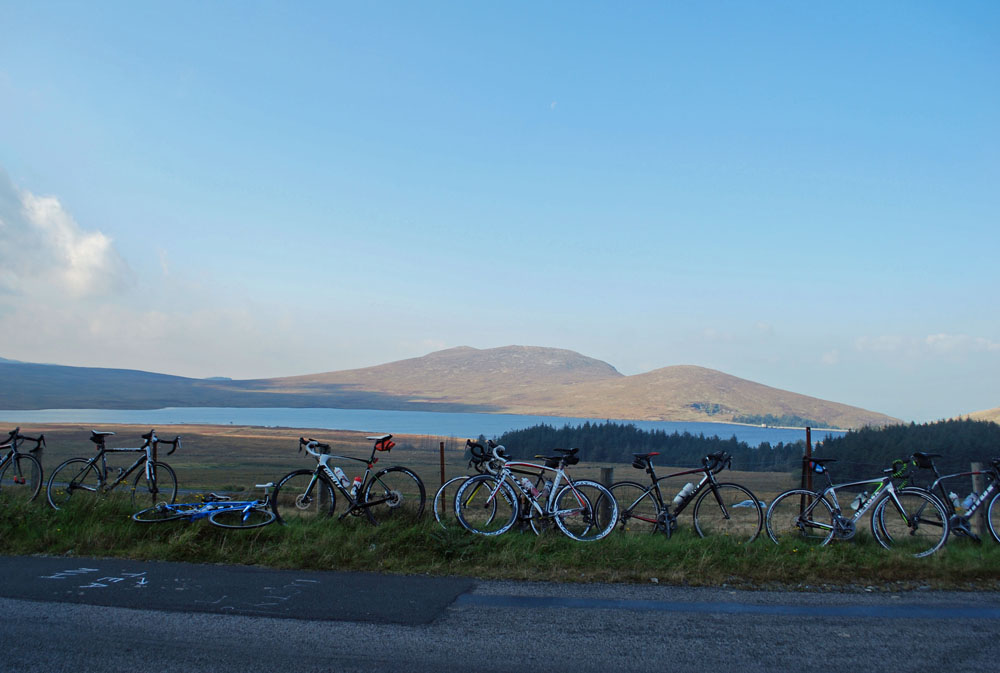 Nearly 300 cycling enthusiasts from across Northern Ireland put their endurance skills to the test by competing in the famous, not-to-be-missed Granite Challenge to raise funds for charity.
It was hard to believe it was the 4th October with the Mournes looking spectacular in the sunshine, and many cyclists still in their summer gear!  The long distance cycle marked the start of World Mental Health week, with proceeds going towards, Action Mental Health (AMH).
The money raised will enable AMH to provide life-changing services to help those living with a mental illness to recover from its effects through reskilling, employment, support and advice.
Supported by cycling club, La Lanterne Rouge, the brave participants were put through their paces by embarking on a 55 mile cycling route that started at AMH's New Horizons Service in Downpatrick, through the scenic surroundings of the Mournes and Spelga Dam, before returning back home via Bryansford, Maghera and Clough.
Chief Executive of Action Mental Health, David Babington speaking before the event said:
"Research has shown that exercise plays a vital role in combating mental illness, which a staggering one in five people in Northern Ireland has at one stage suffered from (Public Health Agency, 2014).

"We at AMH can't think of a better way to kickstart World Mental Health Week than with a high endurance challenge that epitomises how determination, motivation and peer support can help to achieve something truly remarkable, despite the physical and mental barriers along the way.

"I would like to say a huge thank you to all those involved in helping us organise this incredible event and wish all the best of luck to those participating."
With the now famous homemade traybakes a welcome sight at the top of Spelga, cyclists were also treated to homemade broth back in Downpatrick, there was also the added benefit of a soothing sports massage at the finish line for competitors, kindly provided by North Down Physio and Sports Injury Clinic.
Thanks to all those to took part and to all our volunteers and sponsors – looking forward to next year all ready – remember to keep the first Sunday in October free!!
More Photos available on our facebook page https://www.facebook.com/AMHevents