Northern Ireland's mental health crisis to be raised with PM Theresa May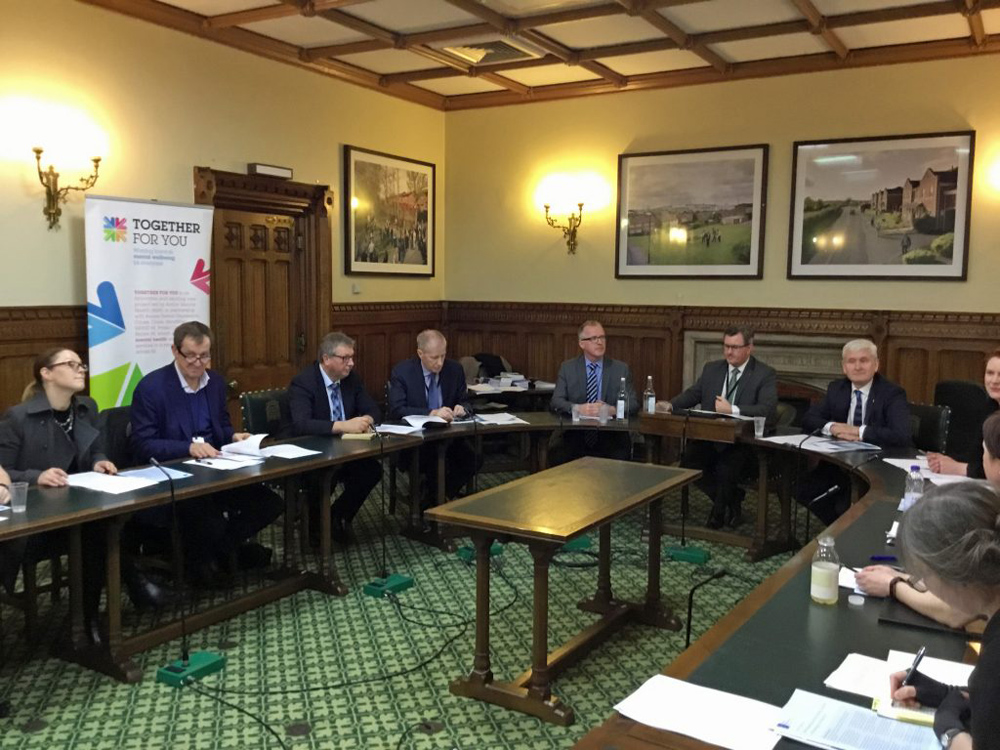 A powerful lobby of mental health practitioners and charities lead by AMH's Chief Executive David Babington, travelled to Westminster to meet MPs and Peers this week to shine the spotlight on the issue of a severe lack of funding and policy development within Northern Ireland's mental health services.
Members of Together for You, a group of Northern Ireland's leading mental health charities, the Mental Health Foundation and the Royal College of Psychiatrists met in London seeking action on the worsening mental health crisis in Northern Ireland.
Following the reception Action Mental Health's Chief Executive David Babington said:
"We were delighted that the DUP's Sir Jeffery Donaldson pledged to raise the issue of mental health with the Prime Minister Theresa May and thereafter the Secretary of State for Northern Ireland, Karen Bradley.

"We were disappointed that despite the hundreds of invitations issued to MPs no Conservative or Labour MP attended the meeting, however we will be taking up the offer of presenting to the Northern Ireland Affairs Select Committee as soon as possible."
Mr Babington paid tribute to Sir Jeffery Donaldson for hosting the event and also singled out Sinn Fein's Michelle Gildernew for addressing the group on the urgent need for better mental health services for Northern Ireland's young people.  There was also a cross party commitment from MPs at Westminster to reconvene to move issues along.