OCN NI Reveals shortlist for 2022 Learning Endeavour Awards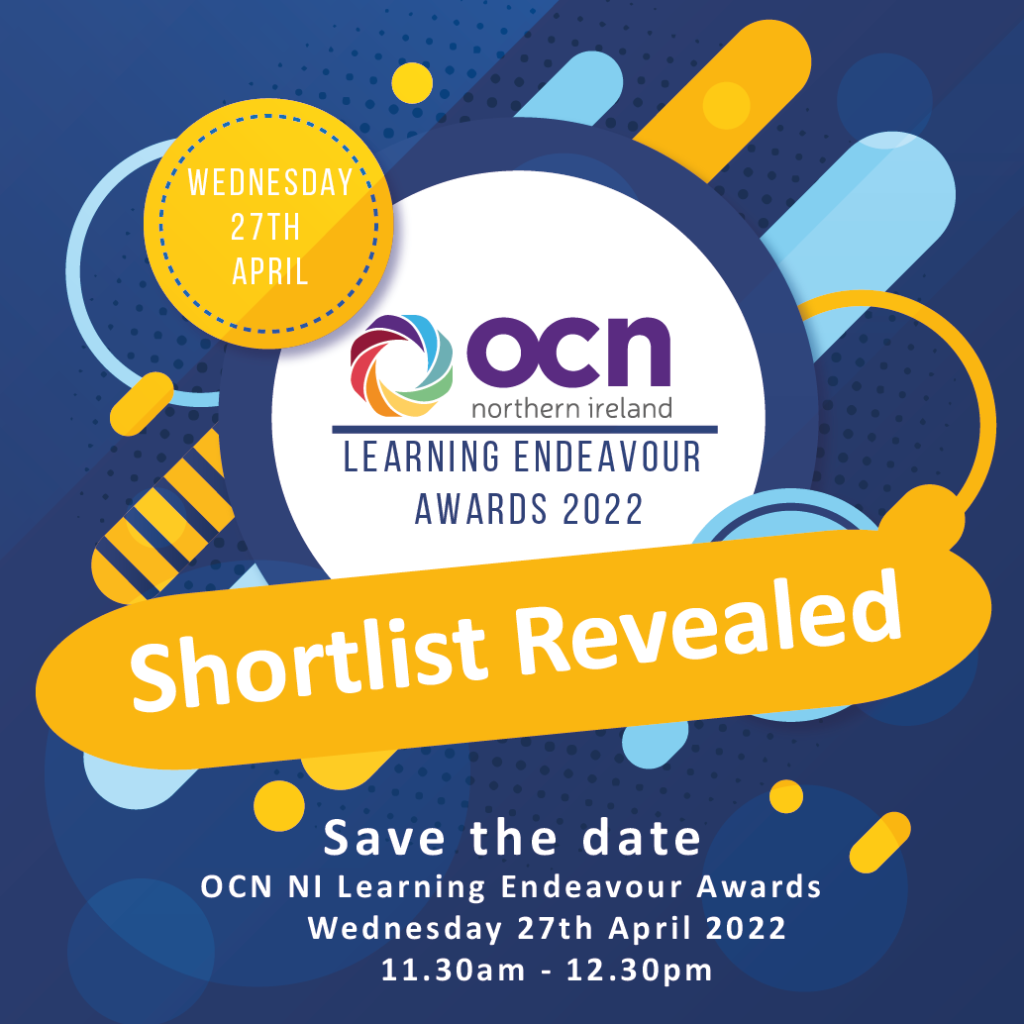 The annual Open College Network Northern Ireland 'Learning Endeavour Awards' will take place 'virtually' via OCN's social media channels on April 27th at 11.30am.
Huge congratulations to all the nominees.
We are particularly thrilled to see several of our wonderful clients nominated in the 'Third Sector Learner of the Year' and 'Health & Well-being Learner of the Year' categories.
Good luck to everyone for tomorrow's awards.
To find out more about the awards and to see the full list of nominees, please visit:
https://ocnni.org.uk/learner-awards/learner-awards-2022
Clients complete OCN NI accredited courses whilst taking part in the "Working it Out" project.

The "Working it Out" project is part-funded through the Northern Ireland European Social Fund Programme 2014-2020, the Department for the Economy and the five NI Health & Social Care Trusts.
s.