Outsource channels its fundraising efforts for Action Mental Health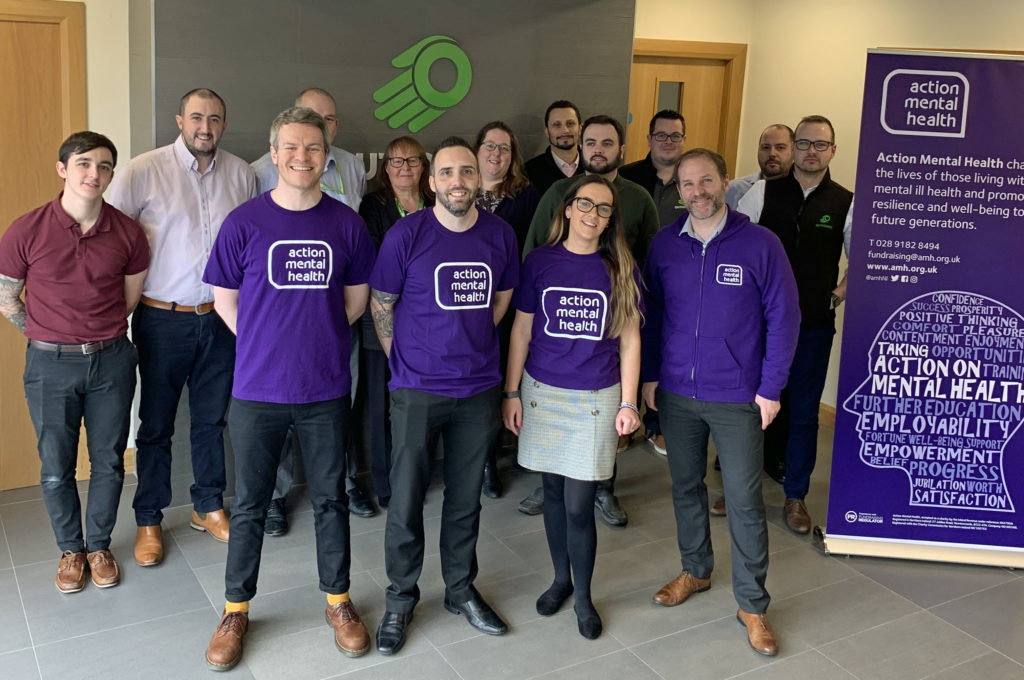 ---
Action Mental Health has been chosen as the charity of the year by technology firm, Outsource Solutions. The company boasts a staff of 50 across five locations across the British Isles, including Dublin, Edinburgh, Antrim and Cookstown.
Partnering with a charity can reap untold rewards for a business. Not only does it help promote a worthy cause and help raise much-needed cash for the charity, it also underpins the ethos of a company that values its place in the community, not just the bottom line.
Action Mental Health is heavily reliant on the support it receives through corporate partnerships, with firms across Northern Ireland helping to raise funds for its mental health promotion programmes for children, young people and adults experiencing periods of mental ill health.
Terry Moore, CEO at Outsource said the company was delighted to announce the charity as its annual charity recipient.
"Outsource staff are committed to giving back to local communities and charities with teams constantly looking for innovative ways to raise funds, support and donate to local causes. Action Mental Health does amazing work across Northern Ireland in raising awareness and supporting people in need or in crisis, working to enhance the quality of life and the employability of people with mental health needs or a learning disability."
He added:
"Mental health and well-being needs to be a priority for us all. At Outsource we build and develop relationships and are committed to Making Life Better for our staff, our customers and local communities. It is our privilege to support Action Mental Health in this small way and support the fantastic work they lead bringing positive change and removing the stigma associated with mental health. As our partner of the year, we look forward to doing our small bit to support their work by getting involved in a range of planned events to raise vital funds to help the charity continue their efforts in tackling this issue."
Outsource employees Gena Notman and Damien Atkinson will spearhead the company's efforts to raise awareness and funds for Action Mental Health. The pair already have organised a wide range of activities to encourage staff to participate, including the Belfast Marathon and abseiling events.
Action Mental Health's Fundraising & Communications Manager, Jonathan Smyth added his thanks to the staff at Outsource for selecting AMH as their new charity partner.
'We really couldn't provide the services we do without the support of local businesses like Outsource, so we are absolutely thrilled to be chosen by their staff. The team at Outsource are clearly dedicated to making a difference to the lives of people here in Northern Ireland and this partnership will help achieve that by allowing us to reach more local school children with our vital programmes. We are really looking forward to working together.'