Poignant trek by two brothers in memory of late sisters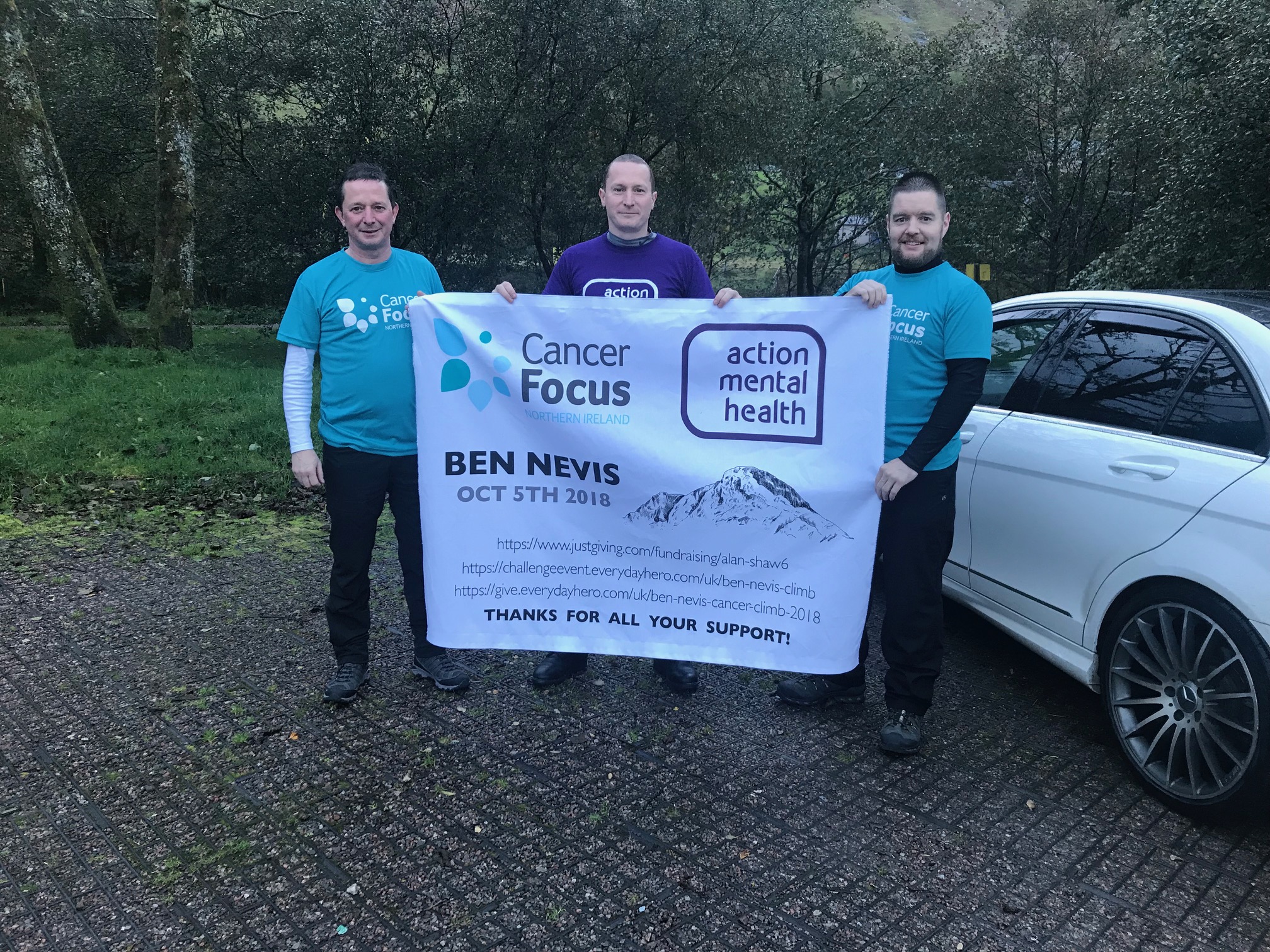 Two brothers have taken an emotional journey to raise funds for charities, including Action Mental Health, in memory of their late sisters.
The pair, Alan and Philip Shaw, originally from Dunloy, County Antrim, lost their sister Heather Shaw almost six years ago, late of Ballymena, and it is in her memory that Alan was fundraising for AMH, raising £1643.75, by tackling Britain's highest peak Ben Nevis.
His brother Philip joined the poignant journey, also fundraising in memory of their sister, Yvonne Courtney, who they lost to cancer, the beneficiary being another local charity, Cancer Focus.
Alan said of the trek, in relation to Heather:  "Along with my brother Philip, we've decided to raise some money and awareness of an illness that affects so many people, yet is something  we find so hard to come to terms with. Heather loved to walk, so the challenge of going up Ben Nevis would have been something she would really have enjoyed.
"The climb was completed along with my brother Philip Shaw who was collecting for our other sister Yvonne Courtney, who died earlier this year from cancer."
Alan, who now hails from Glasgow, said he and Philip made it to the peak of Ben Nevis in four hours and an arduous two and a half hour trek back down again – cold and sore
"But it was all worth it," he said, "When I think of all the support and donations we've had. Some of the views were stunning and I know Heather and Yvonne would have enjoyed the day if they'd been with us."