Pork, Chorizo, Apple & Thyme Sausage Rolls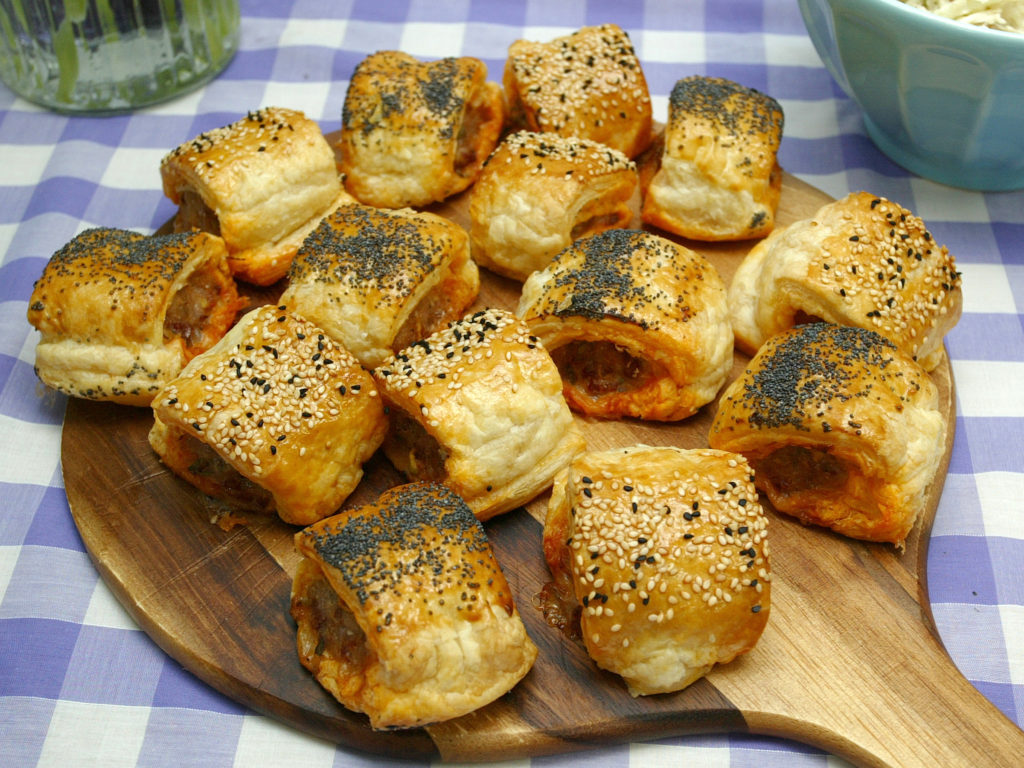 serves 24

300g puff pastry(shop bought ready rolled)
1 beaten egg yolk
150g sausage meat (pork)
150g crumble chorizo sausage
90g apple sauce
1 tsp fresh thyme
30g breadcrumbs
3 tsp water
Salt & pepper

Method

Place mince & sausage meat into a bowl & season well.
Now add apple sauce, water & dried sage.
Place into piping bag, brush puff pastry with egg yolk and pipe pastry with sausage meat.
Roll pastry into sausage shape & cut into sausage rolls, egg wash well.
Bake 200°c for 20 minutes.