Progressive Building Society encourage people to Open Up about financial and mental well-being.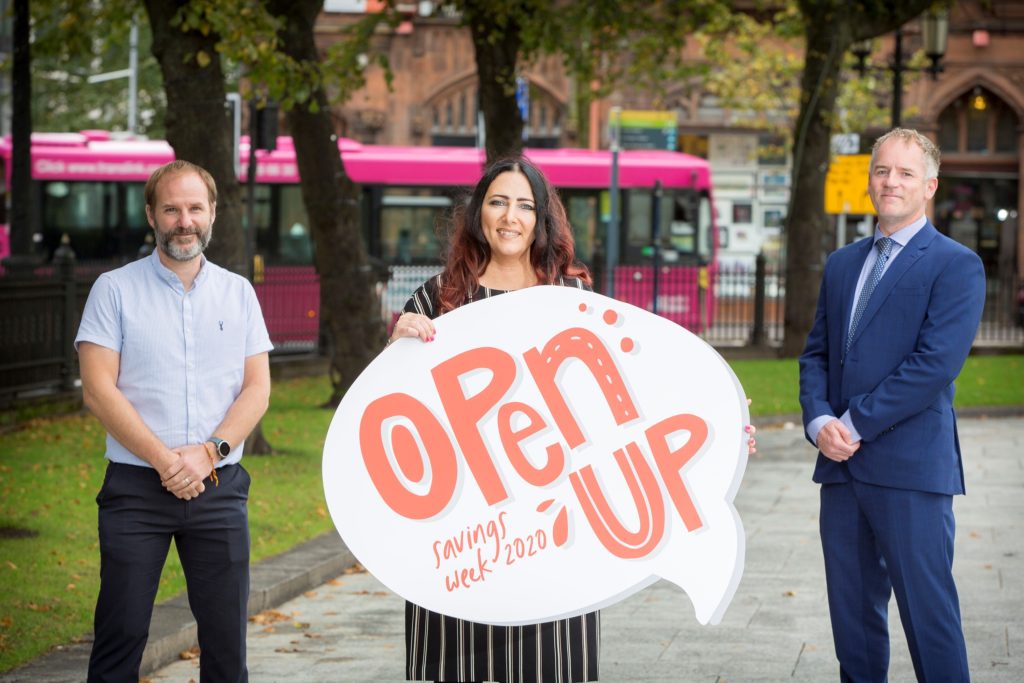 Progressive Building Society has partnered with Action Mental Health and The Consumer Council NI to launch its third annual Northern Ireland Savings Week, from 7th-11th September. Savings Week was developed with the aim of instilling a savings culture across Northern Ireland. This year, the coronavirus pandemic has encouraged Progressive to shift the initiative's focus to encouraging people across Northern Ireland to 'open up' about our finances, savings and how they impact on our mental health.
Commenting on the shift in focus for this year's Savings Week, Jane Millar, Head of Lending and Savings at Progressive Building Society said, "COVID-19 has affected many people's financial situations, whether through furlough or loss of income, and we recognise the impact money worries can have on our mental health. That is why we wanted to use this year's Savings Week as an opportunity to encourage people across Northern Ireland to open up about financial and mental wellbeing, and educate individuals and families about the positive impact that regular saving can have on our mental health in the long term. "
With nearly a third of people in Northern Ireland having had to cut back on essentials like food or heating and 1 in 10 people have missed a debt repayment in recent months*, Progressive, Action Mental Health and The Consumer Council have developed a programme of financial tips and information, highlighting the link between personal finances and mental wellbeing, educating people about budgeting and how to look after your mental health are available on the Northern Ireland Savings Week section of Progressive Building Society's website.,
Jonathan Smyth, Fundraising & Communications Manager at Action Mental Health, said of the partnership "We are delighted to be working alongside Progressive and The Consumer Council for Northern Ireland Savings Week as we know that financial anxiety and money worries can have serious impacts on people's mental wellbeing. Teaching people about savings and budgeting, as well as taking steps to look after their mental health, is a simple way to prevent these issues getting out of control."
Scott Kennerley, Director of Financial Services at The Consumer Council, which is supporting Northern Ireland Savings Week for the third year, commented: "At a time when household finances are already tight and peoples' mental health may be impacted by money worries, it is more important than ever to encourage each other to open up and speak out about savings, budgeting and money management.
"For those looking to make the first step towards regular saving as a way of protecting their mental health in the longer term, our online budgeting tool is a great place to start. The tool can be found on the Northern Ireland Savings Week section of Progressive Building Society's website, along with lots of useful information from Action Mental Health,."
Reflecting on the partnerships for this year's Savings Week, Jane Millar said, "Together with Action Mental Health and The Consumer Council, Progressive, as a leading savings account provider in Northern Ireland, aims to provide support for local people who are currently experiencing financial stress. The partnerships we have garnered for this year's Northern Ireland Savings Week have brought real expertise and depth of understanding to the initiative, and we are looking forward to opening up about savings with the Northern Ireland public and our Members."
For more information on this year's NI Savings Week, and to access help and support around saving, budgeting or mental health and wellbeing, visit www.theprogressive.com