Quartet of staff scoop long-service awards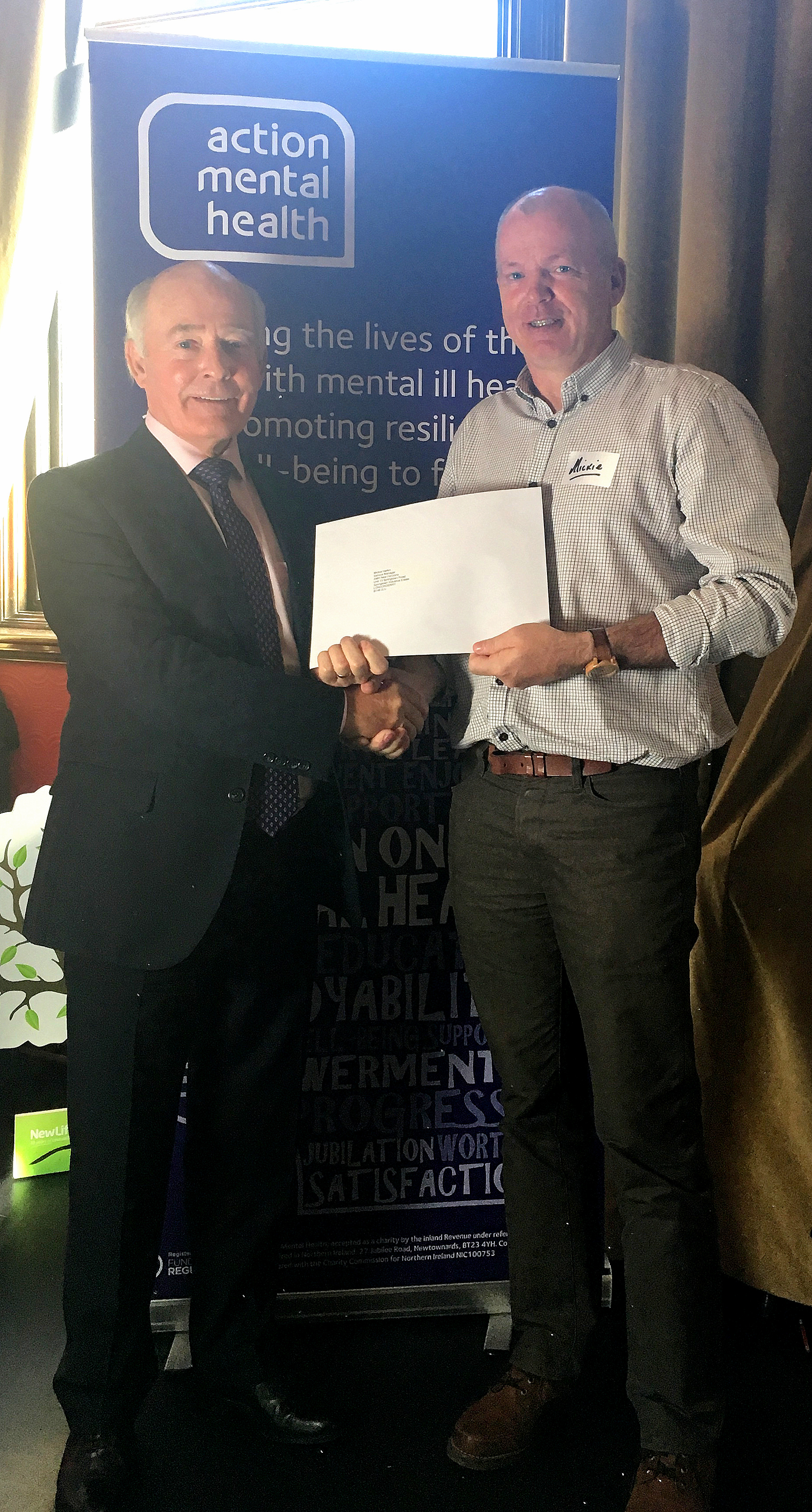 With an impressive quarter century at Action Mental Health in Derry/Londonderry behind him, Service Manager, at AMH New Horizons Foyle, Mickie Harkin was among the staff recently rewarded for their commitment to the charity.
Mr Harkin began with Action Mental Health – then called the Industrial Therapy Organisation – 25 years ago as a Woodwork Instructor. He was promoted to acting Deputy Manager on October 19 1998, until March 31 a year later. He was appointed as official Deputy Manager on June 8, 2000 before his promotion to Service Manager on February 10, 2003.
Three other members of staff, Communications Manager Tricia Browne, and Service Managers Colin Loughran and Pauline Flanagan were also recognised for their service, each clocking up 15 years with Action Mental Health.
Action Mental Health Chief Executive David Babington commented: "As an organisation we are very fortunate to have a talented and highly committed team and this commitment is clearly demonstrated by these long-serving employees.
"This dedication and loyalty is seen across the organisation and it is vital to providing services to our clients and the wider community in Northern Ireland.
"We would also like to pay particular tribute to Mickie Harkin, who, after 25 years in various posts at New Horizons Foyle, is retiring from the organisation. I want to thank Mickie for his unwavering commitment and energetic approach to his pivotal role at Foyle and we wish him every success and happiness in his next chapter."
"A passionate and committed man with unstinting enthusiasm for his clients," is how some colleagues described Mickie, who bids farewell to the charity on 31st October.
"A Derry man through and through," is the affectionate description of some other staff members who have worked with him over the years.
Just this summer, the Foyle service where he spent a quarter of a century working for people with mental ill-health, passed the same silver anniversary milestone that Mickie has under his belt.
It's been an eventful tenure at Foyle, for Mickie, who has witnessed many changes, the great and the good pass through his doors, but more importantly, he has been part of a team which have helped people with mental health issues reclaim their lives and acquire new hope.