ROYAL SCHOOL DUNGANNON RAISES OVER £1100 FOR ACTION MENTAL HEALTH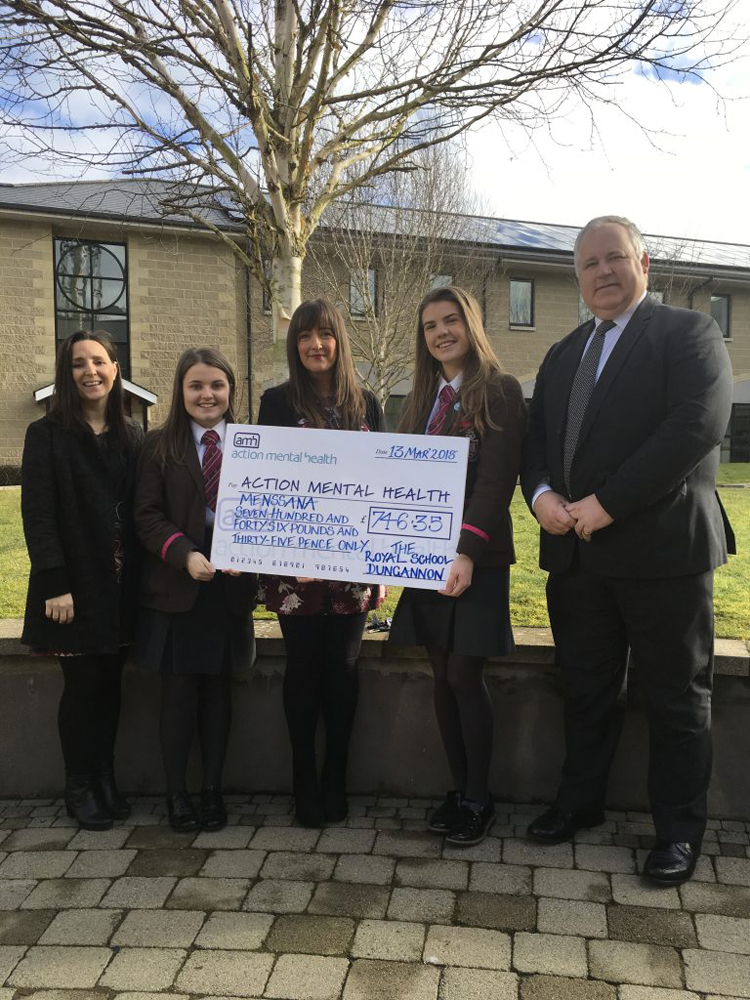 The generous pupils and staff at Royal School Dungannon have raised over £1100 in the past two years Action Mental Health.
This week the school presented AMH with a cheque for £746.35 after participating in a number of the charity's MensSana programmes which promote positive mental health and resilience to all ages, including primary and secondary level school children.
The school has and continues to avail of the service which also provides workshops for parents and teachers to further support pupils' emotional well-being. The workshops are provided free of charge to participants. The school's generous gift follows a similar gesture last year when it raised £377.90 for AMH, bringing their total fundraising efforts to £1124.25. The school raised the money through a variety of activities and events, including hosting a breakfast following the school's sixth form formal and non-uniform days.
Cherith Edgar from Action Mental Health's MensSana team said: "We are delighted to receive such a generous boost to the MensSana programme, for the second year running from Royal School Dungannon. "The school has an excellent pastoral care ethos and we are very happy to support this by providing the many activities and workshops offered through MensSana. We look forward to our continued partnership working with The Royal School Dungannon.  Please contact us if you are interested in booking workshops for your school or community group."