SDC Trailers raise £25,644 for Action Mental Health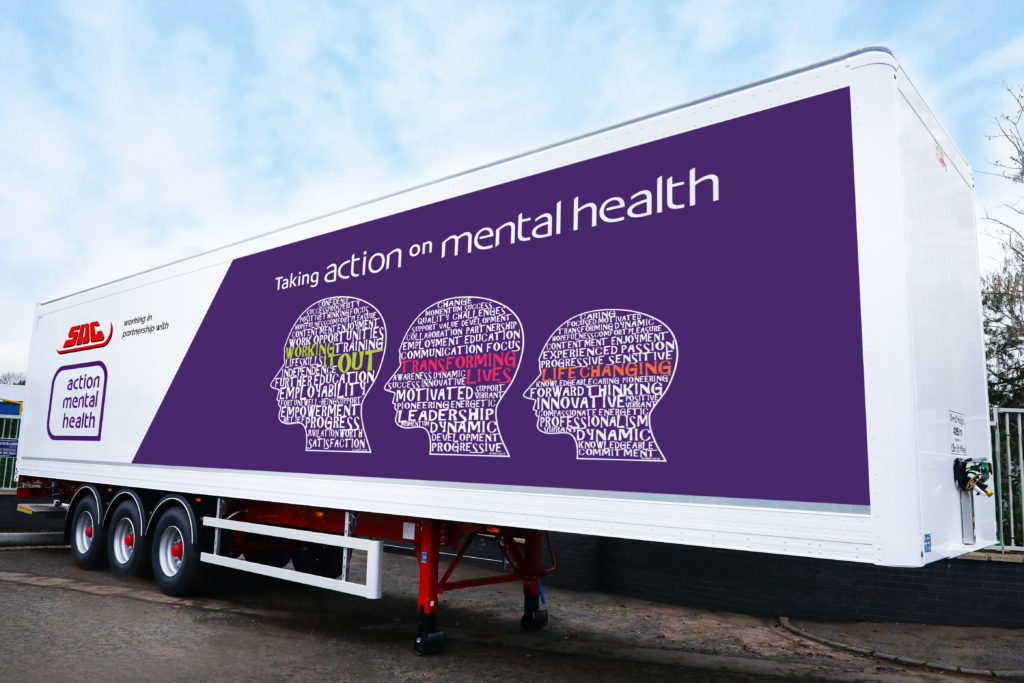 Employees at SDC Trailers in Toomebridge and sister company MDF Engineering in Antrim have together raised £25,644 for Action Mental Health during a 12-month charity partnership. As many fundraising events have been placed on hold due to COVID-19, the local trailer manufacturing group has signed up with the charity for a second year as they turn to digital channels to offer virtual sessions. The funds have been used to support Action Mental Health's services which enhance the quality of life, and employability of people with mental health needs or a learning disability.
SDC Trailers President, Paul Bratton said: "Having seen the fantastic facilities and services that Action Mental Health offer, we were very keen to work with them for a second year. While the issue of mental health and well-being has come to the forefront during the pandemic, the services offered by Action Mental Health provide vital support to those affected. As well as fundraising, a number of our managers have been selected to participate in mental health awareness training online, which aims to give them the tools to recognise, understand and promote emotional wellbeing within the workplace."
SDC established a joint campaign with the MensSana team to promote the charity's 'Healthy Me' and 'Provoking Thought' programmes to eighty-three local primary and secondary schools. Before the pandemic, thirty-one workshops were completed with teachers and children at these schools, including Cookstown High School, St. Pius X College, New Row P.S., St. John's P.S., Cookstown P.S. and St Columb's P.S.
With social distancing measures now in place, Action Mental Health has re-shaped their programmes to offer sessions for children and adults at schools and community groups online. The charity's Slieve Donard trek on 20th June will be held as a virtual event where people take on the challenge of 2,230 steps – the estimated amount to go up and down the 850m peak.
Fundraising and Communications Manager at Action Mental Health, Jonathan Smyth said:
"We are absolutely delighted that SDC Trailers and MDF Engineering have committed to supporting Action Mental Health for a second year. The staff have managed to raise an amazing amount already and those donations have been put to good use, providing vital services in our local community. As a local charity, we rely on fundraising and donations to help provide our services, so the support from SDC and MDF is sincerely appreciated.
We know that this period has been particularly difficult for many people, so this support is needed now, more than ever. Action Mental Health has been able to continue providing services remotely whilst face to face contact is not possible. Thank you to everyone at SDC and MDF."