Spread the Christmas spirit to friends, family or customers and the goodwill to Action Mental Health
Personalised Christmas E-Cards available!
Thinking of choosing a local charity to benefit from a donation while wishing your loved ones or your customers a very Merry Christmas? Action Mental Health knows that many people like to celebrate the joy of the festive season by sharing with others, so this year we have created some beautiful seasonal cards to let you do both.
Just get in touch with our fundraising team 028 9182 8494 or [email protected] and we'll tell you all the ways you can donate and send you the E-card of your choice, we can also add a personalised message such as :
This year rather than buying presents we have made a donation on your behalf to Action Mental Health.
Action Mental Health Changes the lives of those living with mental ill health and promotes well-being to future generations
www.amh.org.uk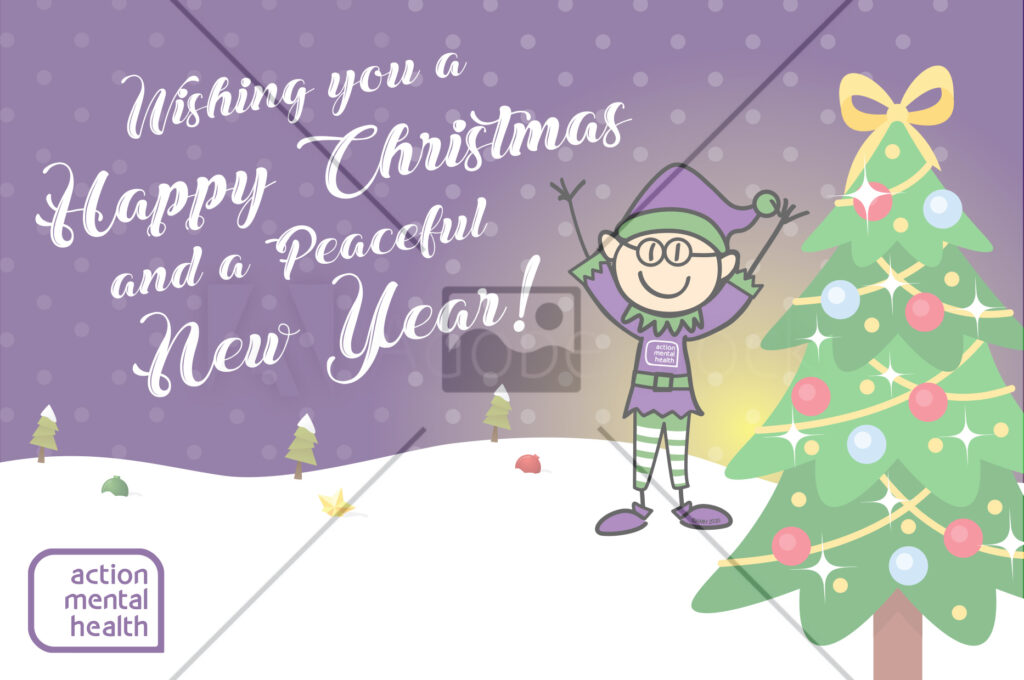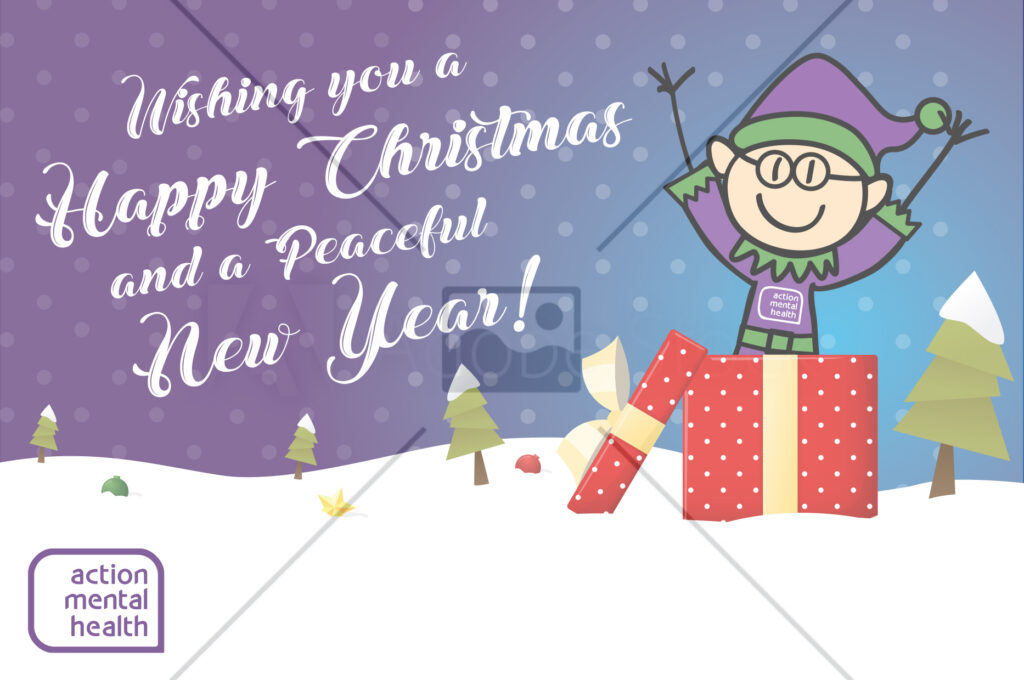 By choosing one of our Christmas cards you can send an attractive festive greeting while also helping people reclaim their lives from mental ill-health and ensure the well-being of Northern Ireland's future generations.
One in five people in Northern Ireland will experience a mental health difficulty in their lifetime so by buying our Christmas cards you'll be supporting the wide range of services designed for people from primary school to their later years. Options include donations in lieu of either presents or cards.
A donation of £10 could help to pay for arts & craft materials for a child taking part in an art therapy session
·A donation of £30 could help to pay for learning materials for a local primary school class taking part in emotional resilience training
A donation of £65 could help to pay for a counselling session for someone struggling to cope this Christmas
A donation of £100 could help to pay for specialist training for local people recovering from mental ill health, helping them develop strategies to cope with stress and anxiety.
Action Mental Health is proud to be Northern Ireland's leading mental health charity, offering services across the region, for young and old alike, offering steps to employment, education, training – and most of all, hope.
To order cards and donate email [email protected]