Stress Awareness Month – AMH Works providing quality mental health training programmes for employers to support healthy, resilient workplaces.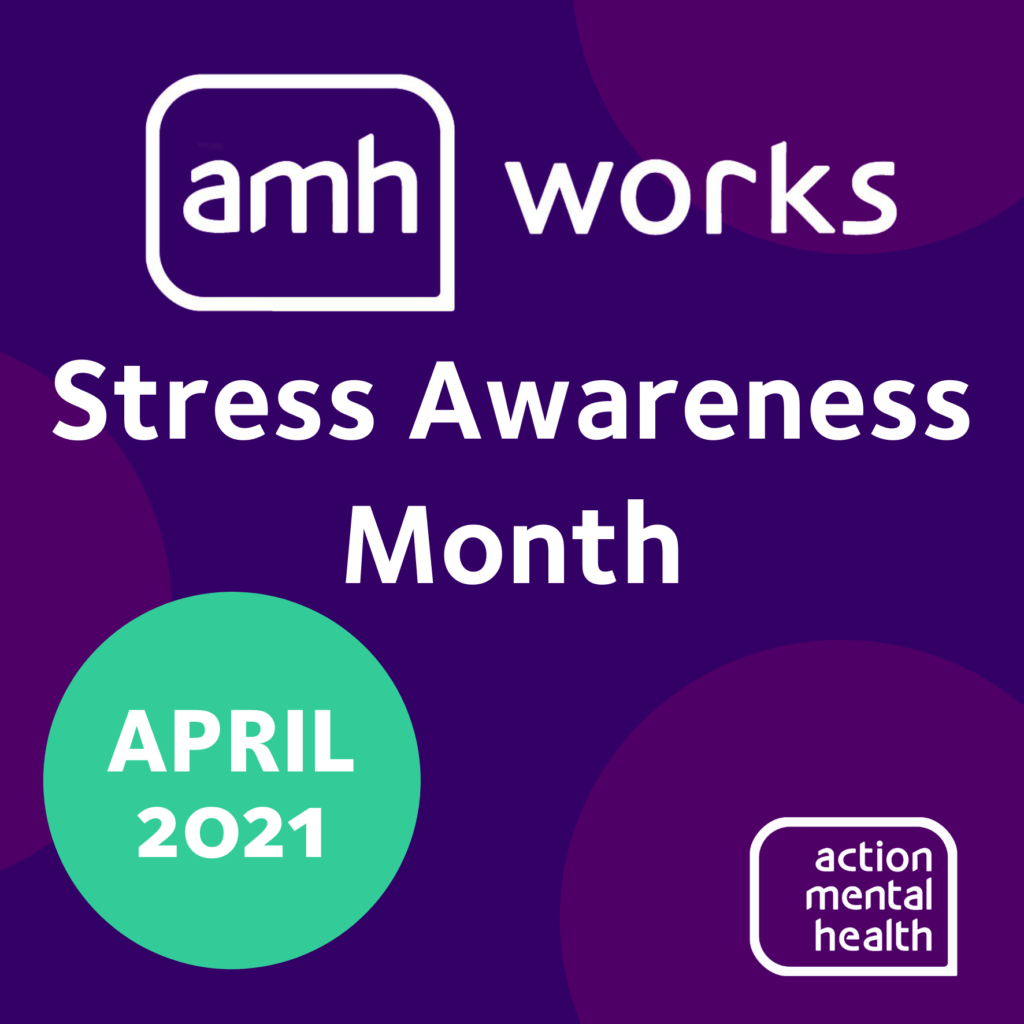 We all experience stress in different ways throughout our daily lives. Recognised as a significant factor affecting our mental health, it can exacerbate anxiety and depression. Stress is also known to impact our physical health, either as a causal or additional factor, through conditions such as hypertension, heart disease, immune system dysfunction, insomnia and digestive problems.
The current pandemic has understandably increased our stress levels. In particular, an escalation has been evident in the three known, key causes of stress – disconnection, uncertainty and a loss of control.
The great news is that once we can identify our own sources of stress, we are in a better place to tackle it. Looking after yourself and making time for self-care, exercise, eating well and relaxation, are all crucial in minimising your stress levels.
We experience stress at home and of course, stress at work, and just as Action Mental Health supports and promotes positive mental health across society in Northern Ireland, it also boasts a dedicated service for the workplace – AMH Works.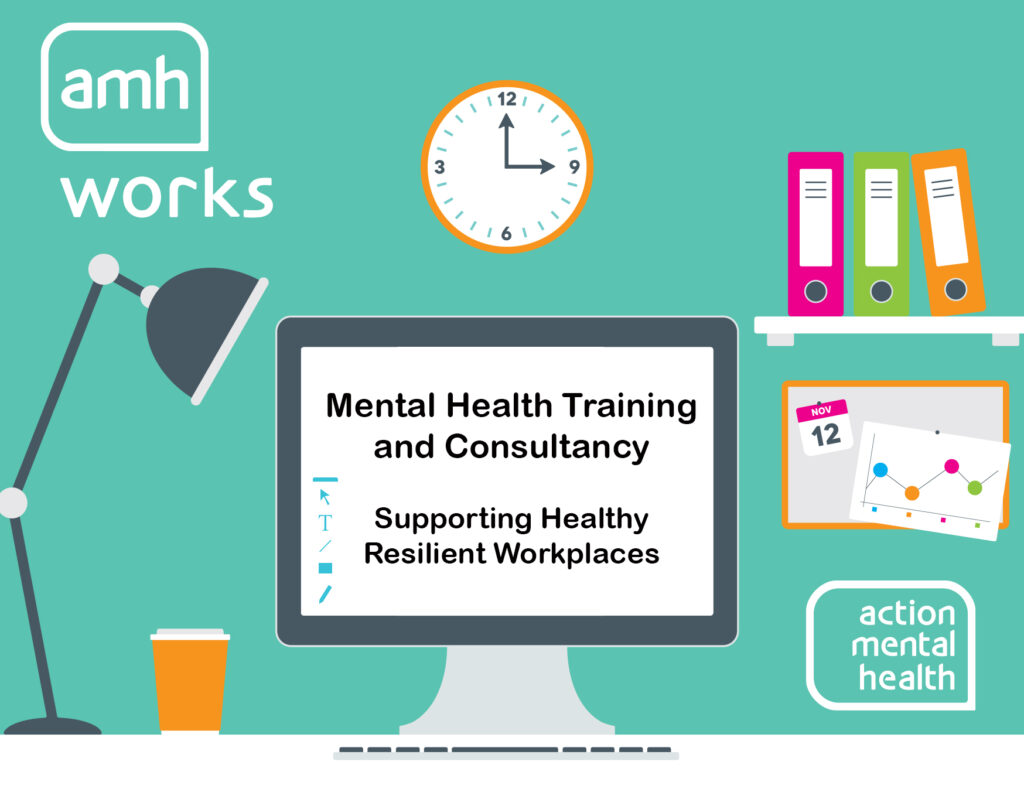 In 'normal' times, AMH Works provides quality mental health training programmes for employers to support healthy, resilient workplaces. It helps employers to develops the skills and learning required to effectively manage employee mental well-being in the workplace and also delivers mental health training and consultancy services to some of the Top 100 companies in Northern Ireland and the UK. These include Tesco, Sainsbury's, Allstate NI and Schrader Electronics among others.
Responding to these unprecedented times of lockdown, AMH Works has continued to respond to employee well-being needs in innovative and effective ways. It has undoubtedly been a bit different for employers to navigate this year, but AMH Works has here to help. With a suite of evidence based mental health and well-being training programmes and a wealth of expertise in workplace well-being, AMH Works can support employers to promote positive mental health for employees and create a healthy and more resilient workplace.
Whatever your source of stress, be it work or another aspect of life, talking about your feelings of stress with your family, friends and colleagues can help reduce the burden of facing it alone. It can also help reduce the stigma, and by sharing your own experience, and your own individual coping mechanisms, you might just help someone else facing a similar situation. Showing compassion and empathy for others going through stressful situations is also so important, as we all need a little help from time to time.
This year's Stress Awareness Month theme has focused on 'Regaining Connectivity, Certainty and Control', three aspects of life that have largely been victims of the pandemic. But as we ease out of lockdown, you can help to de-stress your life, at home or at work, by participating in Stress Awareness Month's 30-Day Challenge, which has encouraged people to choose a daily action for each of our physical, mental and emotional well-being. As it takes 30 days to turn actions into habits, the challenge has been helping us maximise our chances of turning useful knowledge and techniques into positive behavioural change.
Why not start your own 30-day challenge to tackle the sources of stress in your life? Choose a date to suit you and set aside time to begin good habits to last a lifetime.
For more information simply visit https://www.stress.org.uk/30daychallenge/ and download your 30-Day Challenge Calendar from the resource page.
---
Find out more about our AMH Works' programmes click here or email Rachael Power – [email protected]