Supporting Equality through Inclusive Employment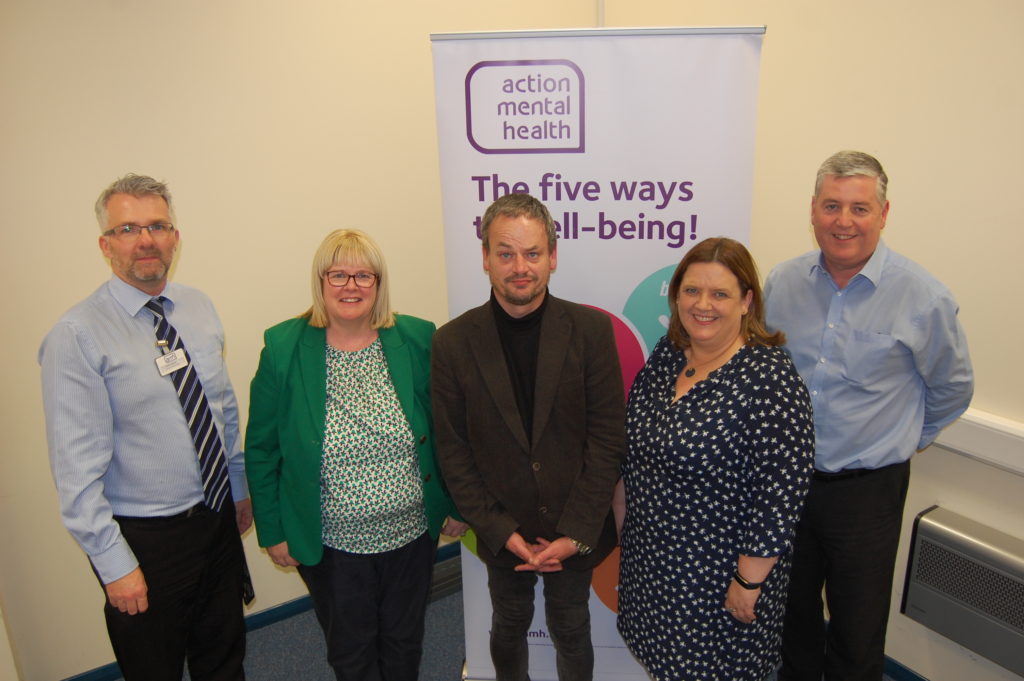 The Department for Communities (DfC) Disability Stakeholder Forum met on Wednesday 2nd October at AMH New Horizons Antrim. This meeting was preceded by a meeting between the Co-Chairs of the Forum, Deirdre Ward (DfC) & Tony Reilly (Northern Ireland Union of Supported Employment) and service users from a number of disability organisations, including Mencap, Triangle Housing and AMH New Horizons.
The role of the Department for Communities Disability Stakeholder Forum is to act as a cohesive and collaborative group that will support and influence the full implementation of the 'Supporting Equality through Inclusive Employment – An Employment Strategy for People with Disabilities'.
In doing so, the Forum :
Contributes to the success of the strategy;
Reviews the Annual Action Plan at each of the Stakeholder Forum meetings;
Provides direct input into the future Action Plans within the lifetime of the strategy;
Champions the aims and objectives of the strategy within their own field and with other relevant stakeholders, such as people with disabilities, employers, local representatives etc;
Recommends the best methods to engage and communicate with the wider disability sector/community, particularly people with disabilities and those who represent their employment and employability needs.