Supporting your employees' mental health and well-being
Action Mental Health changes the lives of those living with mental ill health and promotes resilience and well-being to future generations, having worked with employers to promote positive mental health since 1963.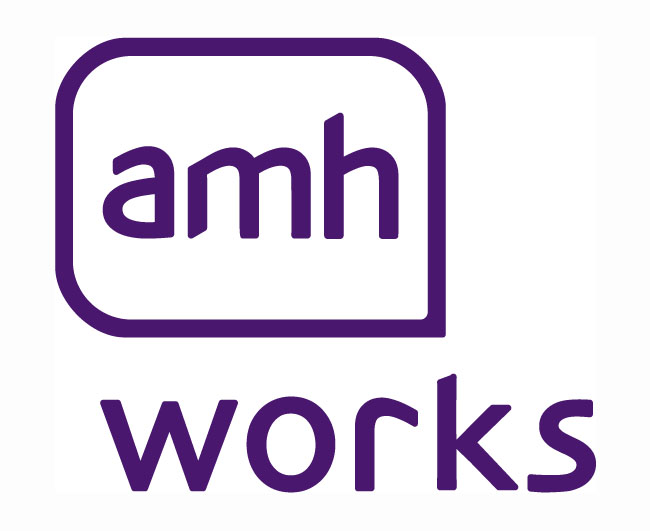 AMH Works provides mental health and well-being programmes and consultancy for Northern Ireland and the UK's leading employers, using a social enterprise model to raise funds which support delivery of well-being and resilience programmes in schools and communities across NI.
New challenges
Responding to employee well-being needs is undoubtedly a bit different for employers to navigate this year and AMH Works is here to help.  With a suite of evidence based mental health and well-being training programmes and a wealth of expertise in workplace well-being, AMH Works can support employers to promote positive mental health for employees and create a healthy and more resilient workplace. 
The training and consultancy support offered by AMH Works has been shown to have a positive impact on health and wellness, reducing sickness absence and making workplaces more effective and resilient.
With key well-being dates such as; World Suicide Prevention Day on the 10th September and World Mental Health Day on the 9th October you can plan ahead to maximise engagement and ensure you invest in your employee's mental health and well-being.
AMH Works Training
AMH Works offer a selection of interactive and engaging training courses designed using evidence based models for health and well-being and tailored to meet the needs of all employees including managers. We offer the option of online training and face to face training at your business premises by a qualified and professional trainer with the provision of follow up support where appropriate.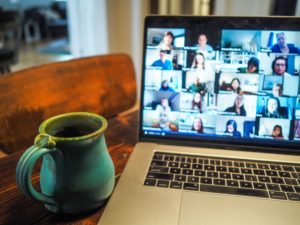 AMH Works can also work with employers to assess the needs for their workplace and create bespoke approaches including training courses designed to meet the specific needs of your organisation and employees.
You can read more about or courses below or get in touch now by calling Shelly Wilson, AMH Works Manager on 07540124083 or by emailing [email protected].
2-hour courses
Mental Health Awareness
The main objectives of the mental health awareness workshop are to draw attention towards the main mental health issues and disorders; stress, anxiety, depression, bi-polar and schizophrenia, whilst providing an overview of the signs and symptoms through a fact-based, informative and supportive structure.
Personal Resilience
The main objectives of the personal resilience workshop are to equip employees and employers with the best methods to cope with the pressures and stresses of life and work, whilst providing an overview of stress and thought management through an evidence-based, informative and supportive structure.
Stress Awareness and Management
The main aims of the stress management training are to provide an overview of stress and what causes it, whilst also, equipping employees and employers with strategies to both identify and cope with the stress of life.
Manager Sessions
The Mindful Manager
The main aims of the mindful manager workshop are to give managers the tools required to identify issues staff may be having in the workplace and equip them with the conversational skills to facilitate a solution before issues cause significant loss of productivity/absenteeism.
Public Health Agency Endorsed Programmes
Mental Health First Aid First aid as we know it is the help given to an injured person before medical treatment can be obtained. Mental Health First Aid (MHFA) differs only in that it is the help provided to a person developing a mental health issue or who is in a mental health crisis.
Corporate Social Responsibility
By supporting AMH Works you are supporting our vision statement at Action Mental Health;"A society which actively values and supports people on their journey to positive mental health."Through our social enterprise model all of our funds raised go back into Action Mental Health's invaluable work across Northern Ireland.
What our clients say:
Working with Action Mental Health has enabled us to launch an innovative Mental Health Training session to address how we approach Mental Health conversations with our staff and subcontractors. Action Mental Health were involved in the consultation, design and delivery of our bespoke workshop which we believe to be ground breaking in our industry. Involving AMH at every stage really supported the professionalism, tone and accuracy of the workshop we developed, this has been hugely beneficial to develop skills and confidence regarding having conversations about Mental Health. Collaborating with AMH has helped ensure our Mental Health journey continues and remains a priority within our business

Farrans
AMH Works provide a range of programmes which support employers to improve mental and emotional well-being in the workplace and create Healthy, Resilient Workplaces, to find out more contact AMH Works Manager, Shelly Wilson on 07540124083 or [email protected].