Texthelp Job Shadow Day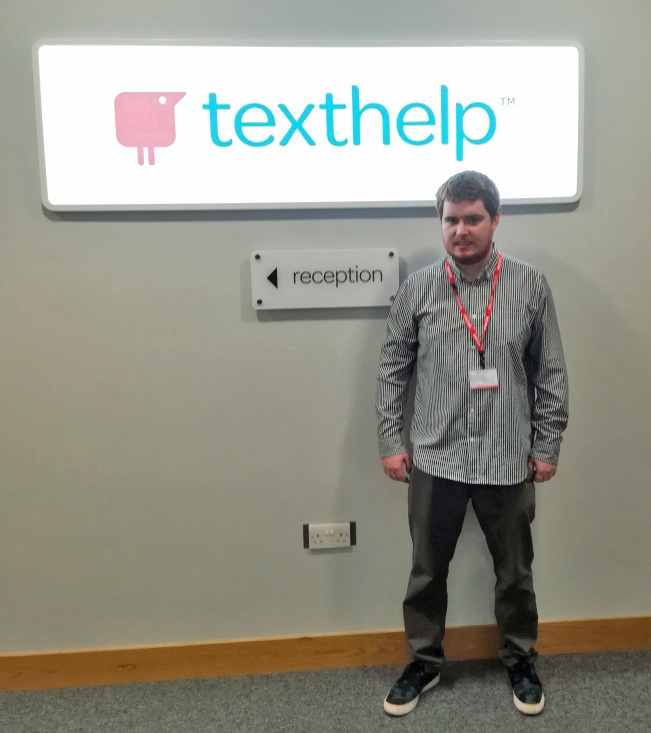 Peter McAlernon, is one of our "Working it Out" clients currently attending AMH New Horizons in Antrim.
Recently Peter had the good fortune to work at Texthelp for the day. Texthelp have been supporting AMH by providing Job Share opportunities for our clients.  Texthelp is a computer software company based in Antrim and is the leading provider of assistive software to both the education and corporate markets worldwide. They create support technologies that enable young people and adults to read and write with confidence and independence.
Peter has a wonderful day and "was very interactive, extremely intelligent and full of chat and life! We were sorry to see 5pm as we had a great day working with him!"
Many thanks to Texthelp for their continued support, we really appreciate it, as do our clients.
Well done to Peter – great job!
The "Working it Out" Project with is part-funded by the Northern Ireland European Social Fund Programme 2014-2020 and the Department for the Economy.