Thanks to all runners and walkers!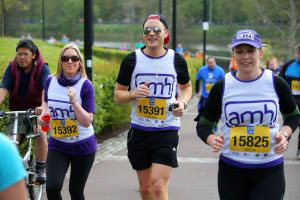 Over 80 people took part in the Deep RiverRock Belfast City Marathon for Action Mental Health on 1 May.
Whether you completed all 26.2 miles, did the fun run, relay or walked, we would like to thank you!
We'd also like to thank all those who participated from our corporate partners Danske Bank, Translink and Fane Valley.
Thank you for taking action on mental health!
For images of the day visit our Events Facebook page at www.facebook.com/AMHevents