The Bug Hotel – Open For Business in Fermanagh!
Clients taking part in the ESF "Working It Out" project at AMH New Horizons Fermanagh, enjoyed a unique opportunity to get creative in the ornamental walled garden at Florenscourt House, one of the most beautiful Georgian houses in Ulster.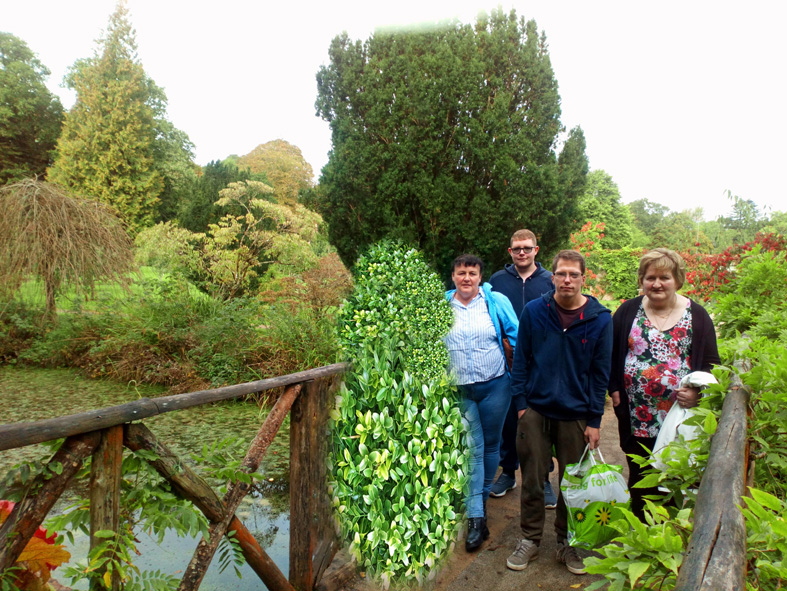 With the support of Freddy, our helpful National Trust volunteer, clients built a bug hotel, having first foraged for twigs, nuts and cones along the beautiful woodland walks and trails on the Estate.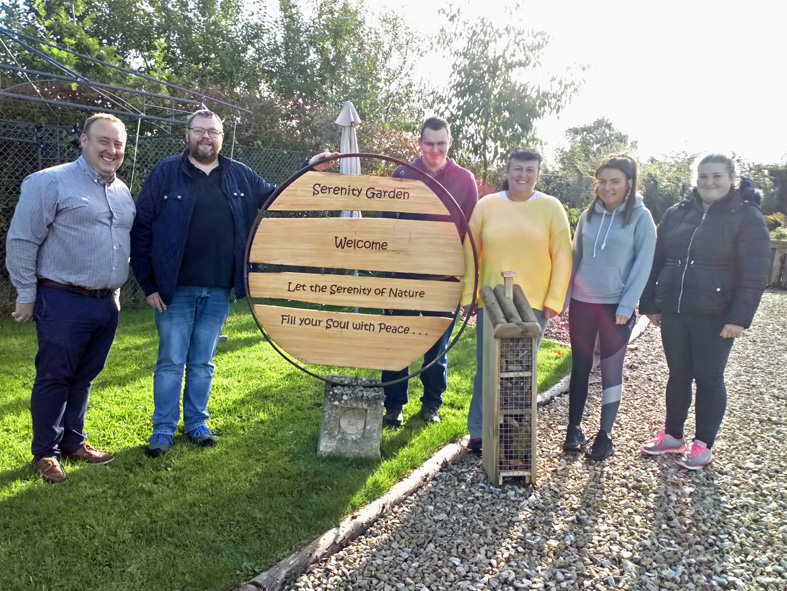 The Bug Hotel, which is situated in our New Horizons Serenity garden, officially opened on Friday 27th September, and is expected to reach full guest occupancy over the Autumn!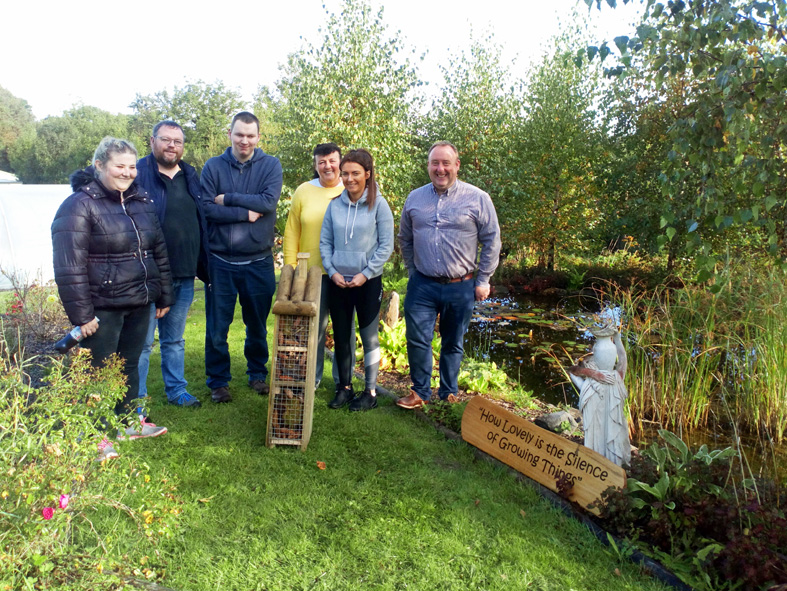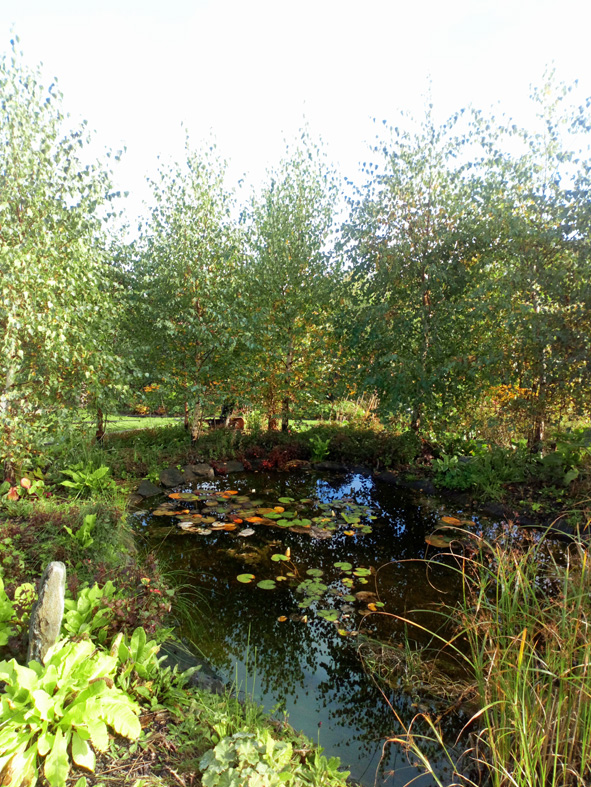 AMH New Horizons' 'Working it Out" project is part-funded through the Northern Ireland European Social Fund Programme 2014-2020, the Department for the Economy and the five NI Health & Social Care Trusts.