The facts and figures show the scale of Binge Eating Disorder
Action Mental Health today concludes our special focus on Eating Disorders Awareness Week, highlighting the statistics that convey the impact of Eating Disorders on society.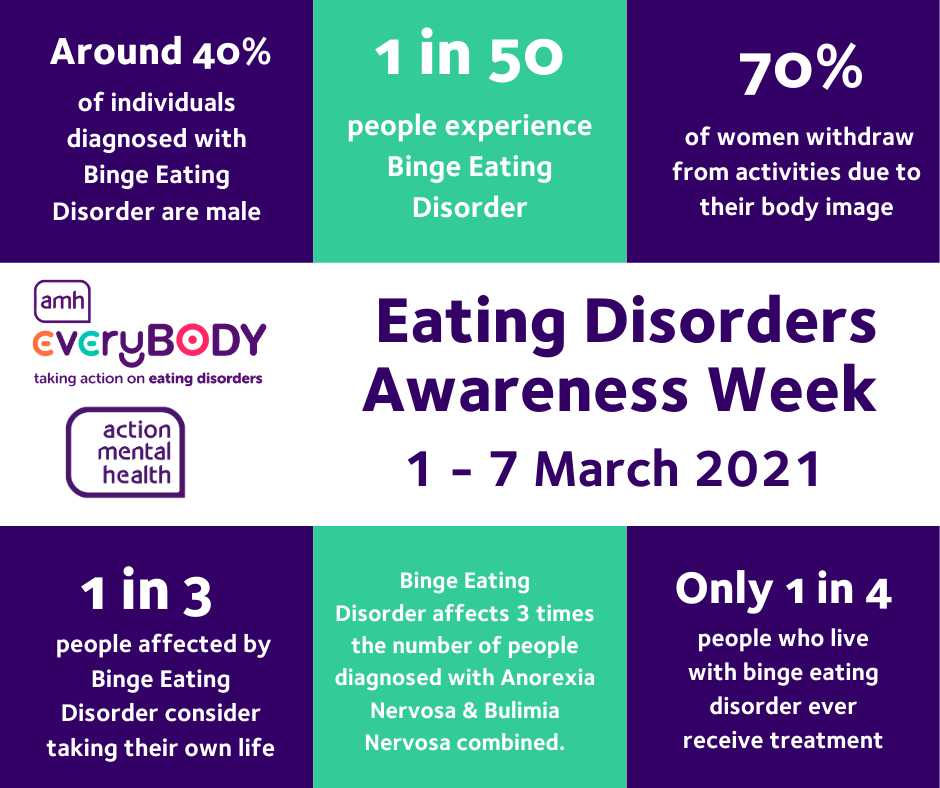 It's a tragic fact that one in three people who experience Binge Eating Disorder actually consider taking their own lives, while of those with this particular disorder, 40% are male. This particular eating disorder – which affects one in 50 people – affects three times more people than those diagnosed with Anorexia Nervosa and Bulimia Nervosa, combined. It's is also a sad fact that only one in four people with Binge Eating Disorder seek treatment.
Whatever eating disorder you or a loved one may be affected by, help is out there. Whether you talk to a friend, or write your feelings down in a journal, you can find ways of coping. So reach out, seek help and help smash the stigma of eating disorders.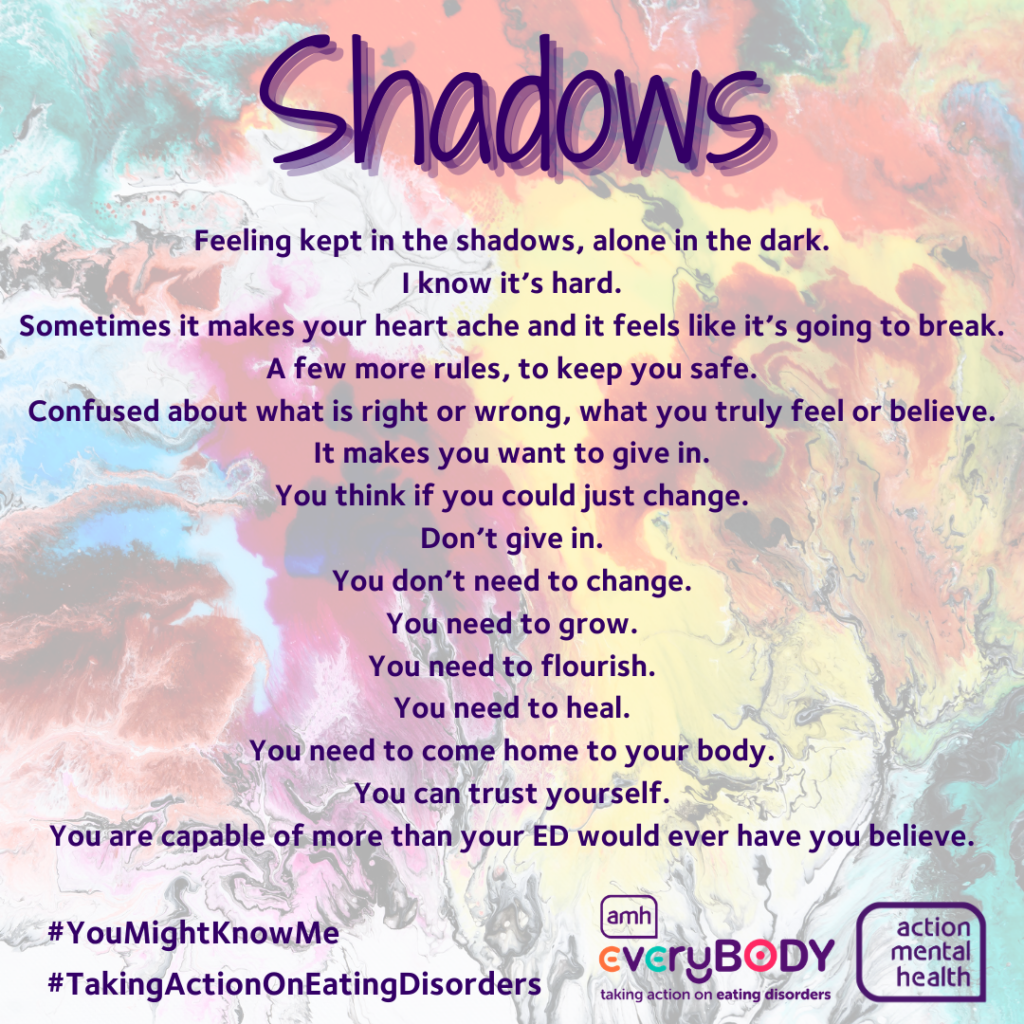 ---
If you live in the Southern Health Trust Area you can contact the AMH everyBODY Team – T: 028 3839 2314 or E: [email protected]