Thirty Days of the Stairway to Heaven for charities – including Action Mental Health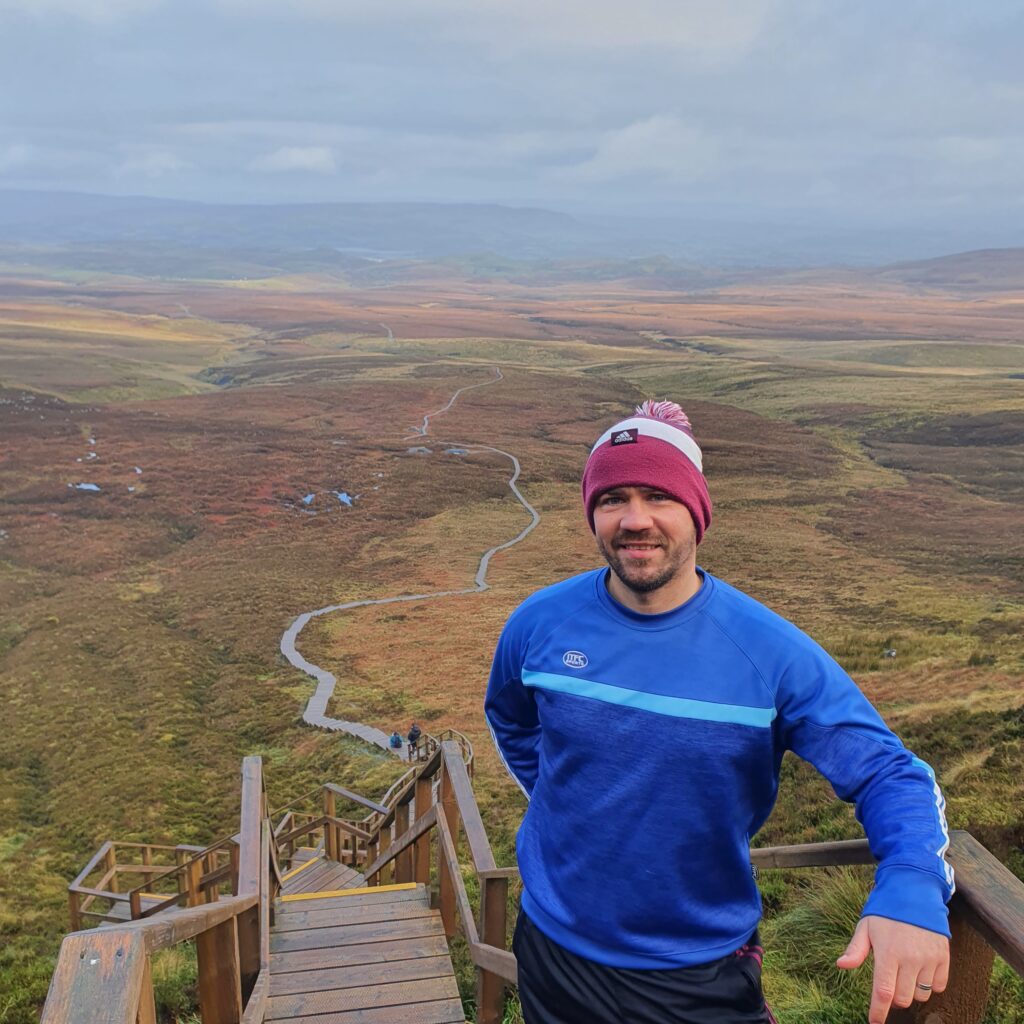 A Fermanagh father of two is scaling one of Northern Ireland's most picturesque peaks for three local charities – every single day for the month of November.
Michael Kerr, 35, is walking to the top of Cuilcagh Mountain, which looms some 665 metres over County Fermanagh, and down again, in a 15km trek which takes him two hours every day. Bordering County Cavan in the Republic of Ireland, Cuilcagh is Ireland's only cross-border county peak.
Important for its blanket bog, the popular walk is known as the Stairway to Heaven following the installation of a pedestrian-friendly boardwalk which covers part of the track.
By day, Michael works at home, in his role with MFC Sports, sportswear company, but before that, he dons his walking boots at 7.30am to head out in all weathers, joined each day by fellow walkers.
Having different company on each trek is one of the welcome aspects of the walk that varies, Michael confirmed: "There's someone new every day and it's good because we get chatting and helps to distract me from the fact that I'm doing the same route over and over again."
The weather is another factor that can vary greatly from day to day. Speaking on November 12, Michael commented: "On a good day you can see for miles, but I'd say out of the 12 days I've done it so for, eight or nine of those days we could only see about 50 yards in front of ourselves, but it's that time of the year.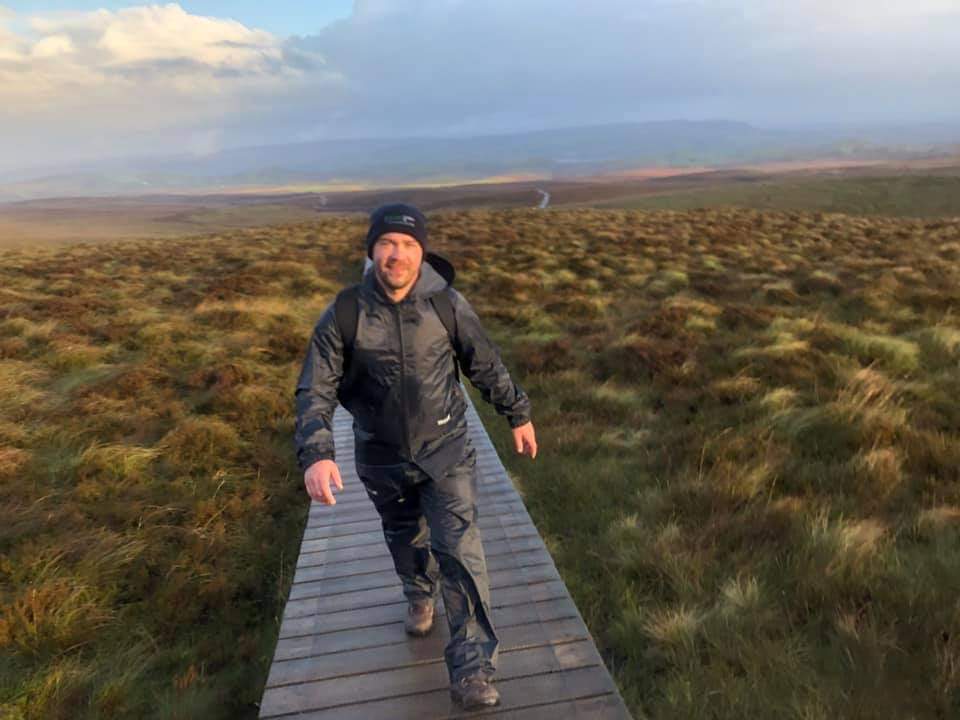 "Yesterday it was horrendous with the wind and the rain beating into our faces," he said, adding that once at the summit he and his companions stay no longer than ten minutes.
And to prove that he goes out in hail or high water, Michael takes a photograph of the people accompanying him that day, confirming they have all made it to the peak with a short video which is then posted on social media.
Michael manages as local soccer club and has kept himself physically fit. This year's lockdown however, resulted in him being less active, as many the world over experienced.
"I chose Action Mental Health because of the Covid-19 pandemic really. A lot of people suffer from mental ill health and this has only made things worse. A lot of players before the lockdown would have come to me with mental health issues but this pandemic has had impact," he said.
"I would hate to think of anyone suffering in silence so I hope the awareness raised for Action Mental Health would help more people speak out and to reach out for help if they need it.
"I also hope that would encourage people to get active because I'm a great believer in physical activity as something that benefits mental health," he said.
If you would like to support Michael's month long fundraising efforts visit https://uk.gofundme.com/f/26hvlwkk9c