Titanic Hotel Belfast sails into second year of promoting well-being with Action Mental Health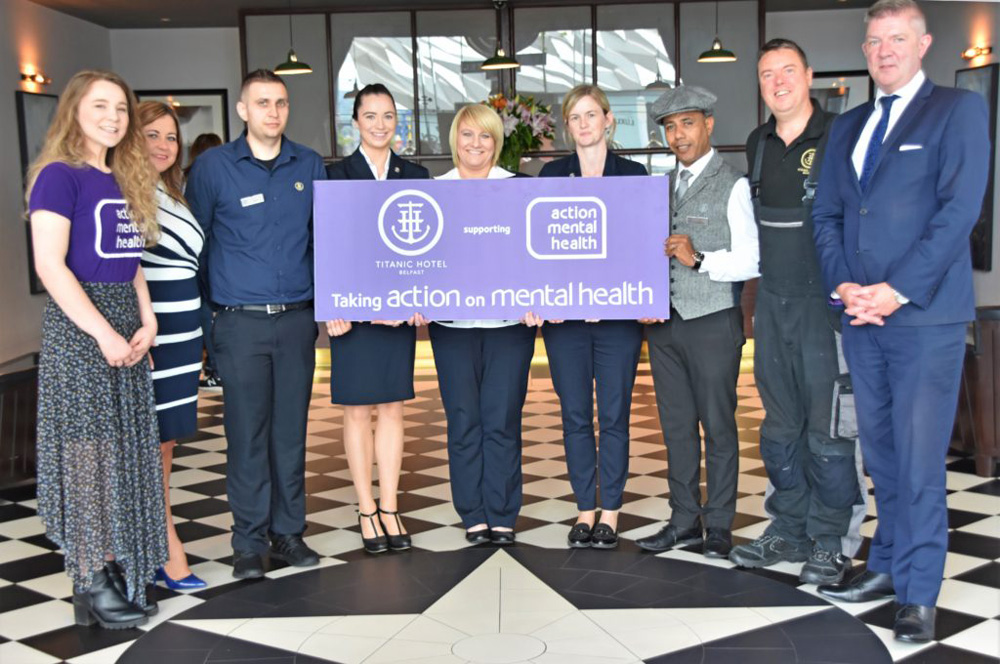 Titanic Hotel Belfast has made smooth sailing of its partnership with Action Mental Health in the past year, recently sealing a deal for a second consecutive year of helping the charity support the emotional well-being of its employees and the local community.
The landmark hotel enjoyed a successful first year in partnership with AMH, undertaking myriad fundraising events and raising awareness – despite a busy calendar of events following its opening in 2017.
Staff powered full steam ahead with their charity efforts and raised an outstanding £3,000 as a result. But keen to do even more they decided to keep up their support for Action Mental Health into a second year and have much more planned to do that.
The second year of fundraising got underway with a coffee morning in May to mark the annual Mental Health Awareness Week, and they have many more exciting plans in the pipeline for the rest of the year.