Travis to traverse Fermanagh's Stairway to Heaven in aid of Action Mental Health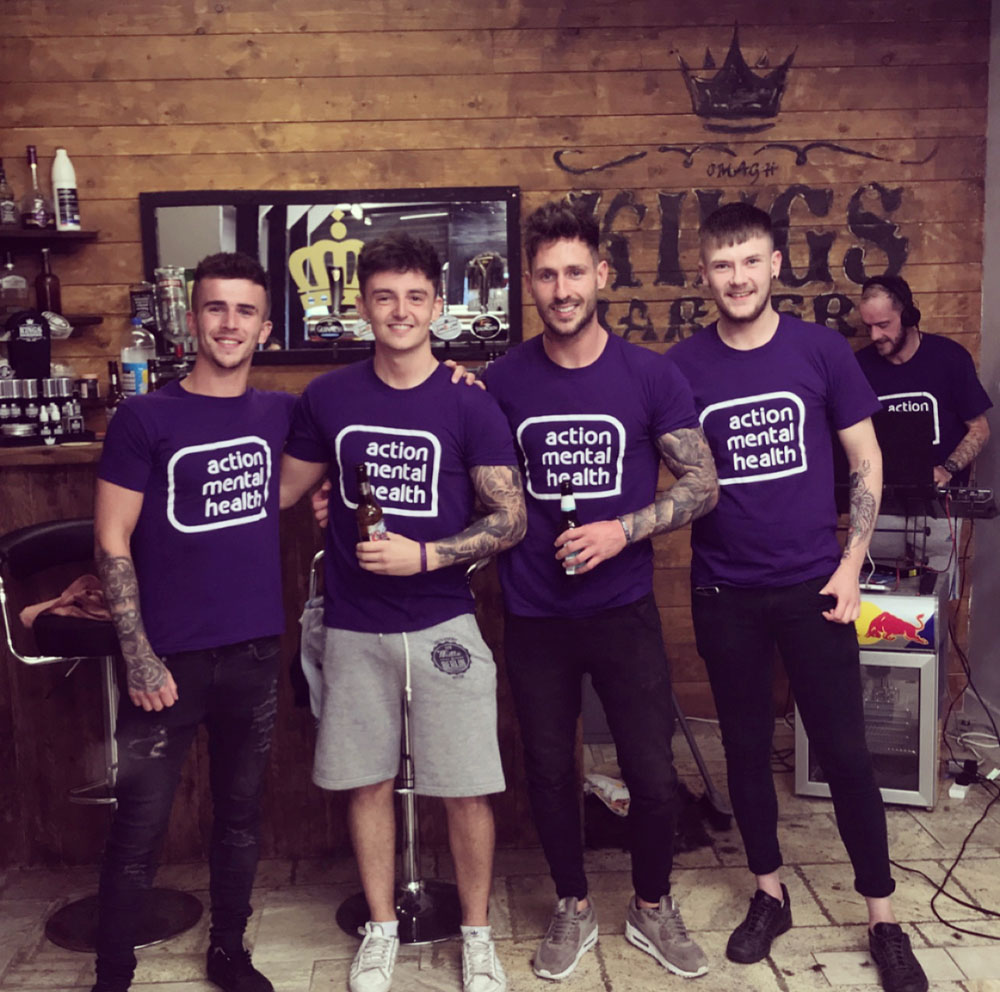 An Omagh man is tackling a beautiful scenic trek throughout some of Northern Ireland's most picturesque terrain to help raise funds for Action Mental Health.
Travis Farrell, 23, has gathered up a hardy band of family and friends to walk Fermanagh's Legnabrocky Trail in the Cuilcagh Mountain Park to raise cash for the charity which helps people experiencing mental ill-health
Running 14.9km long (or nine miles), the trail, affectionately known as the Stairway to Heaven for the stunning views afforded from the peak, is notable for its boardwalk, which runs for 1.6km across protected bogland.
Travis chose the route as it was one he has yet to traverse, even though he is a regular hiker, especially in the Gortin area.
He and his party will form a procession along environmentally important route  on Sunday, September 2, in an attempt to raise as much funds for Action Mental Health as possible.
The young man, a personal trainer by profession and who plies his trade from his Co Tyrone home, was motivated to choose AMH in the aftermath of a suicide of a former classmate he had attended Omagh High School with.
"I drove past him one day and waved and the next day he had taken his life," he said.
Travis has already received a huge lump sum of £300 from King's Barbers in Omagh after they hosted a DJ event last Saturday. The cash boost has helped bolster the fundraising effort which continues on a Just Giving page opened for his initiative.
"I always wanted to do this walk and actually went down one day to have a go but there was such heavy rain I decided to leave it for another time because it's such a long walk."
Approximately 40 people have already committed to join him on the Stairway to Heaven and as an added incentive he is offering anyone who raises more than £100 a free personalised Travis Farrell personal training hoodie.
Travis hopes to raise at least £1000 through the collective endeavour of his walking party.
Action Mental Health's Fundraising Officer Callum Clark said: "We are delighted that Travis has chosen Action Mental Health to benefit from the Stairway to Heaven trek next month.
"We wish him well on the walk and hope the weather holds for him so he and his fundraising party can fully enjoy the spectacular views at the top!"