Two years on without Assembly and NI's mental health crisis continues – will it get its fair share of latest investment?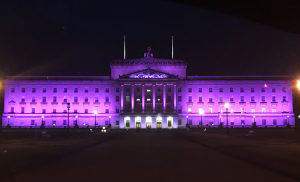 Action Mental Health has called for a commitment that mental health services here will receive their fair share of the extra £4bn in funding pledged to Northern Ireland, Scotland and Wales, as a result of Prime Minister Theresa May's latest £20Bn investment package for NHS England.
The long term plan for England, unveiled this week, pledged to bolster funding for key areas, including GPs, community care and mental health. But Chief Executive David Babington has responded by asking if Northern Ireland's beleaguered mental health sector would receive its fair share.
"We obviously welcome these additional funds for Northern Ireland, however we need clarity and assurances on where this money will go. It's not clear that money received in past years through the Barnett consequential has actually made its way to mental health services – more than ever we need commitment and transparency now."
NHS England has said its extra cash boost will go towards investment in mental health support in schools and 24-hour access to mental health crisis care, among other areas, however, the fate of Northern Ireland's share remains uncertain.
"If Northern Ireland, Scotland and Wales are to receive an additional £4Bn, where will it be spent in Northern Ireland? We need a commitment that funds are ring-fenced for mental health services."
Mr Babington commented: "For too long, mental health has been the Cinderella service in Northern Ireland and the share of the health budget allocated to mental health has been steadily declining at a time of growing need. We would need at least an additional £130m each year for our mental services just to achieve parity with England. We need urgent action to reverse this trend."
"Two years ago Stormont closed for business and Northern Ireland continues to suffer substantially more than the rest of the United Kingdom in terms of mental health issues – including our young people. We deserve leadership to ensure this new funding goes to the appropriate mental health services, to enable us to safeguard our future generations."
Ends
To find out more information on Action Mental Health and the services it offers, please visit www.amh.org.uk.
Action Mental Health is part-funded through the Northern Ireland European Social Fund Programme 2014 – 2020 and the Department for the Economy.