Volunteer of the Year
A former AMH client has been awarded the Marsh Trust NI Regional Volunteer of the Year Award for his volunteering role with Barnardo's.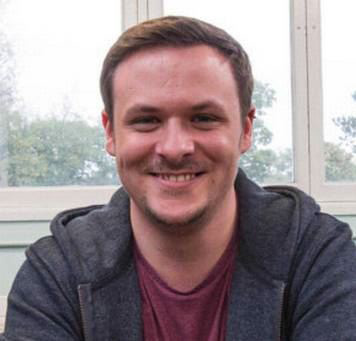 Many congratulations to Lee Maddocks who has been volunteering with the charity's Newtownabbey Family Connections service for the past three and a half years.
The service is based in four local schools – Newtownabbey Community High School, Rathcoole PS, Whitehouse PS and Abbots Cross PS. Its aim is to support families to live and learn well together through parenting programmes, after school clubs and providing family and educational support.
Lee started volunteering with the service in spring 2011. Volunteering was suggested as a path back to work by Action on Mental Health following a period of depression and anxiety.
Initially the 29-year-old helped run a games club two days a week for 12 -15 year olds during lunchtime at Newtownabbey Community High. He also became involved with the family learning programme at Rathcoole Primary, helping children with their homework and advising parents on establishing homework routines. He also took on a leadership role with the Active Dads programme, helping with outings and taking part in a residential trip.
"The Barnardo's team at Family Connections have been brilliant; they have given me opportunities and encouraged me. When I started initially they saw something in me that I didn't know was there and through my experience I've found that I have an aptitude for working with young people and that's definitely where I see my career going now," Lee explained.
"I think when people look at children they see a homogenous group and they're not – they are all unique and when you begin to appeal to them as individuals they really respond to it. The kids I work with also really appreciate that you're a volunteer and that you're there because you want to be and not because you're obligated."
Since starting volunteering with Barnardo's Lee has taken an NVQ Level 3 Childcare course at Northern Regional College and he continues to volunteer with Newtownabbey Family Connections.
Encouraging others to consider volunteering, he added: "It might seem like a big commitment at first but it's not – one or two hours a week is really nothing and that domino effect won't happen if you don't do it. Volunteering will impact more upon you more than you can imagine. But there is also a real need for men to volunteer so that boys and teenagers can have someone to identify with and when there are other men working with families dads are more like to become involved, which benefits everyone."
Newtownabbey Family Connections Manager, Claire Humphrey said: "Lee is a fantastic asset to us and we are delighted he has been named as the Marsh Trust regional winner for Northern Ireland. He has a real connection with the young people and the teenage boys especially relate so well to him. It's brilliant to see how he helps to build their confidence and self-esteem through engaging them in activities."
For information about volunteering with Barnardo's NI email Helen Connolly – [email protected]