Volunteering – Working it Out!
If you follow us on Facebook & Twitter, you'll know that during Volunteers' Week we turned the spotlight on just some of our clients who volunteer as part of our ESF Working it Out Project.  Volunteers' week is an annual celebration of the fantastic contribution millions of volunteers make across the UK. It takes place from 1st-7th June every year.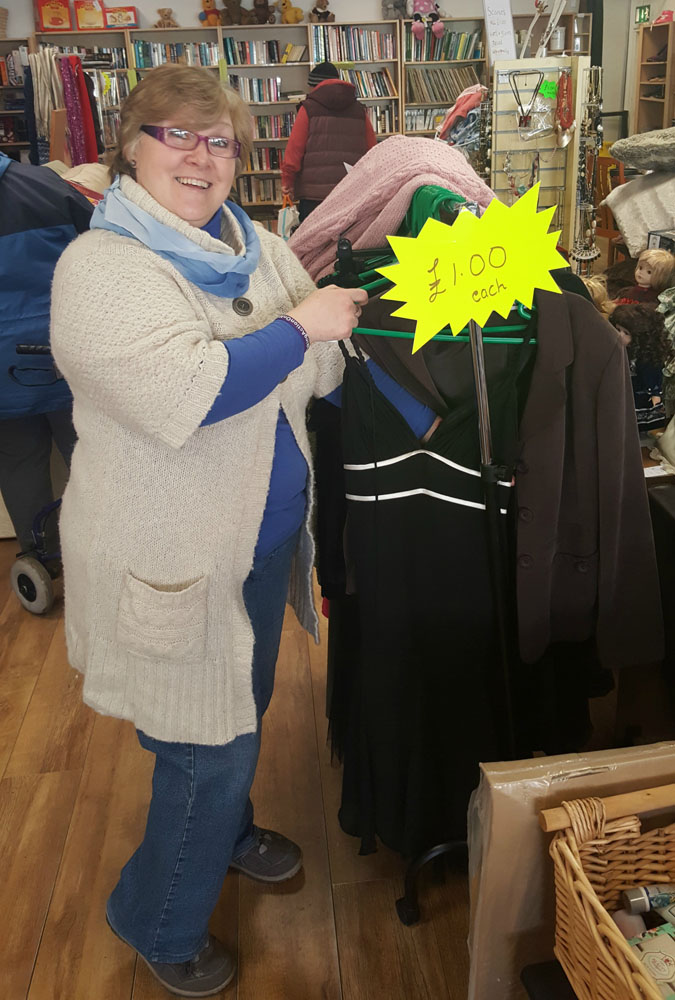 Janet is a NVQ Retail Level 2 trainee.  She is on placement at Assisi Charity Shop in Newtownards.
Janet said,
"I am enjoying my placement.  It is good to refresh my skills.  I am a people person, so it is great to get interacting with customers.  Patricia Moore, the Shop Manager, has been a great support, showing me how to manage stock, label items and operate the till".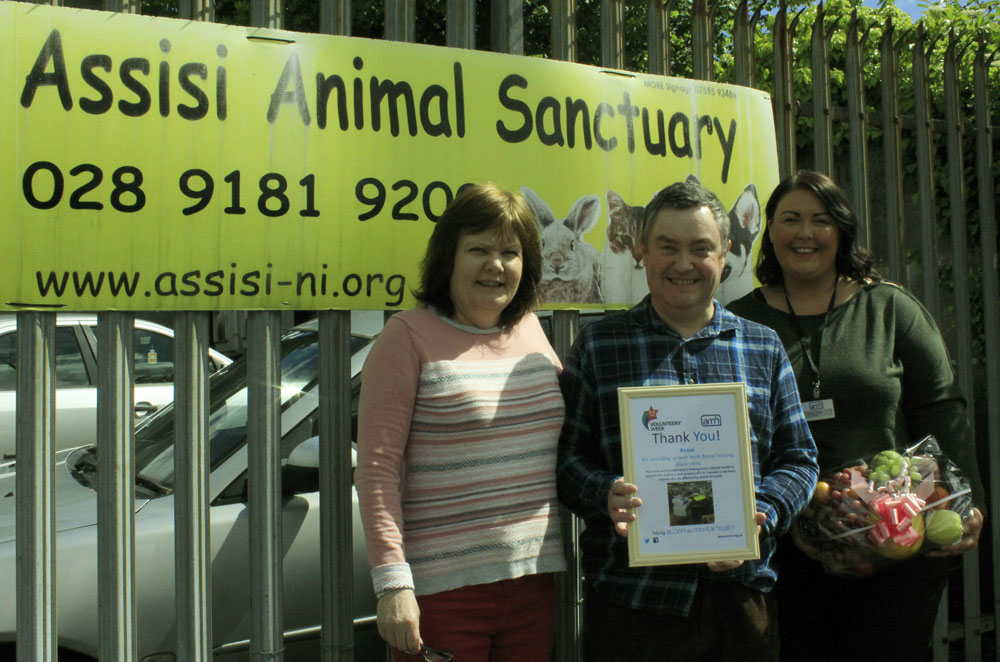 NVQ Retail client Gary Legge is also on a work based training placement at Assisi Charity Shop in Newtownards.  He wanted express his thanks to Shop Manager Patricia Moore for all of her time and commitment.  She has shown him the practical skills needed to work in a retail environment.
Gary said,
"I have learned so many new skills on my placement including stock rotation, pricing and displaying merchandise.  I enjoy chatting to the customers.  Patricia is a lovely lady and has been a great help to me."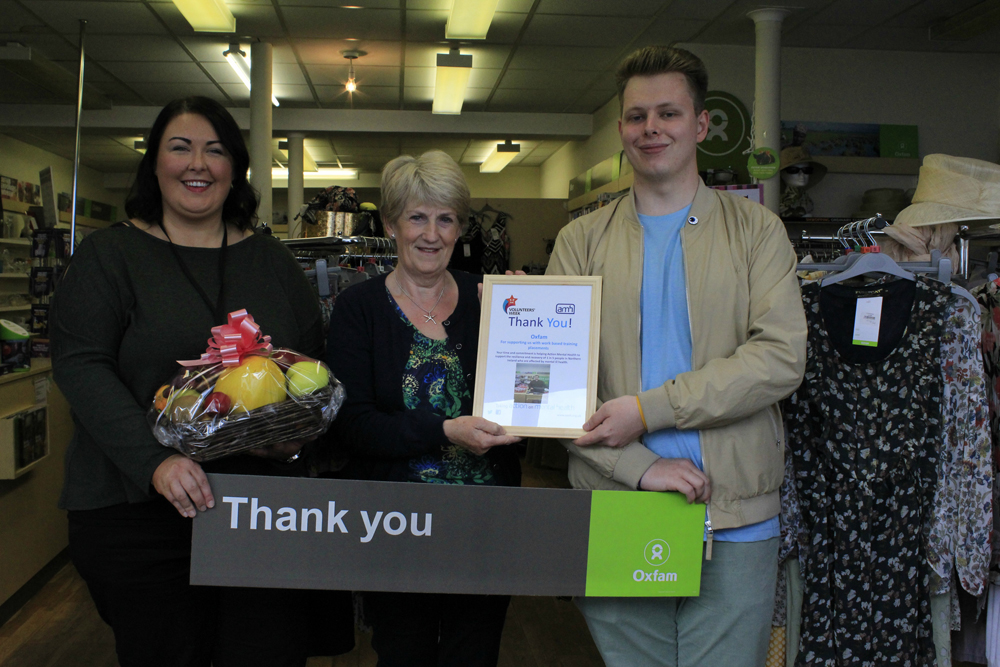 Chris McKeag is on a Work Based Training Placement at Oxfam in Newtownards.  He is doing this as part of his NVQ Retail Level 2 qualification that he is completing with AMH New Horizons North Down & Ards.  He has been supported by his Retail Skills Coach, Aisling Deery and his colleague Maureen.  He wanted to take the time to thank Oxfam for their time and commitment to him in showing him the vocational skills needed to pursue a career in retail.
Chris said,
"I enjoy interacting with customers, stock processing and till operation.  It gives structure to my week and I am putting into practice what I have learned in the classroom."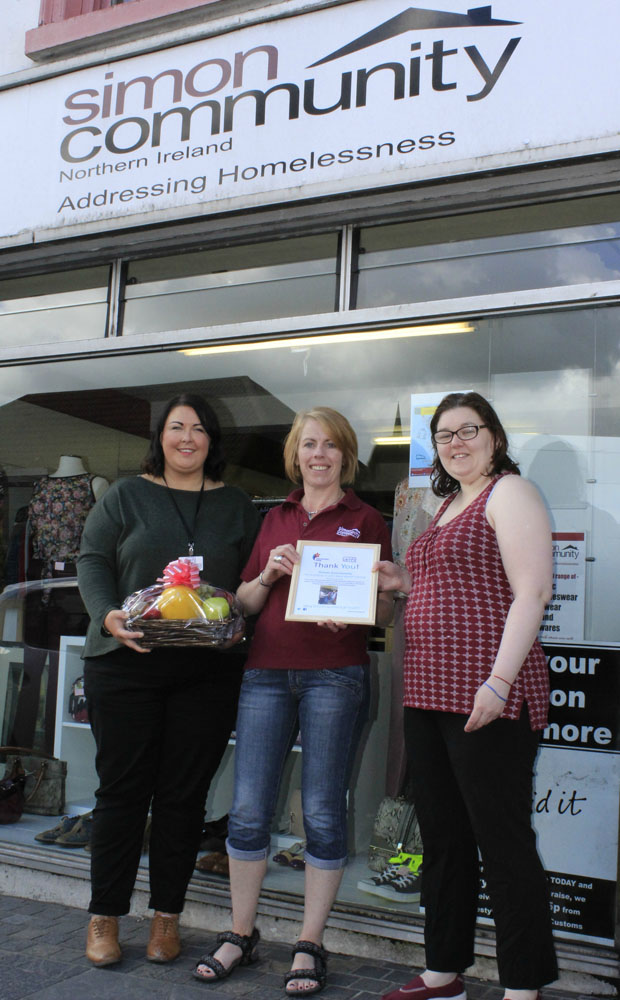 Roisin Ferris is on a Work Based Training Placement at local Simon Community shop.  This is as part of her NVQ Retail Level 2 qualification that she is undertaking at AMH.
"My placement is great.  My colleagues are friendly and I enjoy the variation of tasks that I am involved in.  It's an excellent opportunity to get practical experience reinforcing what I have learned on my course.  Claire has been a tremendous support to me and I am so grateful for all of her help".