Walk yourself to better health and mental well-being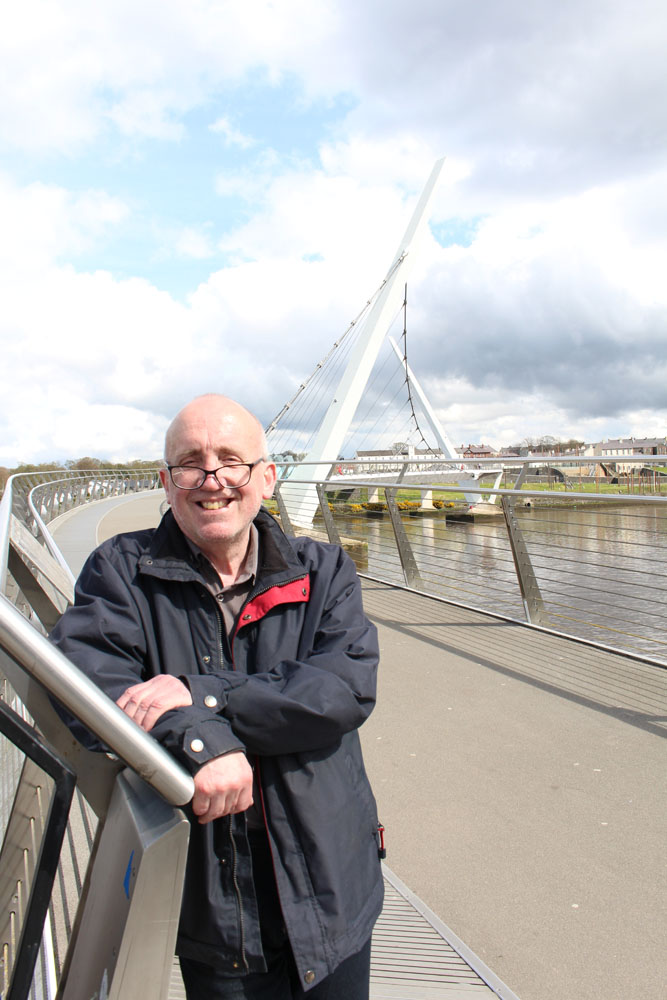 The evenings are brighter longer and the birds are still chirping as the sun delays its nightly dip back behind the horizon – spring is here. The season allows us more time to enjoy the outdoors and to take full advantage of its soothing benefits to our bodies – and particularly our mental health and well-being.
May is National Walking Month so if you haven't gone out for a wee dander lately, why not head out today, tomorrow or as soon as you can? Walking, especially briskly, is great for keeping fit but more than that, it has recognised benefits to your emotional and mental well-being. It boosts the levels of chemicals in your body called endorphins and serotonin, which not only reduce pain, but also improve your mood. Like any activity, walking improves self-perception and self-esteem – even the quality of your sleep.
Countless others around Action Mental Health have got together to enjoy the communal stroll into nature and though everyone had their own particular favourite aspect of the group activity, they all agree – they feel the better for it.
One group of walkers from who take part in our Working It Out Project in New Horizons Craigavon said not only does the activity help clear their heads, it also provides a great social aspect, giving people a welcome opportunity to commune, not only with nature, but with others for a 'chat and a laugh'.
Marc McCann, Skills Coach in Personal Development said the two walking groups who glean such benefit from walking range in number from two to eight at times.
They are lucky enough to have the Craigavon Lakes at their disposal to walk around and often head through The People's Park in Portadown for their regular strolls, among other local venues.
"The walking groups are a great way for clients to meet up, get active and also connect with others," he added.
" It's exercise that we feel comfortable with as it's not too strenuous, and it makes us feel good," the walkers agreed.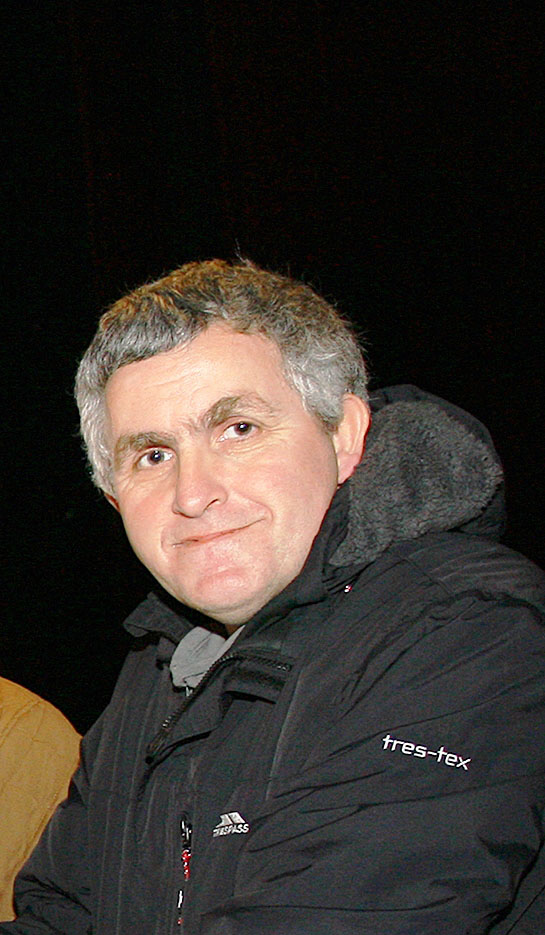 One of the gang of enthusiastic walkers is 52-year-old George Haugh from Portadown.
"I walk with the group every Friday morning and I find walking really relaxing. I really enjoy walking with company and it's also a great way to keep fit, but the relaxing benefits are the number one appeal."
Another Working it Out client from New Horizons Foyle, James Ward, has been reaping the benefits of walking since joining  her AMH group last summer.
"I've been a part of the walking group since August 2017. One of the walks was a journey through Derry's Walls. It included a visit into St. Columb's Cathedral, which was very interesting as I've never been there. My favourite walk was over the Peace Bridge, and this was my first trip over the bridge even though it's been open for seven years.
"We got a photo of us all on the bridge.  I always look forward to the walks each week and I think it has helped me to cope with my arthritis. During the walks we would chat, take a rest and then carry on. Overall the fresh air makes me feel a lot better and hopefully I can continue with this form of exercise. I think the walking group helps everyone to cope better and enjoy themselves at the same time."
Walking is of course a regular feature among Action Mental Health clients and employees too. And our supporters also don their walking boots every year to raise money for every mile walked – across terrain that's nice and relaxing but sometimes very taxing.
A hearty band of walkers will also be be challenging themselves to scale Northern Ireland's highest peak for the Slieve Donard Trek on Saturday, June 2.
Later in the summer, AMH walkers and supporters will be packing their flasks and sandwiches for the annual six mile hike from Omeath to Carlingford Sponsored Walk on Saturday, August 4.
For more information about joining either event https://www.amh.org.uk/events/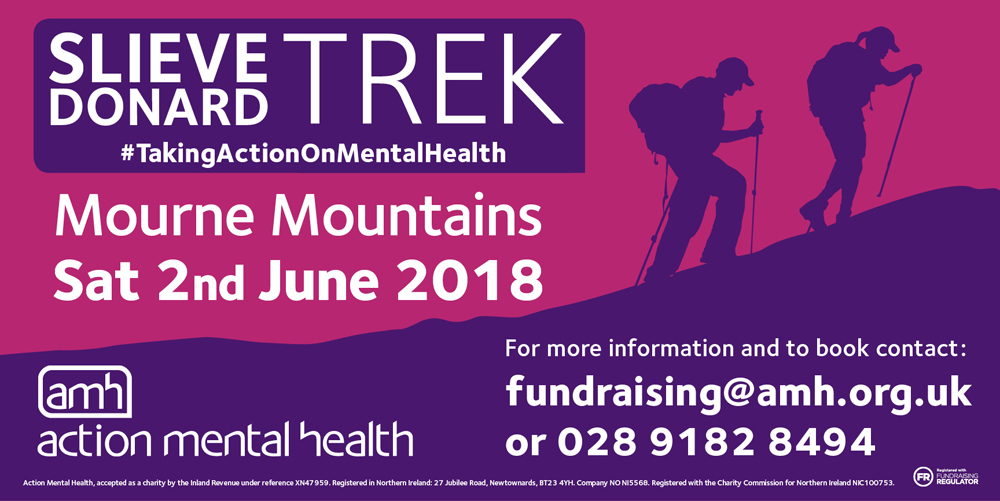 AMH New Horizons Working it Out Project is part-funded through the ESF Programme 2014-2020 and the Department for the Economy.