When it rains, look for rainbows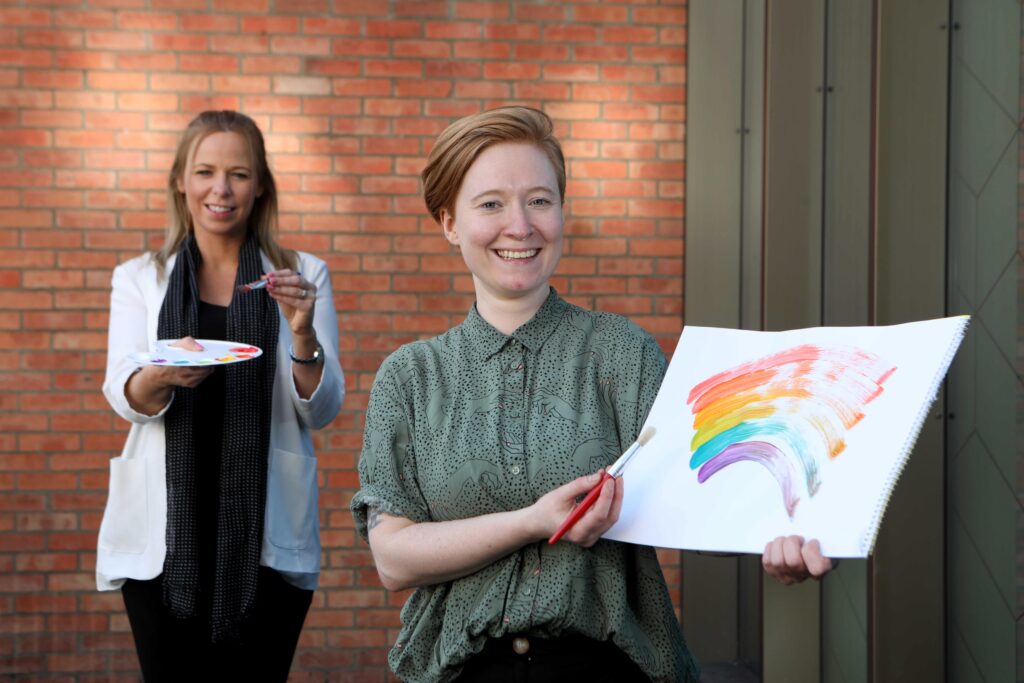 Leading arts venue and creative hub, the MAC has teamed up with local charitable and community organisations to promote creativity as a vital tool for mental wellbeing and developing new skills.
As part of its new 'MACtivate' programme, the MAC has distributed hundreds of art packs to their five associate partners, Action Mental Health, Alliance for Choice, Extern, Participation
and Practice of Rights and The Rainbow Project, capturing artwork from a range of backgrounds to be exhibited in a special exhibition in their Tall Gallery. This will coincide with exhibitions from professional artists Peter Liversidge and Frederic Huska in their Upper and Sunken galleries.
'In a Rainbow of Coalitions' will open later this month and will be home to hundreds of homemade creations from children, families and groups – budding artists and amateurs – from all walks of life. It is hoped the rainbow, which quickly became a symbol of hope during the pandemic, will help spread positivity and encourage others to get creative.
Gillian Carr, Service Manager at Action Mental Health explained why they got involved in the project and how it helped to support participants. She said:
"Using the arts is an effective and enjoyable way to relax, show your creative side and to learn new skills. That's exactly why the MAC's rainbow project was the perfect fit for many of our clients, providing them with another very positive way to support their recovery from mental ill-health.
"Taking part also encourages interaction with others and helps improve communication and social skills, which can be really useful when looking for future employment or volunteering opportunities. Many of our clients will be able to use these skills to help with prospective job searches and as valuable techniques for dealing with life's challenges."
Jen White, Creative Programmes Manager at the MAC added:
"We want everyone and anyone to be able to access and participate in the arts, so we were delighted to be able to provide these packs with the help of the team at Play Resource and artist Miguel Martin who we commissioned to create special activity sheets.
"Many people created their own rainbows as heartfelt messages of thanks to our amazing frontline workers and they have been so important in helping to keep spirits high during this really difficult time. We want to celebrate that outpouring of creativity by providing a home for these very special works of art, as they deserve pride of place in our finest galleries."
'In a Rainbow of Coalitions' opens on Wednesday 28th October and runs until 24th January 2021. The closing date for outstanding submissions has now closed.
For more information on this special exhibition and how to get involved, visit themaclive.com/exhibition/in-a-rainbow-of-coalitions.