World Mental Health Day
 "Challenging Stigma, Raising Awareness and Promoting Discussion"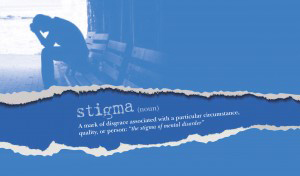 To celebrate World Mental Health Day, on 10th October, four mental health charities; Action Mental Health, Aware Defeat Depression, Cause and Mindwise joined forces with the Royal College of Psychiatrists in N.Ireland to host an event in Queen's Riddel Hall.
Attending the event, David Babington, Chief Executive of Action Mental Health said,
 "It is great to see our five organisations working together and taking action on mental health, we have benefited greatly already from this collaboration which has seen us come together as a stronger, more influential advocate for those living with mental ill health.  We hope this is only the start of a very successful and long-lasting partnership".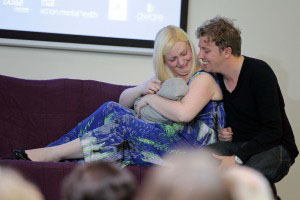 Bill Halliday, Chief Executive of Mindwise continued,
"The issue of challenging the stigma surrounding mental health is one of many which unite all five organisations and is high on each of our agendas".
Maire Grattan CEO of CAUSE highlights how this stigma affects the wider community,
"One of the key issues for families, friends and partners of loved ones experiencing mental illness is the stigmatisation.  This can leave carers feeling inhibited in talking about their situation and at times feeling very isolated.  Linking with our four partners and looking at the public portrayal of mental illness is a very positive step and an important one from a carer's perspective".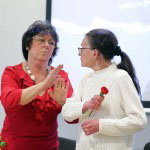 The packed programme provided an opportunity for each organisation to contribute an item and the issues were explored through a range of different media, including drama, film and mime. The event ended with a discussion about the essential role journalists play in the public perception of mental illness.  Taking part were psychiatrists and representatives from the local media with questions from the audience.   The event was opened by the Minister for Health, Edwin Poots MLA.
Siobhan Doherty, Chief Executive with Aware Defeat Depression said before the event;
"We are hopeful that the event will be both interesting and diverse – but most of all we hope that it will begin a challenge to the stigma our users face daily – and in doing so create a strong foundation for future joint working."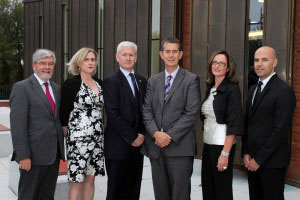 Dr Philip McGarry , Chair of  The Royal College of Psychiatrists in N.Ireland concluded,
"This is one of a series of initiatives in which the professional and voluntary organisations are working together to promote greater awareness of mental illness and the need for better services. There has been real progress over the last few years in destigmatising mental ill- health, but more needs to be done to change perceptions and attitudes. I believe that the wide range of events taking place on World Mental Health Day will help bring us closer to this goal".