Your 5 Steps to Garden Wellbeing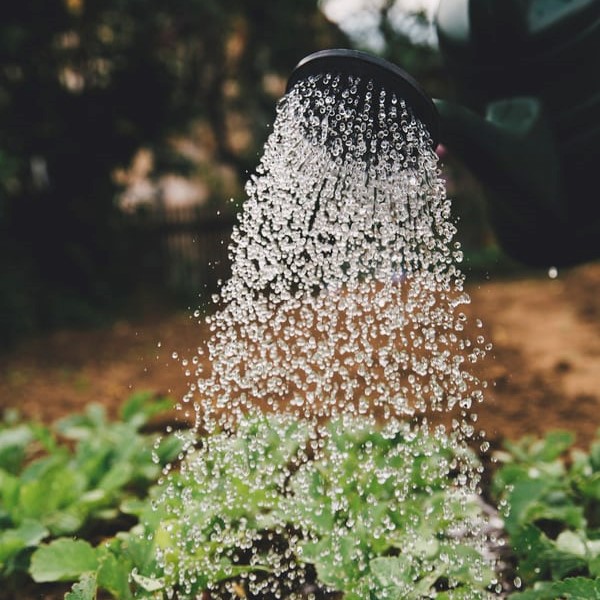 The UK's estimated number of households with a garden has risen to 90% with half of the population classed as gardeners. Not surprisingly, gardening is an important national pastime with many of you enjoying your outdoor green space. The perennially popular National Gardening Week got underway this week and getting outdoors, so widespread during recent lockdown measures, offers an escape and a way to be at one with nature.
Stress is a worldwide problem causing physical problems such as high blood pressure, digestive issues and muscle tension. Long-term stress can lead to serious health issues including anxiety and depression. The great thing about gardening is that current research shows stress levels which impact on mental health and wellbeing may be reduced.
Here are your five steps to garden wellbeing:
1. Get outside & connect with and pay attention to nature.
2. Learn new skills & plant for the future. 
3. Be active – always plenty of jobs to do!
4. Connect with others – at a socially distanced level.
5. Give something back . . . something you've grown or even your time.
Where to grow and why . . .
Growing whether privately in your own garden, in window boxes or vertically if your green space is a balcony, or communally; in shared spaces such as allotments or community gardens, not only offers a source of physical activity, but also gives independence and helps reduce loneliness and stress.
Engaging with others in a social environment is likely to initiate conversations while developing new knowledge and skills. There is also emerging evidence that the associated activity may be useful in preventing falls by maintaining balance and keeping people active. All great news for this wonderful outdoor activity which also brings achievement and enjoyment through the production of fruit, vegetables, flowers and landscaping your space, no matter how modest.
---
Did you know ??
In many of our services, Action Mental Health offer clients the opportunity to take part in Horticulture classes and gain qualifications, we also have 2 garden centres – open to the public – in Tannaghmore, County Armagh (T 028 3834 2220) and Downpatrick, County Down (T 028 4461 3791). The "Shedders" attending the AMH Men's Sheds in Fermanagh, Steeple Antrim and Downpatrick are also keen gardeners, growing their own food to use in their catering classes! They also build a range of garden furniture and planters for visitors to buy. Get in touch to find out more!
---
Find your garden happy at #NationalGardeningWeek 
National Gardening Week runs from Monday 26 April – Sunday 2 May 2021.