Together For You Launched
£3 MILLION LOTTERY BOOST TO PROMOTE MENTAL HEALTH
A consortium of Northern Ireland organisations has today been awarded a major Lottery contract to promote positive mental health in Northern Ireland.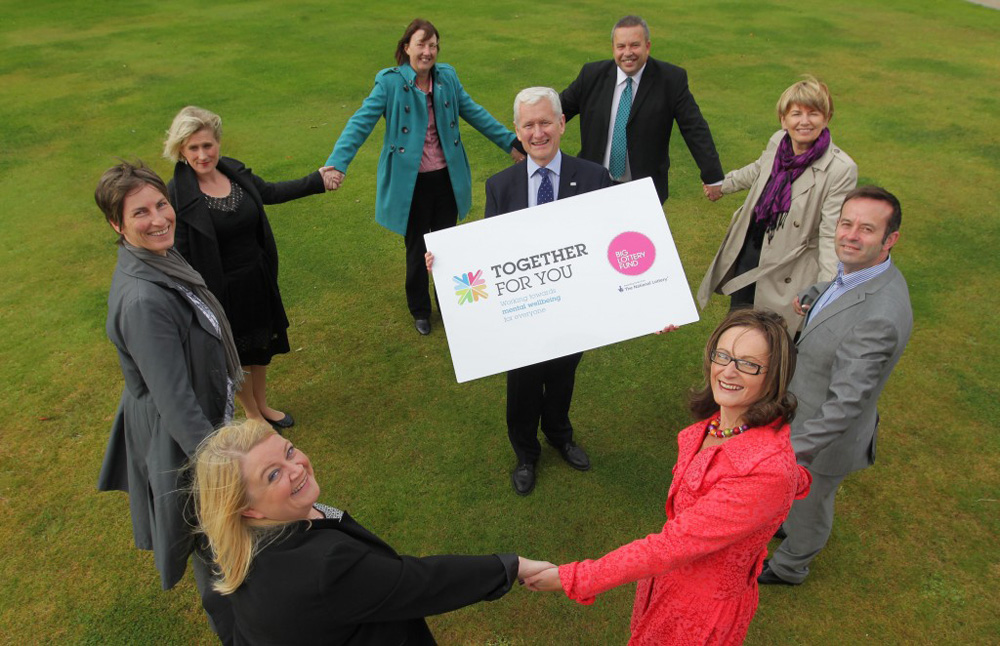 The Big Lottery Fund has awarded a contract worth £3 million to the Together for You partnership, which for the first time brings together the services of eight support organisations under a joint banner.
The project which is being led by Action Mental Health (AMH) in association with Aware Defeat Depression, CAUSE, CRUSE, MindWise, Nexus, PraxisCare and Relate NI, will promote mental health and well being in Northern Ireland and provide a range of services in new and innovative ways.
Together for You will raise awareness of positive mental health and encourage early intervention and provide intensive support services for people experiencing mental ill health.
For the first time, a co-ordinated approach across the eight organisations will support activities in each of the five Health and Social Care Trust areas.
Activities over the next three years will include working with school mental health promotion, activities that promote well being in older people, campaigns to reduce the stigma and discrimination of mental health, suicide/self harm and bereavement support initiatives and improved psychological therapies.
Joanne McDowell, the Big Lottery Fund's Northern Ireland Director, said:
"We are delighted to be working with the Together for You partnership to promote positive mental health in Northern Ireland.
Joanne added:
"We are excited that these eight organisations, all with a huge amount of experience in the field of mental health, have come together for the first time to deliver a programme of activity that will make a major difference to the lives of many across Northern Ireland.  We look forward to working with them and sharing the learning and best practice from this partnership."
David Babington, Chief Executive of Action Mental Action, said:
"All partners in the Together for You partnership are really excited about coming together in this joint project to provide a wide range of mental health services. The partnership has an agreed vision for the collective delivery of a holistic, person-centred and community-based model of service which starts with building resilience in individuals and communities through to the co-ordination and sharing of best practice. We are determined to make a meaningful difference for clients throughout the region by working differently, innovatively and in a seamless way."
If you would like to be part of this exciting new project we are currently recruiting!