Adam Blogs for Men's Health Week 2013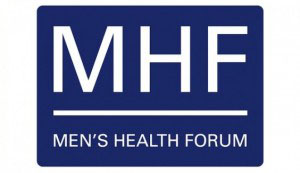 You may not realise but this week is 'Men's Health Week' across the UK and I would like to talk about men's mental health. My name is Adam Wilson and currently I am spending a week in the popular charity 'Action Mental Health' which focuses on enhancing the quality of life and employability of people with mental health needs.
Poor mental health is caused by a variety of factors. Common causes can include genetics, infection or disease and substance abuse. Obviously some of these causes cannot be helped but one way I have managed to keep myself in good mental health is through exercise and sport. Exercise is very important to me and I find it very beneficial in order to relieve stress and pressures from my everyday life which include exams, school and other issues.  Not only does exercise help me with my mental health but also my physical health, so I have to say it is one of the most important aspects of life in my opinion.
Many people complain they haven't got the time for exercise but this is a poor excuse to hide behind. Exercise is not just going for a run or doing a session in the gym; exercise could mean getting off the bus a few stops earlier and walk the rest of the distance or cycling instead of driving the car. Overall, I think exercise is a vital ingredient to stay physically and mentally healthy for life.
Poor mental health affects famous people too! One person I have decided to highlight is Ronnie O'Sullivan.  Ronnie is a five-time world champion and has earned over £7 million yet he has suffered from a mental illness. He announced in 2001 on a live radio station that he could no longer cope and opened up about his feelings. It is believed that Ronnie's problems came from his failure in property development but it may not be the exact reason. However he fought back and with the help of snooker and his doctor he returned to win his latest World Championship. This proves, how with the right help and playing sport, depression can be managed and people can return stronger!
Why Do Men Suffer?
Many men feel as if they must keep control of their emotions and hide them away from the outside world – how wrong could they be?! It is scientifically proven that people suffer less from depression and mental health problems if they communicate with people about how they really feel. Men have that popular saying, "I'm fine," or, "I'm okay," and I include myself in that bracket. It is just natural for men to give this reply when asked how they are but we need to learn to communicate about our feelings.  It is not good for our mental health if we keep all our emotions 'bottled up'. Some men may believe that they can handle their emotions or they don't want to seem 'weak' amongst other people but in the end it is not the other people that suffer.
Below is a list of symptoms which are commonly associated with mental health problems.
May lose interest in hobbies that you once enjoyed
A constant feeling of sadness, anxiety, and emptiness
A feeling of hopelessness and restlessness
You may experience irritability
Energy levels feel lower and more feeling of fatigue/tiredness
The sufferer may complain more of aches and pains, headaches, cramps,   or digestive problems. These problems do not get better with treatment
Concentration decreases and the sufferer struggles more with   remembering details
Start receiving general pessimistic views
Amount of food that the sufferer eats could be more/less than what   they could eat
Find it more difficult to make decisions
Suicidal thoughts may occur – some may act on those thoughts
Irregular sleeping patterns may start
 Where Can You Get Help?
Do not be afraid to tell someone you trust if you are struggling with anyt of these as they may be able to help you. If you have five or more of the symptoms above then you are advised to visit your GP. Your GP should give you advice on what to do or where to go. They could advise you to go to specialist mental health services, like Action Mental Health who will know how to help you recover from your illness.